These inspirational quote slides are designed to be displayed on your classroom smartboard.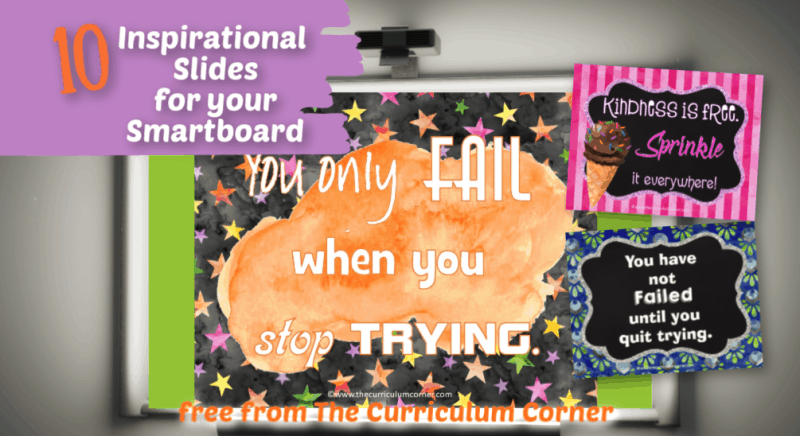 This is another free resource for teachers from The Curriculum Corner.
These inspirational quote slides will add a little color to your smartboard as students enter the classroom each day.
Through the creation or our daily welcome messages, we have received requests for simple quotes to display each morning.
Many teachers have commented that they enjoy having students discuss an inspirational quote as part of their welcome circle.
Quotes are a piece of our daily welcome messages but we know that teachers who are departmentalized benefit from a single quote instead of a board with a range of activities.
If you find these inspirational slides helpful in your classroom, please send us a message so we know to create additional sets in the future.
Inspirational Quote Slides for Your Smartboard
This download contains 10 slides in a PDF format.
After downloading the slides, you will be able to choose your favorite as a daily inspirational message for your students.
In this first set we have tried to provide a variety of quotes you can use for your morning messages. Feel free to provide us with feedback on what works for your students.
If you don't have an interactive whiteboard to display these slides, you might instead choose to print your favorites as posters to display on your door as students enter.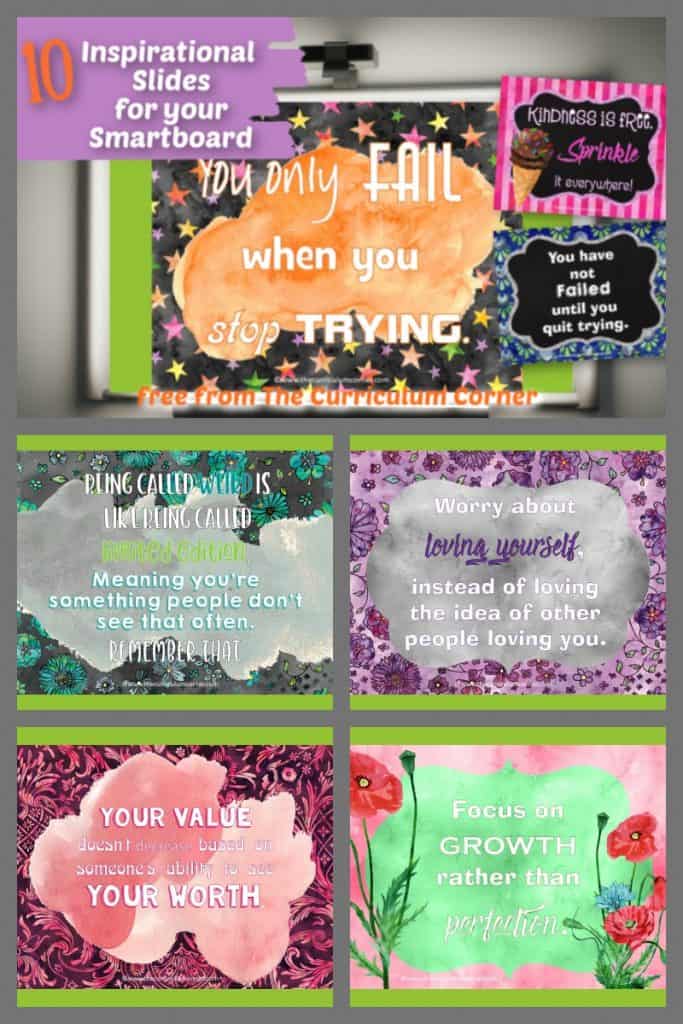 You can download these free inspirational quote slides here:
Quotes Set 1
If you are looking for other ways to help engage your students and to get them thinking as they enter the classroom each morning, be sure to take a look at some of our other free resources.
You might like these:
October Daily Welcome Messages (you will find a set for each month – these are editable slides for your smartboard)