As teachers, we know there is always a need for a new problem solving center in the classroom. We created this set to meet that need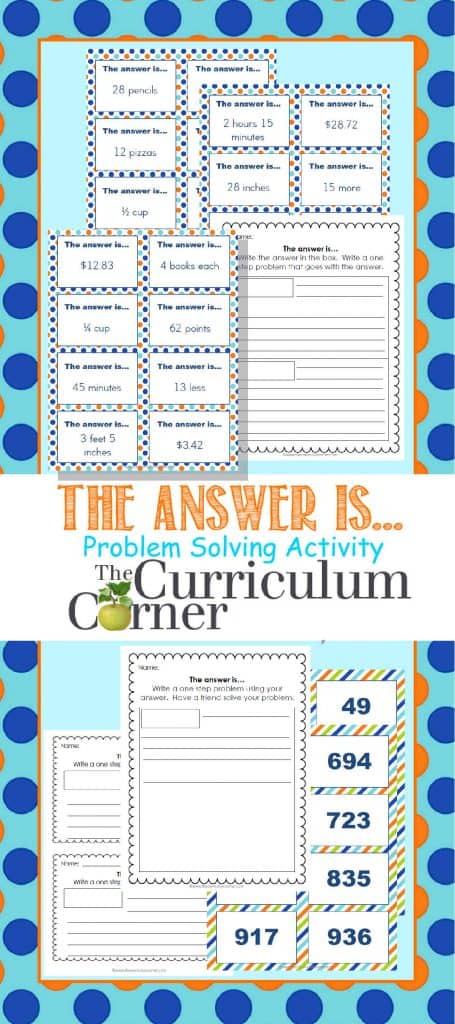 This center is designed to get your students thinking! Each card contains an answer to a word problem. Students must think outside of the box to write their own word problem that will find the answer. The great thing about this center is that it is perfect for so many different math skills – just give your students guidelines and see how creative they can get!
The Answer Is…  Problem Solving Collection
These cards are designed to help you put together a problem solving center for your students.  It contains two collections of cards.  One set has a number and label (such as 18 pencils).  The other set has a number between 1 and 1,000.  Students choose a card and then write a word problem that fits the answer on the card.  We have created a variety of recording pages so you can choose the page that fits your classroom goals or allow students to choose their own recording page.
Did your students come up with a great problem to match the answer? We would love for you to share below!