These free note taking pages are great for helping your students record their thoughts in a more creative way.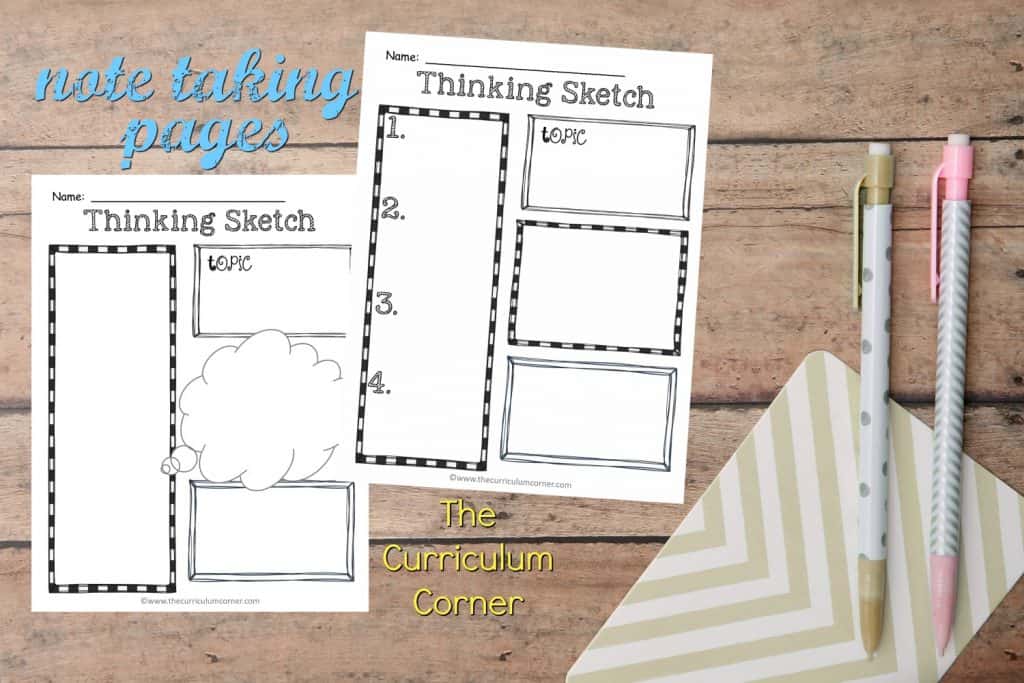 You can download this collection of Thinking Sketch Note Pages by clicking on the bold orange title at the bottom of this post.
We like these pages because they give students room to doodle, draw and jot as they think. Model these thinking sketch pages as you read an article.
Show students how you would use different sections to note key details or draw a sketch of what you are thinking. Students might also include a diagram when appropriate.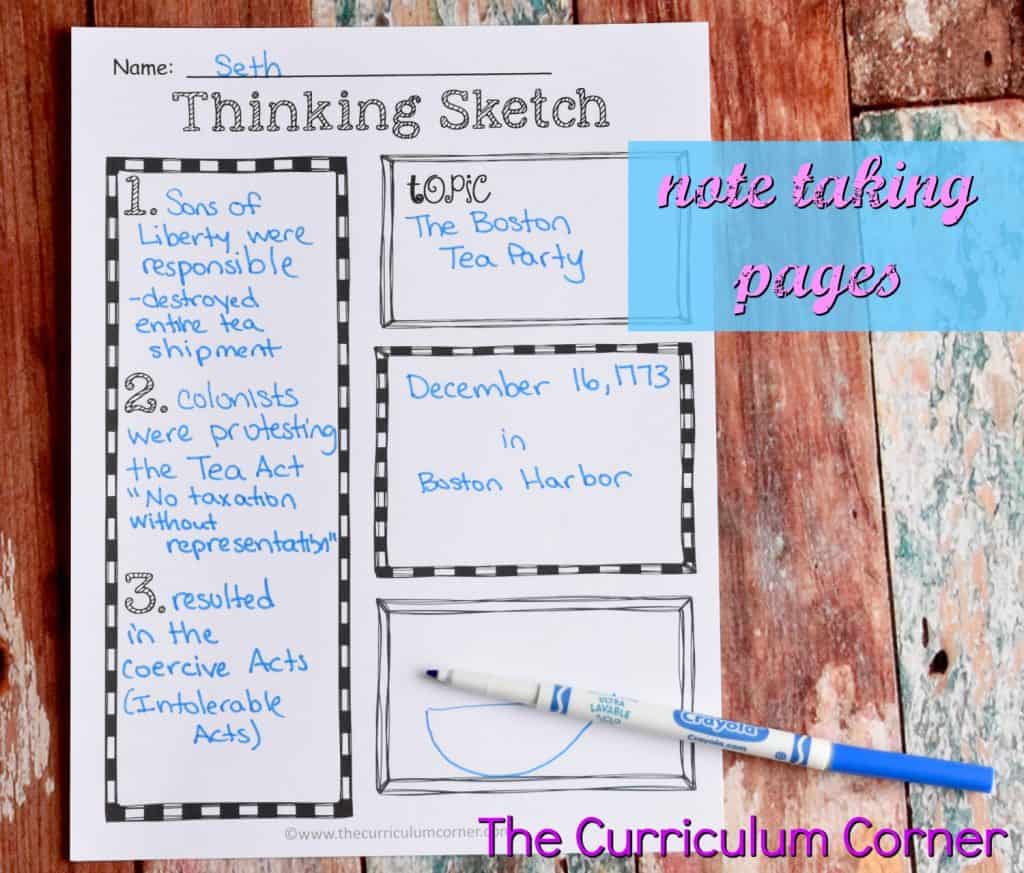 There are a variety of pages included so you can use which work best for your assigned task or particular students.
You might also adapt these pages for a specific task by writing in your own headings before copying.
You may choose to use these for an informational text study or a focus on a specific vocabulary word. Use the spots for students to write the word using decorative letters. Then ask students to record the definition and write a synonym.
Other options include have students illustrate the word or use the word in a sentence.
For students who learn better when listening as they write, hand a page out before a lecture. Students can then record thoughts and important points on the pages as they listen.
These are even helpful when listening to a piece of fiction – students who sometimes have a hard time staying engaged as they listen might be helped by being encouraged to illustrate their thoughts.
You can download this free collection of note taking pages by clicking here:
As always, these are intended to be for free classroom use. Teachers may copy for their own classrooms. These may not be sold or altered and sold. Please let us know if you have any questions.