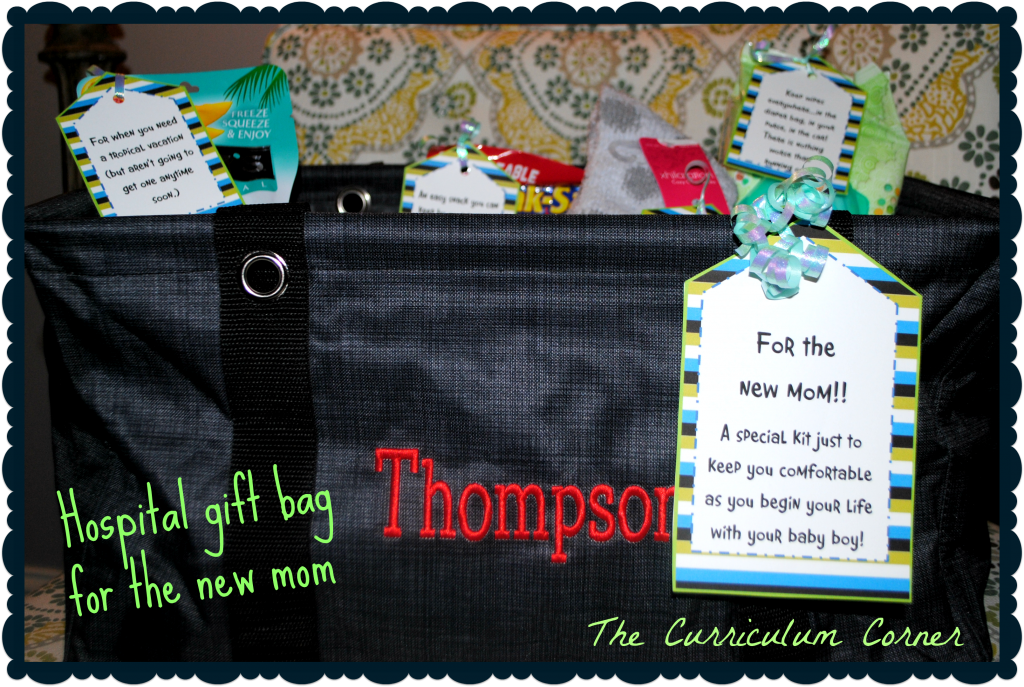 Cathy isn't the only one currently expecting in our neighborhood and Jill has THREE babies arriving on the McEldowney side right at the beginning of 2014.  So it's not surprising that we can't stop thinking BABY around here!
It got us to talking about that trip to the hospital when all the excitement (and perhaps anxiety for a first time Mom) begins to set in as you start thinking about that new sweet little face you are about to meet.  Bags may be packed with clothes, toiletries and the special outfit to put on the baby to come home.  The car seat has been installed and the nursery is ready.  But we also started talking about some of those small things that would have been nice to have on hand in the hospital before, during and after labor.  Since our sweet neighbor Robyn is about to have her first baby (a little boy), we decided to create a gift bag full of fun and/or useful items for her.  And she got the benefit of our experiences as we thought of things we would have liked to have had.
Here are the items we chose and the tags we created to go with them.  Along with the blue and green tags shown in the pictures, we have added a set of pink and a neutral set.  All of the files are available as word and pdf documents, just in case you want to edit or add you own items.  If you think of some great additions, share below so others can use your ideas!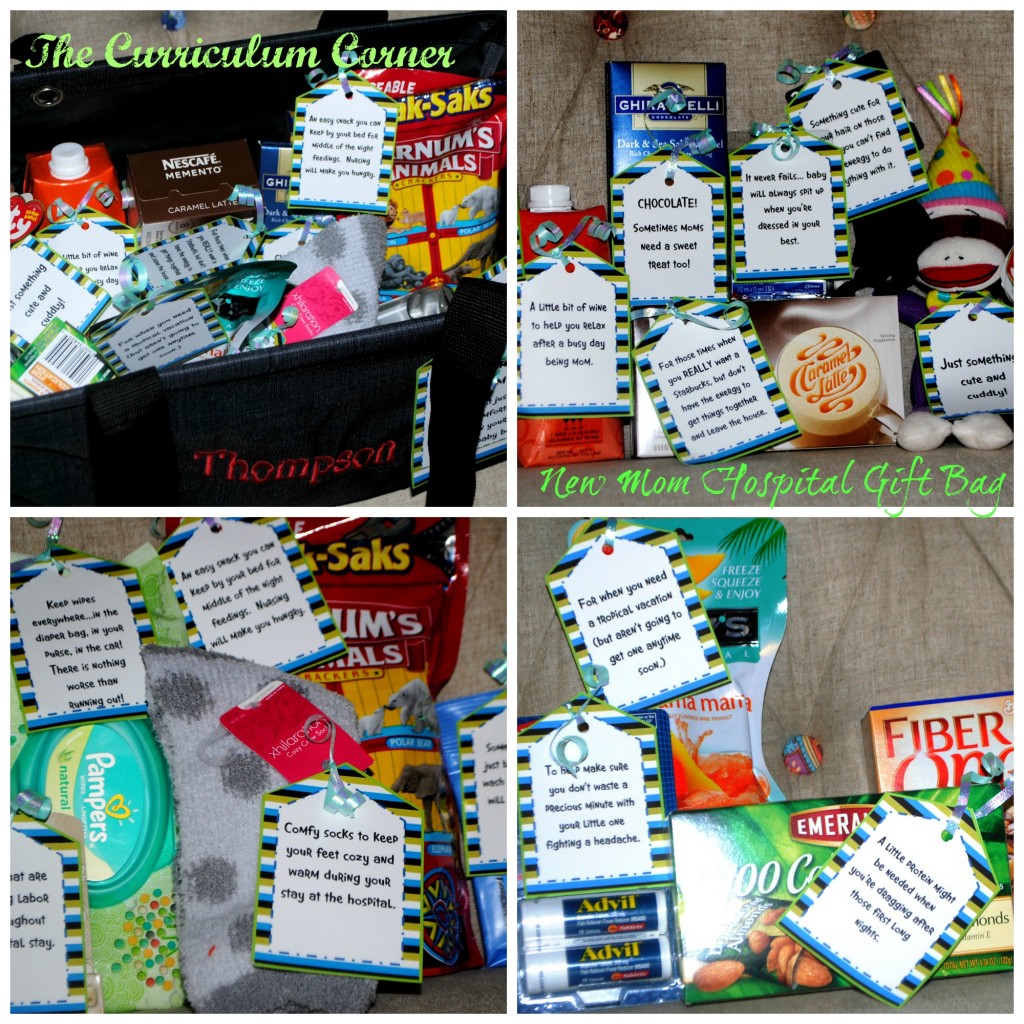 Blue Tags   Word Document    PDF
Pink Tags   Word Document    PDF 
Gender Neutral Tags   Word Document    PDF