We've created a new set of blank and colorful anchor charts that can be used across subjects in your classroom.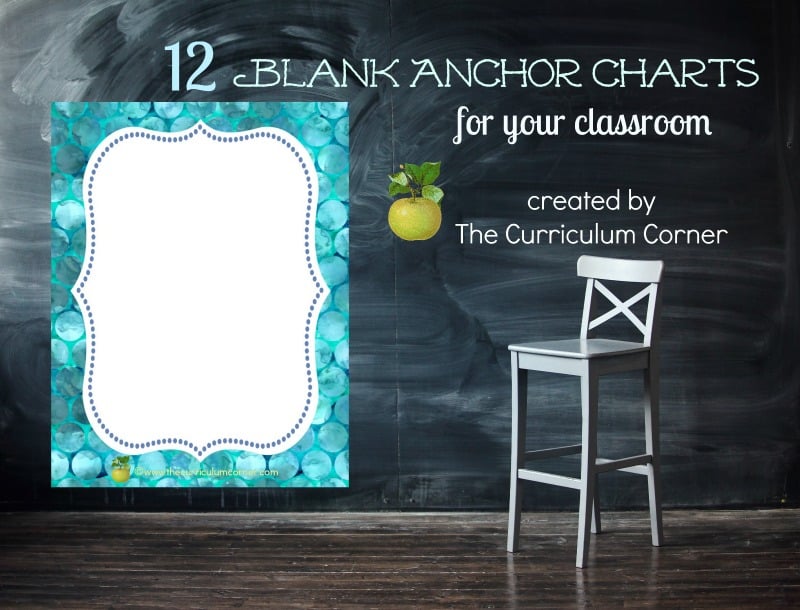 This is another free resource for teachers from The Curriculum Corner.
This set of anchor charts is similar to the set of free charts you receive when you subscribe to our weekly newsletter – if you are looking for anchor charts that are complete, scroll to the bottom of the page and you will find the link to subscribe.
Our preprogrammed set includes a variety of anchor charts specifically for writing workshop.
These anchor charts have been created in an assortment of themes so that you can find one to match your classroom decor.
Print on your poster maker and laminate so that you can use your posters throughout the year.

Using Our Anchor Charts
For posters you want to use over and over, you might choose to add text in a free program like PicMonkey. Or, add your text with a Sharpie or other marker before laminating.
If you aren't familiar with anchor charts, they are a way to post the important materials you want your kids to have quick access to in your classroom.
Teachers might use these posters for reading, writing, math or even to record important topics discussed during class meetings.
Often times in our classrooms we like to create our charts along with our students. This is why we like the option of providing you with blank charts.
If you are very picky about the look and layout of your classroom posters, another option is to make a rough draft using plain white chart paper. When you and your class have a set look, you can then transfer the wording to a colorful poser.
You might use an anchor chart for your classroom rules.
We would love to hear the other ways you use posters such as these in your classroom. Share your ideas below or even send us a picture so we can see them in action.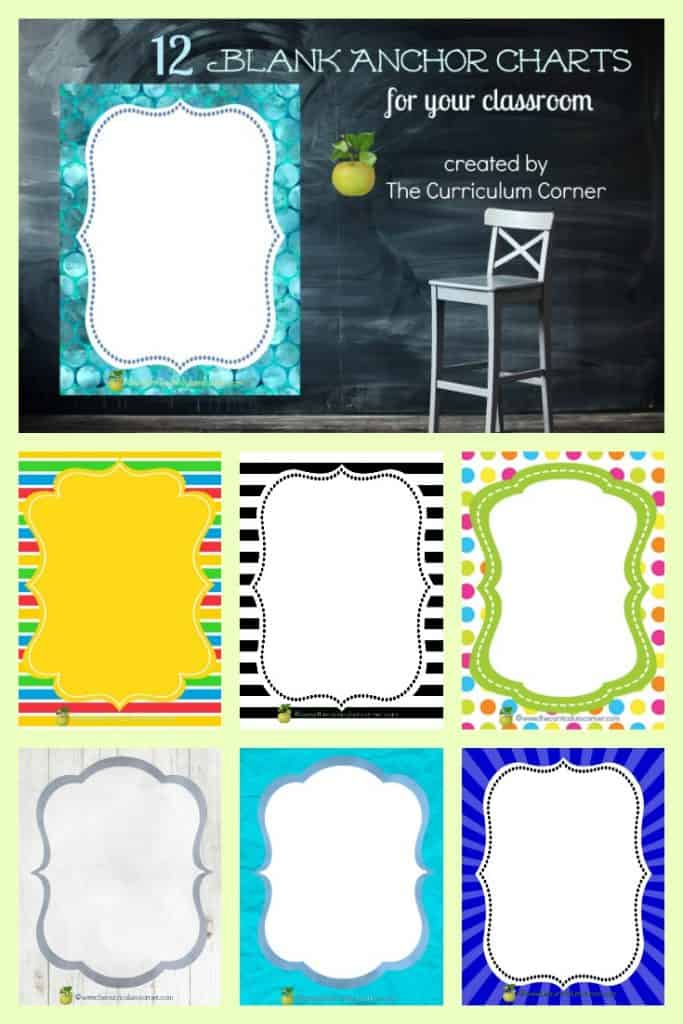 You can download this set of 12 free charts below:
Blank Charts
Using these for your workshop classroom?
You might be interested in:
Planning a Dynamic Writing Workshop
Preparing Your Reading Workshop