Get your reading workshop ready to go with this free collection of ideas and resources.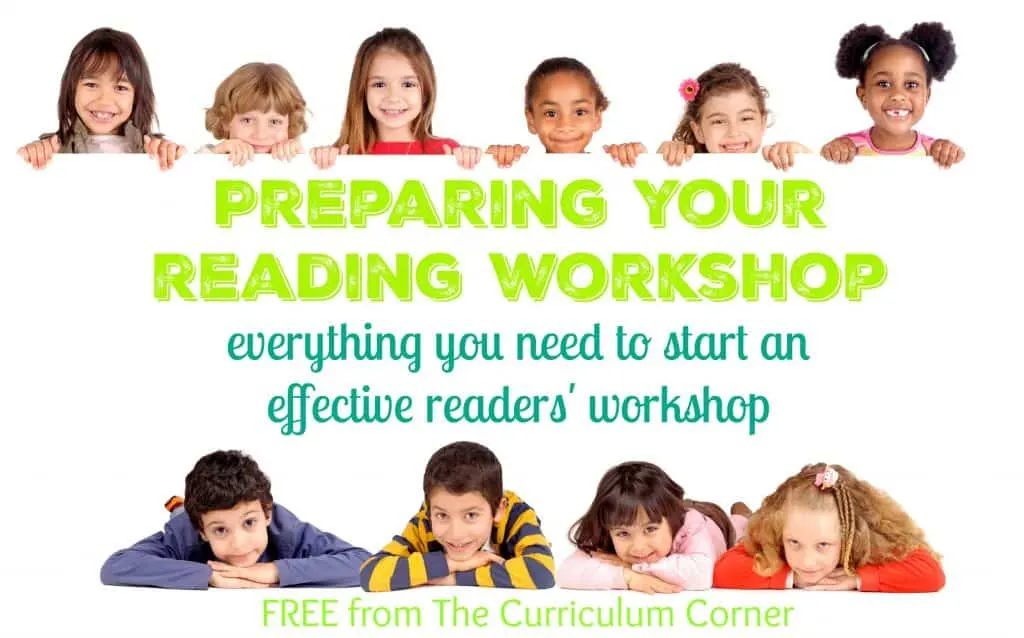 This is a free collection of ideas and resources from The Curriculum Corner.
If you are new to reading workshop or just on the lookout for new materials, we have created a guide to help you get started.
Welcome to The Curriculum Corner!
We are so happy you stopped by to learn more about getting started with your reading workshop.
If you are new to our site, welcome! We are so glad you found us.
Everything you find on our site is created by us, Jill and Cathy.
We are two teachers who created this site in hopes of providing free, quality resources for teachers. As teachers, we all know we don't make enough to be constantly buying the newest and trendiest resources!
We often receive questions from new teachers or teachers who are looking at testing out a workshop approach in their classroom. On our site we have a variety of resources to help with this but if you are new to reading workshop, it can be overwhelming to know where to start. For this reason, we have put together this guide to help you get started.
We have included links to the coordinating resources on our site (all free) when appropriate.
Click on the dark blue text below to be taken to each free resource.

What is Reader's Workshop?
First of all, it is important to know what reading workshop is. Below is a short description of what workshop looks like in many classrooms. Time frames can vary depending on your school and expectations.
Reading Mini-Lesson

– A true reading workshop begins with a 5 to 15 minute mini-lesson. This mini-lesson focuses on a specific concept or skill. Sometimes you might reference a read aloud. Often, it is a good idea to read this book before the lesson. Maybe as a time filler the day before as you are waiting on dismissal. You don't want the whole mini-lesson to be your read aloud. This allows the students to enjoy the story before being asked to focus on a specific concept or purpose.

Independent Reading and Teacher Conferencing

– Following the mini-lesson, students move to self-selected or independent reading. During this time students should be given a task to complete. The idea is for them to have the opportunity to practice the skill taught in the mini-lesson. They should not be spending the entire time writing instead of reading. Think simple! Maybe a post-it note response or an exit ticket. As students read independently and practice the new skill, the teacher conferences with individual students. (You will find conferencing forms in our reading management binder – link below.)

Lesson Wrap-Up

– At the conclusion of independent reading, the class returns to a meeting spot. Here they will review the lesson and discuss what students did to practice a new skill on their own.

Literacy Centers

– In our classrooms, we then immediately follow Reader's Workshop with our Literacy Centers. This is the time where students can complete Word Work, Vocabulary & Comprehension Building Activities or other reading skills practice. It is also the time that we meet with our small leveled guided reading groups.
Now that you have an idea what your reading block will look like, it is time to think organization. We have a collection of binders that fit well into a workshop approach.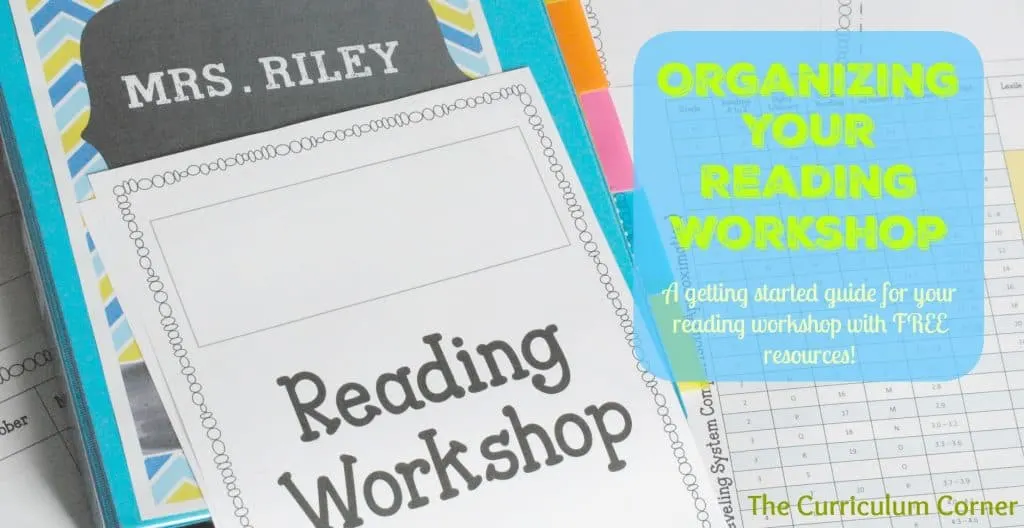 Organization for the Teacher
Click here for our free binder: Reading Management Binder
This binder contains an assortment of planning forms to be used in your reading workshop. You will also find some forms to track classroom data. There are an assortment of reading conferencing forms.
Our Reading Conference Guide is a good addition to the conference forms you will find within the binder.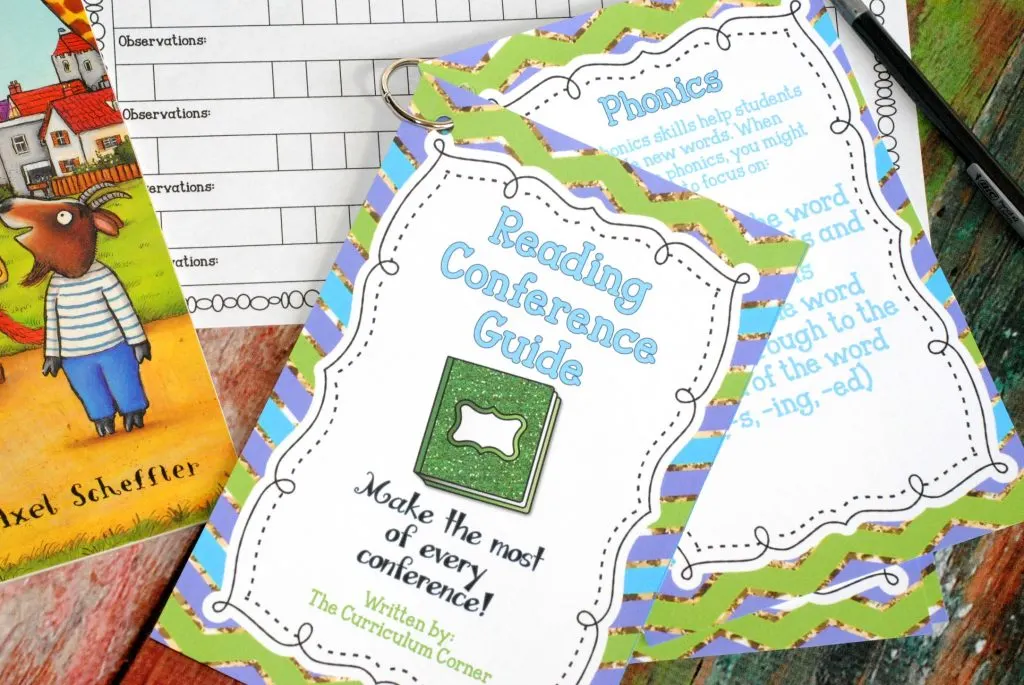 Part of an effective reading workshop is tracking student growth. We like to have students involved in the process.
Our Editable Student Data Binder can help with this.
If you are looking to implement a Reader's Notebook, this post contains growth tracking, goal setting and a variety of response pages.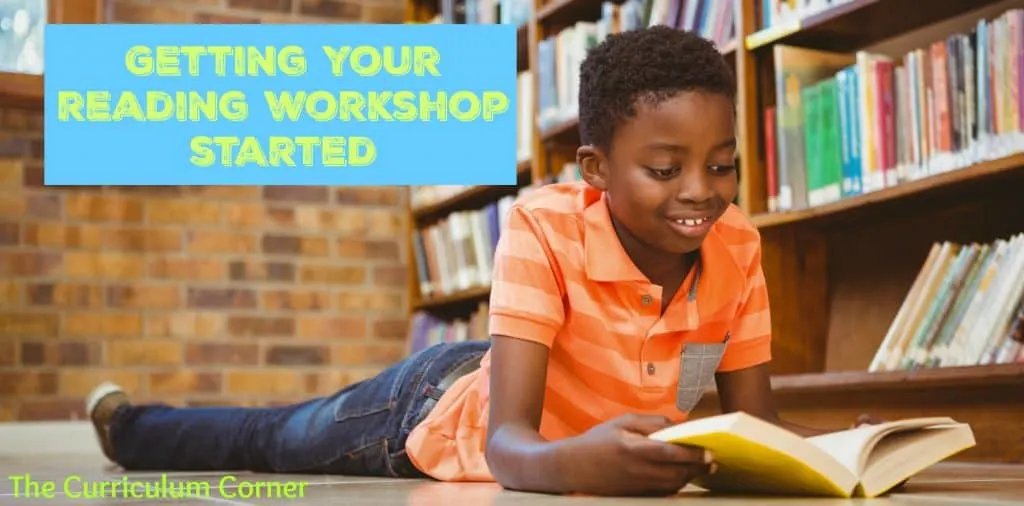 Getting Started
It feels like the first week back to school is always filled with assessment after assessment as you start to get to know your students. One assessment we like to include (depending on your grade level and students) is a Fry Word check.
We use these Fry Word Progress Lists to track growth. If you aren't sure what to do with the information you have gathered, this quick video on Creating Fry Word Stacks might be helpful.
Additional Fry Word activities are available within our Fry Resource Collection.
Getting your students reading for your reading workshop requires a focus on teaching classroom procedures and expectations. Use our Launching Reading Workshop Unit of Study or try our Growing Readers Launching Unit of Study with a garden theme. It includes mini-lessons, anchor charts, graphic organizers and other resources that will be needed to get your workshop going.
One of the challenges teachers often face when beginning their workshop is how to wisely use small group instruction time with your students. We have created a Small Group Toolkit that is designed all you need to get effective instruction time started. Included are resources for fluency practice, word work, comprehension and more.
In upper grades, you may be looking to try Literature Circles. This post contains resources planning pages for you, anchor charts and printable pages for students.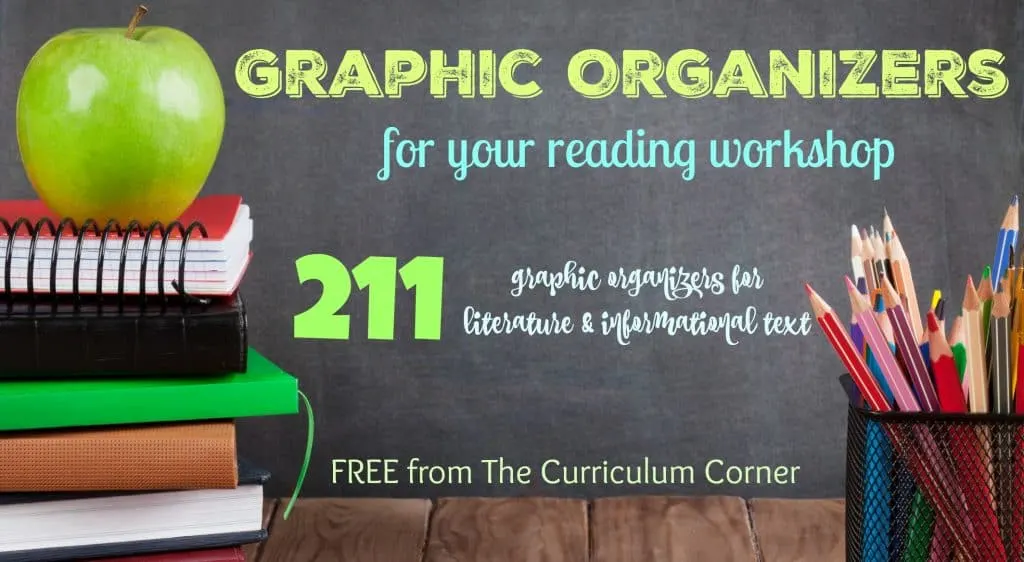 Graphic Organizers
We have a large collection of graphic organizers designed to meet standards for each grade level and area of focus in reading:
Literature for Kindergarten Informational Text for Kindergarten
Literature for 1st, 2nd and 3rd Informational Text for 1st, 2nd and 3rd
Literature for 4th and 5th Informational Text for 4th and 5th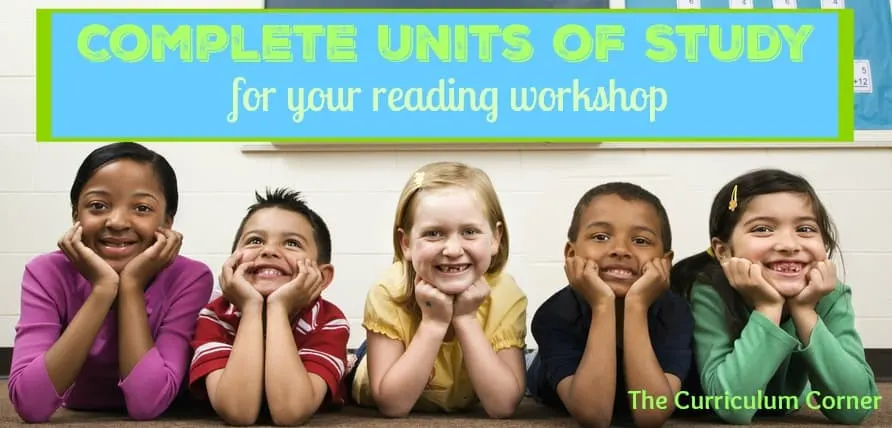 Reading Units of Study
Other complete reading units of study that are written to fit into a workshop approach can be found below:
Reading Informational Text Unit of Study for Primary Classrooms
Reading Biographies Unit of Study for 1st, 2nd and 3rd Grades
Biographies Collection for 4th and 5th Grades
Responding to Reading: Helping children construct short answer responses
Close Reading Collection (text structures, thick & thin questions, making connections, THIEVES plus additional resources)
Elements of Literature Unit of Study for 1st – 3rd Grades
Character Traits Unit of Study for 1st – 3rd Grades
Character Traits for 4th and 5th Grades
Retelling Unit of Study for Kindergarten
Fairy Tale Unit of Study for 1st – 3rd Grades
Point of View Mini-Unit for 4th and 5th Grades
If you would prefer a collection of anchor charts to put together your own mini-lessons, we also have a Reading Anchor Chart Collection.