Add this Famous Black American Women booklet to your collection of informational text passages in your classroom.
This booklet is a great resource for your students during Black History Month or at any point in the school year!
You will be able to create a booklet or provide students with individual passages.
This is another free resource for teachers and homeschool families from The Curriculum Corner.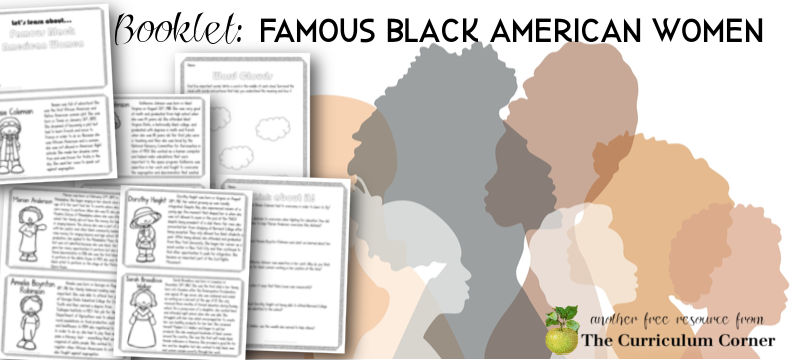 Exploring History
As you explore history in the classroom, are you making an effort to make sure all students feel included throughout the school year?
If you aren't already doing this, it is ok to start during Black History Month. However, make sure you continue this learning once the month is over.
It's so important for our students to see themselves in our curriculum at all times of the year, not just during one month.
One of my favorite ways to do this is by sharing some favorite informational text read alouds. The selection of amazing children's books that feature diverse subjects seems to be growing quickly. Pick a biography or a book focusing on a lesser known historical event.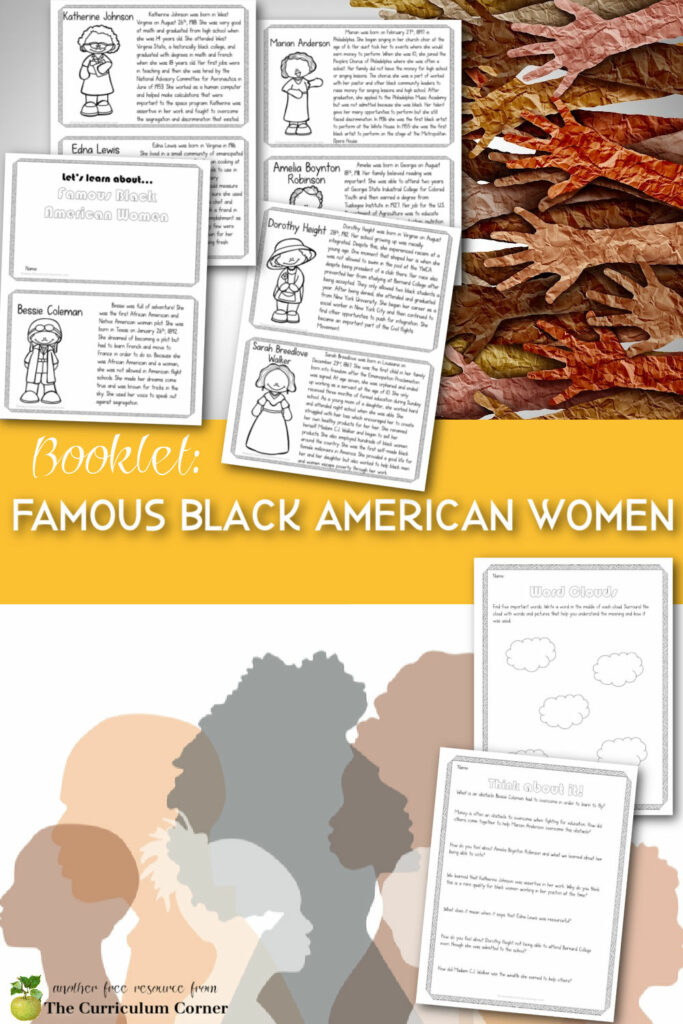 Famous Black American Women
To create this booklet, I tried to choose a mixture of women who students have heard about along with some who might be new.
When writing about each woman, I tried to include vocabulary words and the most important facts.
You might choose to print the pages front to back, cut in half and staple to create a booklet.
Or, you can print the pages on card stock and then cut apart. Groups of students can then focus on different women.
Here are the women your students will be reading about:
Bessie Coleman
Marian Anderson
Amelia Boynton Robinson
Katherine Johnson
Edna Lewis
Dorothy Height
Sarah Breedlove Walker
You can download this free biography booklet here:
As with all of our resources, The Curriculum Corner creates these for free classroom use. Our products may not be sold. You may print and copy for your personal classroom use. These are also great for home school families!
You may not modify and resell in any form. Please let us know if you have any questions.