This is a post sponsored by Tract. All opinions are my own.
Have you explored Tract as an addition to your project based learning in the classroom yet? Use this site to help you create your end of the year project.
Today I am sharing how you can partner Tract with an engaging end of year project idea.
Along with sharing ideas on getting started, I will also share my code so you can sign up for your free account.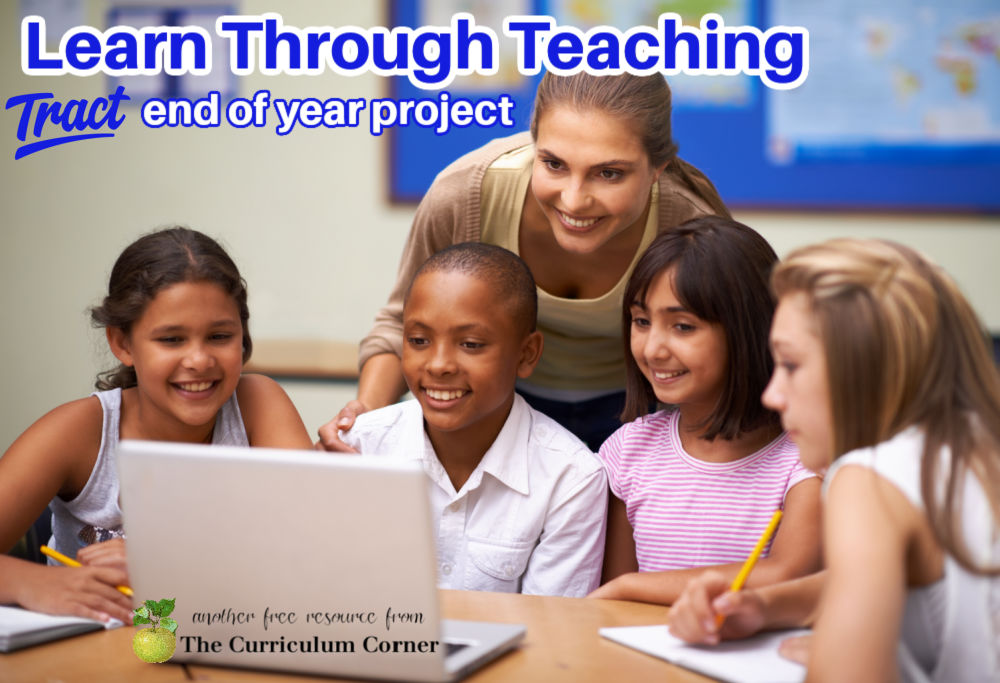 What is Tract?
Before I help you get started on your end of year project, I want to make sure you are familiar with the site.
Tract is an online community for children in grades 3 – 12. It is a place where students can learn and connect with others. Tract is available worldwide.
It is packed with learning paths covering a wide range of topics.
You will find options for all subject areas and age ranges.
If you are looking for a specific focus to fit your current classroom study, completing a search is easy. Simply enter the focus in the search bar at the top and the learning paths that might fit will pop up.
For example, I am currently working on creating resources about insects. To see what was available to fit what I am working on, I simply typed in insects and was given a range of paths to choose from.
Many of the learning paths start with a trailer that is like an introduction. Then there are short videos to teach each of the ideas covered in the learning path. The video ends by giving learners a task to complete.
There are topics that might fit your current topics of study in the classroom. There are also many choices that will fit the interests of your students. Children will find many options that include visual and performing arts – something that we know can be high interest.
When students are finished with their task or response to a video, they are able to upload their work and share with the Tract community. (How this is done is up to you – they do not have to share with others, their work can be kept private.)
---
You will find the site here: Tract.
Once you are on the site, enter my code to set up your free account:
THECURRICULUMCORNER.
---
To learn more about getting started, check out: PBL With the Help of Tract.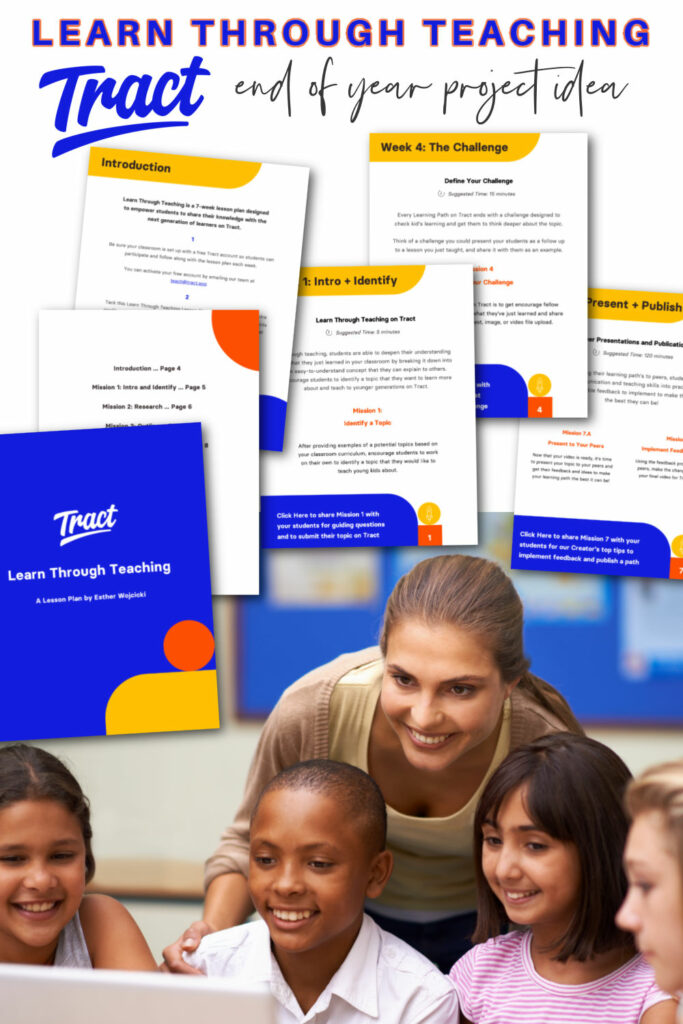 Using Tract to create an end of year project
One aspect about Tract that I love is the ability for students to become content creators.
So many students today see social media videos (even if they don't have social media accounts, they often have some exposure to a popular video.)
Tract can allow students to feel like they are content creators – but in a safe space designed just for them!
This can give you a great option for having students share what they have learned over the school year.
Tract has helped you get started with planning for this by creating and sharing a lesson plan.
You can view this content here: Learn Through Teaching.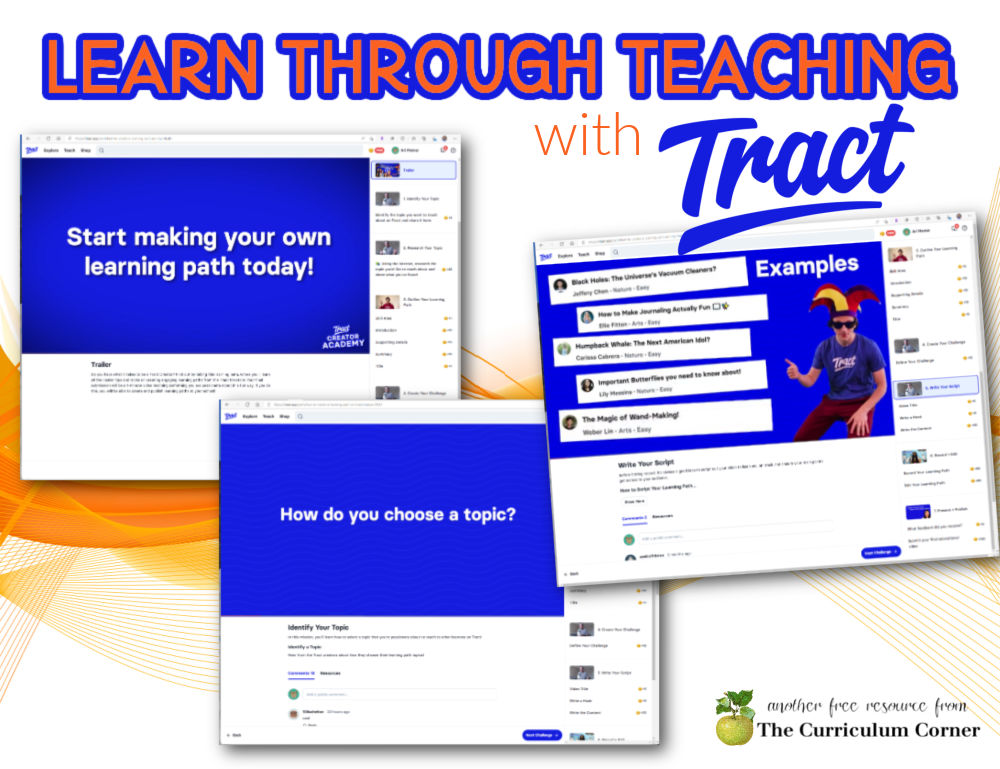 This is a complete plan that will take you through a seven week unit. Students move from identifying a topic, researching and finally recording and publishing their own learning path.
You will find that this plan can be great for all grade levels – especially older students.
There is an outline for teachers to help with the planning. My favorite part is that for each week, Tract has already created a path that helps you with instructing students.
For example, the video students will watch the first week is designed to help children choose a topic. The second week children will learn about completing research.
The lesson plan plus the materials created for students make your planning as a teacher a little bit easier so you can focus on working with and helping your students.
When your students are finished, you can have wrap up your year by having them share with each other. Maybe you can even invite other classes in to see what your class has learned over the year.
I can see this being such a great way to wrap up the school year!
You learners will be completing the year by creating a product they can be proud of and will be excited to share with their classmates.
I hope this lesson plan helps you as you plan for the end of the year! I'd love to hear about what your students create with Tract.