This is a post sponsored by Tract. All opinions are my own.
Project Based Learning with the help of Tract – an online community for helping students connect with each other and learn.
I was recently introduced to a tool that will be at the top of my list when I return to the classroom.
Be sure to grab your code and get your free forever account via the link at the bottom of this post.
I am a big believer in using project based learning to help children be engaged in the learning process.
While I think PBL is an important part of a balanced classroom, as a teacher it does offer challenges. Often there will be different groups within the class working on different projects. The teacher is being pulled in many different directions in order to support the learners. It can be a struggle to meet the needs of all of the groups.
Like everything else in teaching, there simply isn't enough time to offer the support students need.
That is where Tract comes in!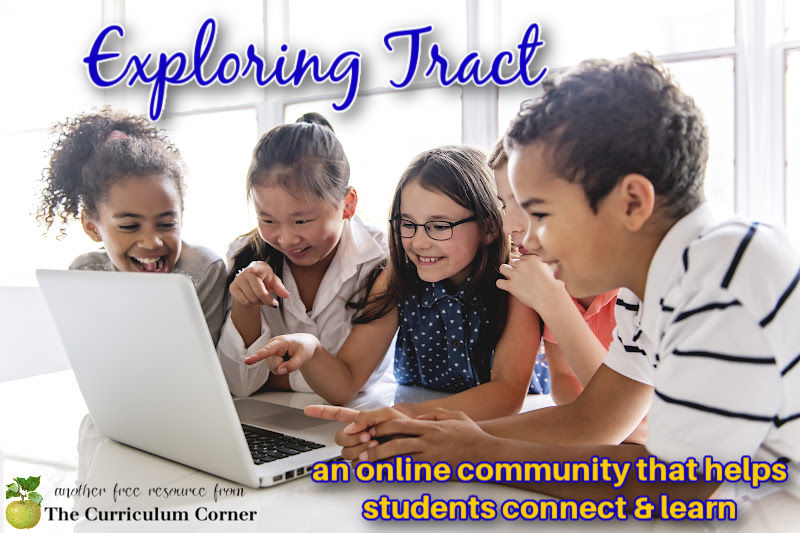 What is Tract?
If you haven't explored it yet, it is an online community for students in grades 3 – 12 where students can learn and connect with each other. Beyond this, they can also share what they have learned by teaching other children.
First of all, the topics available on Tract cover a wide range of subjects and the content is constantly growing. While it is great for students who are working on a focus via PBL, there are many videos I could see students watching and engaging with outside of a specific assigned project.
The videos are interesting and the tasks attached to them are engaging. They are a great way to encourage self-direction
I love that there are a range of visual and performing art lessons. Alone these are amazing. So often the arts are left out of our instruction and this offers a great way to hook and reach the students that are motivated by art of all types.
I also envision this art aspect getting worked into a students projects. After a student has become engrossed in a topic, these art lessons could offer a new way for students to share what they have learned.
For example, there is a lesson on Alberto Giacometti and students are encouraged to make a sculpture from tin foil. Wouldn't it be great if students learned about this artist and then wove this into their project? They could create a sculpture of some type to help teach about their focus.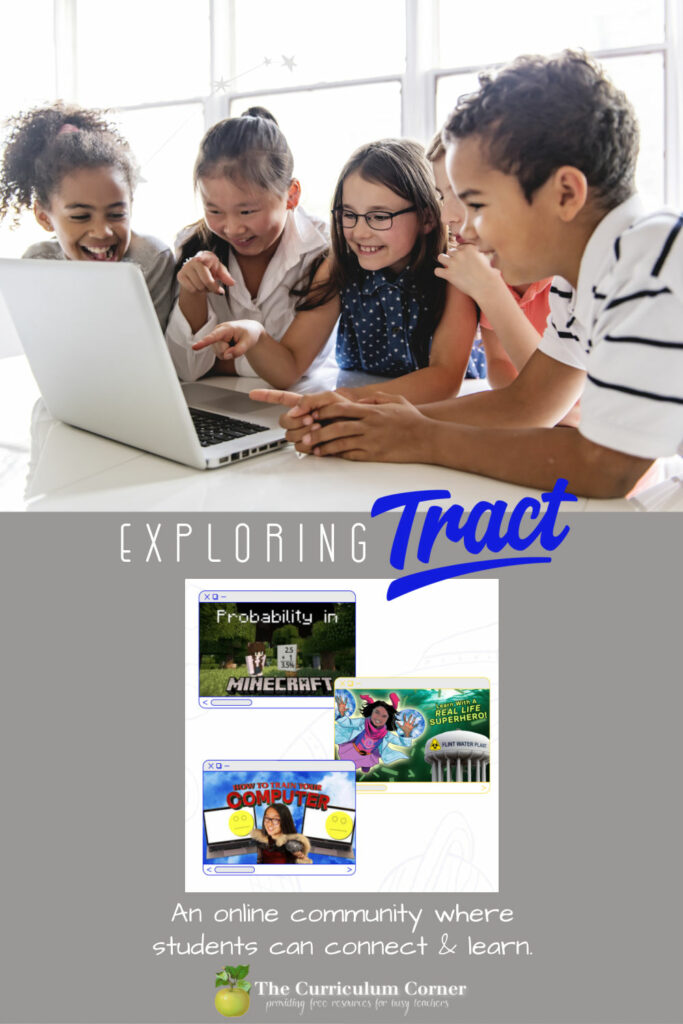 So how would it work in the classroom? Here is a short explanation:
You (or your students) will begin by choosing a path.
Maybe you shared the book Over and Under the Rainforest by Kate Messner with your class. Your class became hooked on learning more about the rainforest and they are now working on projects about the rainforest.
You would begin by entering "rainforest" in the search bar on Tract.
Currently there are two paths for students to choose from. The first focuses on animals of the rainforest while the other is about trees and deforestation.
I began by viewing the path focusing on animals of the rainforest. This path has five missions. This means that there are five short videos, each one will tell the listener about a different animal in the rainforest. Each one also ends with a challenge. The challenge is a quick task related to the video. Sometimes the challenge will require the learner to do a little research or to create a response based on the video.
Students working through a path can see other students working on the same path. They can also ask a question of Tract and will receive a personalized response..
Students might create their response on paper, with a video or with another form of art. They could even use the "How to Make Videos with Your Phone!" path to help them get started.
When students are finished creating their response, they can upload it and share it with other Tract members. They also have the option to keep their work private.
I've gone through and viewed many videos under different subject areas. I like that they are quick and to the point. They are formatted in a way to grab student attention and hold it.

Other features of Tract
Once they complete a challenge, students will earn coins. These can then be used to award their peers for projects they have completed. Beyond the ability to encourage other students, these coins have other purposes. Students can choose to use their coins to purchase a donation. There is a prize board that has many options including donating meals, planting trees and protecting the oceans. How amazing that students can learn and make a difference in the world!
Another aspect of Tract I like is that students can grow to become creators. This is amazing scaffolding that is built in.
It means that students who have knowledge to share can use and develop their own tech skills to teach others. What a great way to motivate students!
If you haven't taken a look yet, be sure to hop on over and check it out now.
Tract is FREE forever for teachers – but only if you sign up in 2021!
Learn more and set up your classroom with a free account by using access code THECURRICULUMCORNER.
Set up your free account here: Tract for Teachers