Our original 2nd grade kid friendly standards WITHOUT the CCSS indicators!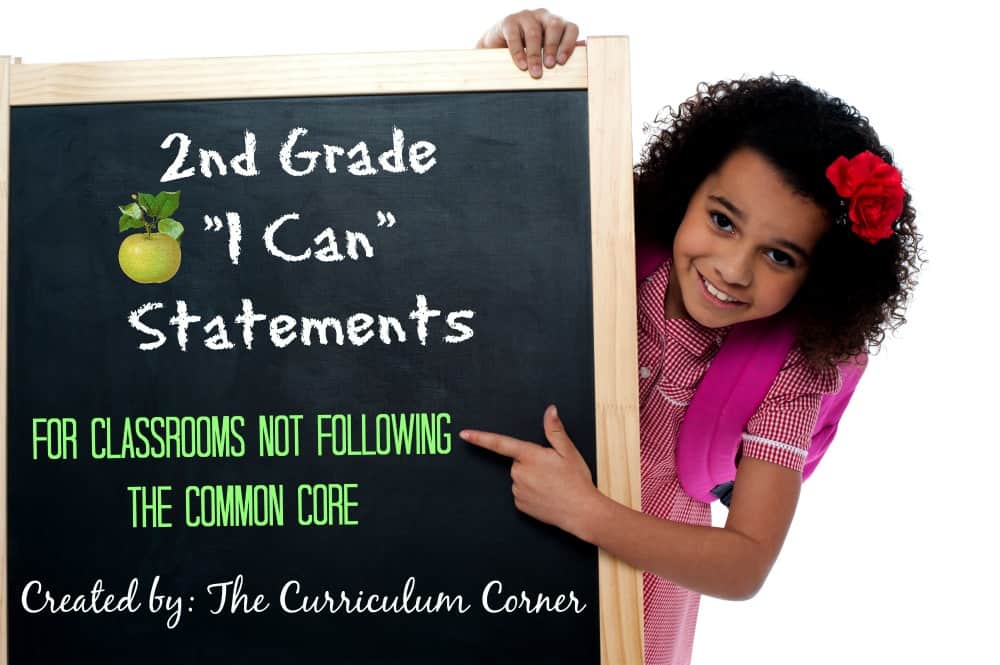 As many states have opted out of Common Core and/or have developed their own set of education standards for curriculum, we felt the need to provide our original "I Can" statements without the CCSS indicators we included on previous documents. Even in classrooms where the CCSS is used, some teachers prefer these resources without the letter & number combinations that don't mean much to students.
All the grade level versions with the indicators are still available and can be found here: Everything CCSS "I Can" for K-8 Grades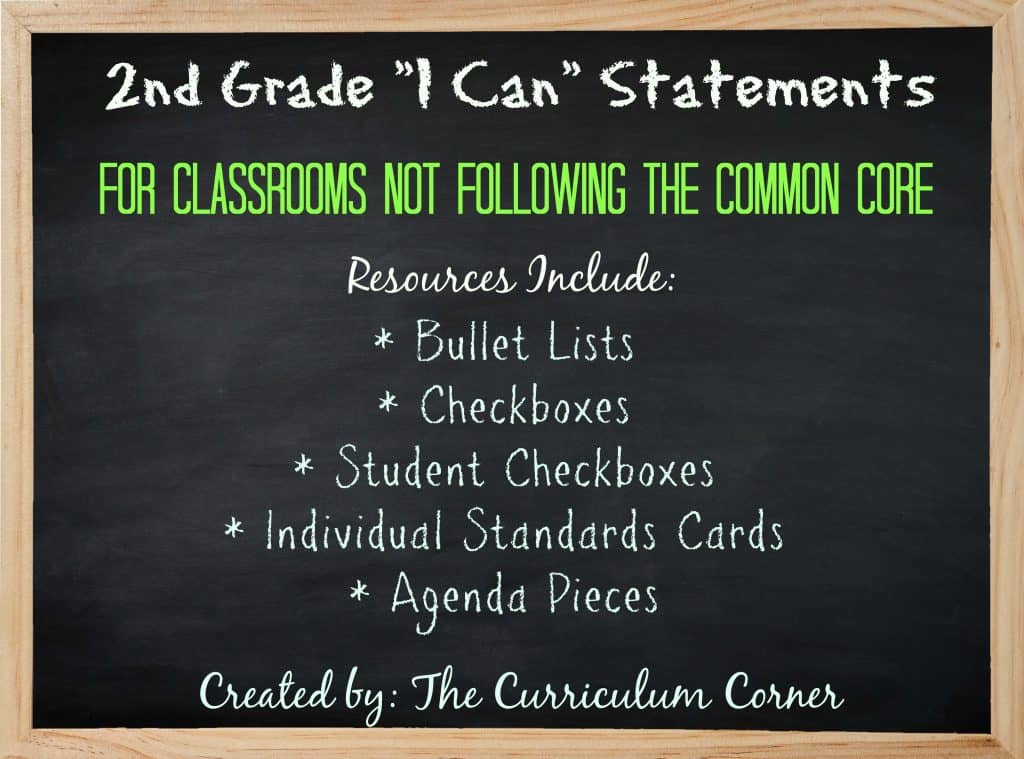 These "I Can" statements fit common standards for second grade classrooms and it is our hope that you will be able to find kid-friendly statements that match your state and district standards among the ones that are included here.
The documents provided include "umbrella" statements that are indicated in bold and/or underlined text on each resource. In some cases teachers may prefer these to the more specific statements.
As was mentioned, for the most part these are the same standards that we developed for CCSS, but we have made some revisions, in addition to taking off the CCSS indicators.
There are several types and versions of the resources listed. Take a look to see what fits best for your needs.
***NOTE: All links are in BOLD

PURPLE

print.
Second Grade "I Can" Bullet List – This is a simple listing of all the second grade "I Can" statements. Perfect to print and give to parents to give them an idea of what students will be doing in second grade. These are also available in Spanish (below):
Second Grade "I Can" Student Checkboxes – This was created as a resource for students as a type of self-monitoring of the standards as they begin to master them. These are also available in the other formats listed below:
Second Grade "I Can" Individual Posters – These individual statement posters are created in black & white with a simple border – one statement per page. These are great for displaying in your classroom or on bulletin boards. (English only – English/Language Arts & Math below in two separate downloads)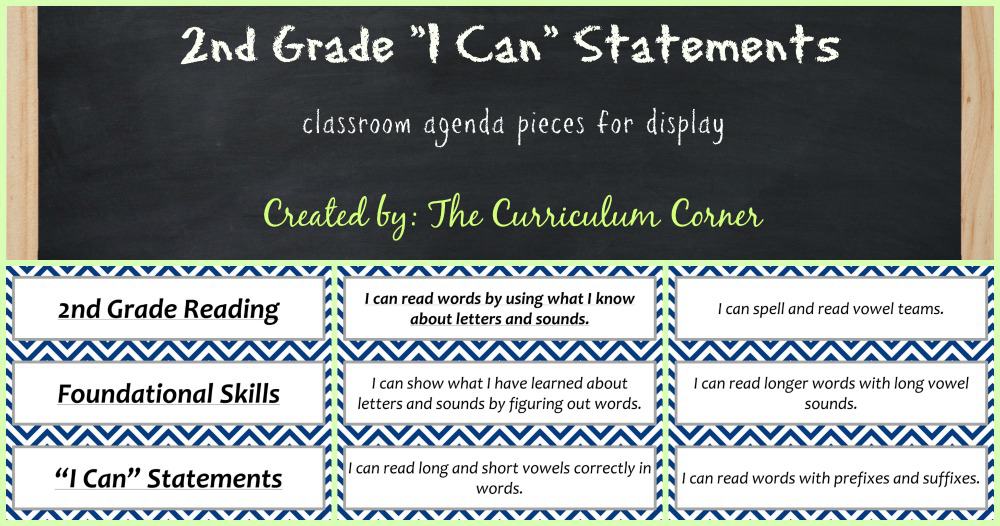 Second Grade "I Can" Agenda Pieces – These statements are presented three on a page to be cut apart and used as agenda pieces or to change and display daily in the classroom to show students what the expectations for learning will be. We have provided a blank page template of each color so that you can create additional agenda pieces of your own to match. These are separated by Eng/LA and Math. You will find all of these resources below in various colors. (English only – each color has two downloads)