These tropical bird multiplication games are perfect for helping your students learn through math fact games.
This is another free resource for teachers from The Curriculum Corner.
These free multiplication math fact games will add a little fun to your students' math review.
Try these games at a math center or encourage families to continue the learning at home by sending home a game board and supplies. You might also choose to allow students to play during morning entry time.
Games make a great alternative to traditional math practice pages. Plus, they encourage families to spend a little more time together during the busy school week.
We like using games for multiplication fact practice. It engages both students and is more effective than simple flashcard practice.
Below you will find a collection of four bird multiplication games to help your students practice their basic facts. To play, students need a partner and game markers or chips.
The bird theme can be fun as you head into summer or when you need a little sunshine added to your dreary fall days.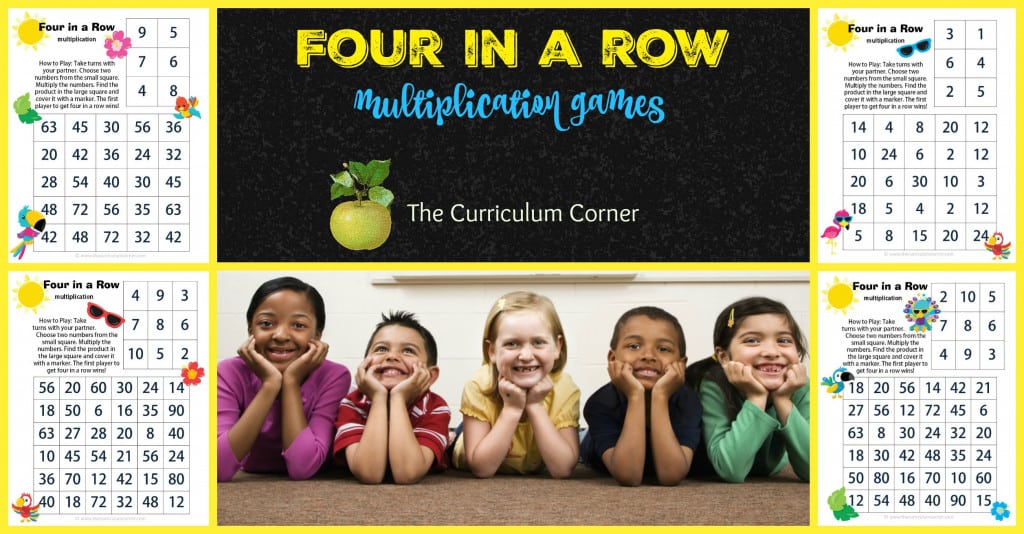 How to Play these Math Fact Games
Each pair of students will need two sets of game markers to play.
Students take turns choosing two numbers from the top right grid.
They multiply the numbers and cover up the product with a marker.
We like to require students to say the complete math fact out loud before covering the answer for accountability.
Teach your students to check their partner's facts.

You can download these math fact games here:

If you are looking for timed tests to accompany your work towards math fact mastery, you will find our complete multiplication timed tests here: Multiplication Timed Tests
You might also like these other free multiplication games:
Superhero Multiplication Four in a Row