These free progress monitoring pages for Fry word tracking are designed to help you track student sight word progress in your classroom.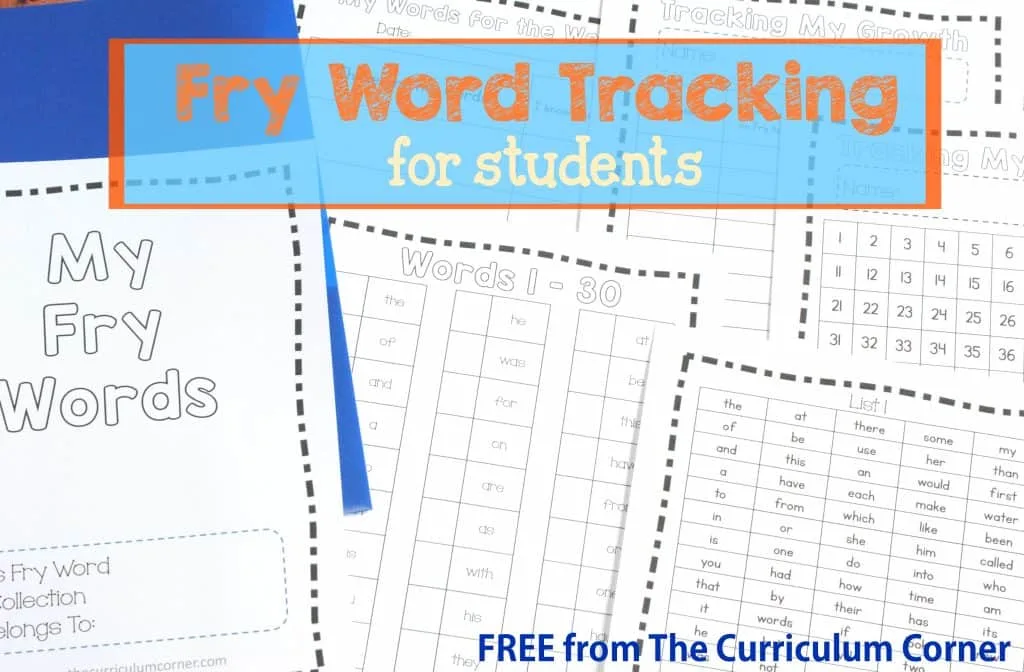 This is another free resource for teachers from The Curriculum Corner.
Have you been asking yourself: How can I track student Fry Word progress?
There are a variety of ways you can work on doing this – here we are sharing a resource that will help you involve your students in the data tracking.
Fry Word Progress Monitoring
We like having our students help track their Fry word growth – it holds them more accountable and when they are a part of tracking data, they tend to get more excited.
We envision each student having their own Fry Word Folder.
As teachers, we must remember that the work we are asking our students to do should be meaningful.
If you have a second grader who has mastered the first 500 Fry words, this might not be the best use of that student's time. It's ok to use this tool with some of your students but leave others out if it's not needed.
You will find the complete, free download at the bottom of this post. Look for the bold, green words.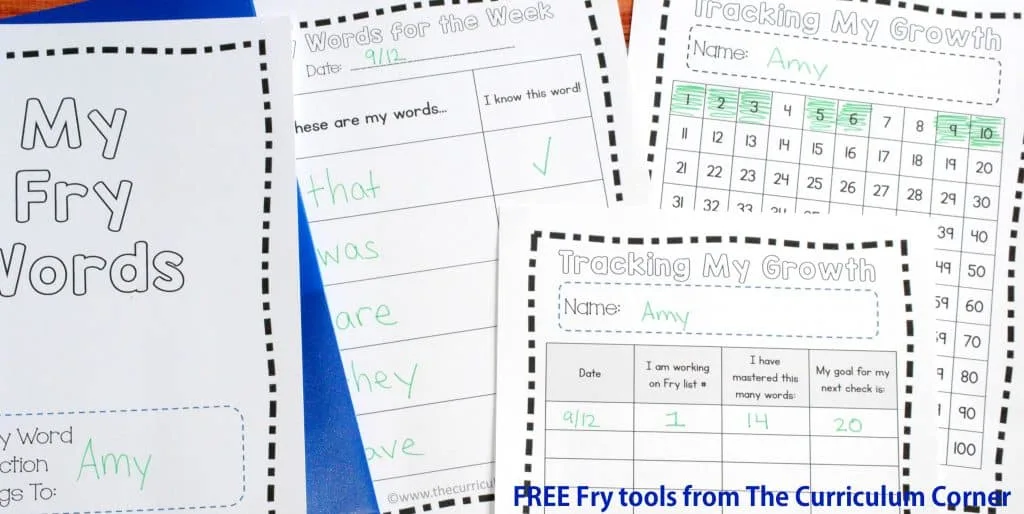 Setting Goals
One thing this collection allows for is student goal setting and progress towards these goals.
Students might use the 100s chart or make a bar graph using one of our templates.
You might find one form motivates a specific students while another student prefers a different approach.
Because you will find an assortment of pages, you can let students personalize their data tracking folders.
Using these Fry Word Progress Tracking Pages
In this Fry Folder students will have charts that allow them to check off when a word is mastered.
You can choose to allow students to check off their own words or ask them to only check off words when they are conferencing with a teacher.
You might choose to just use a pen or make it special by using a stamp or sticker. Some students might think a special glitter pen or scented marker is perfect for this task.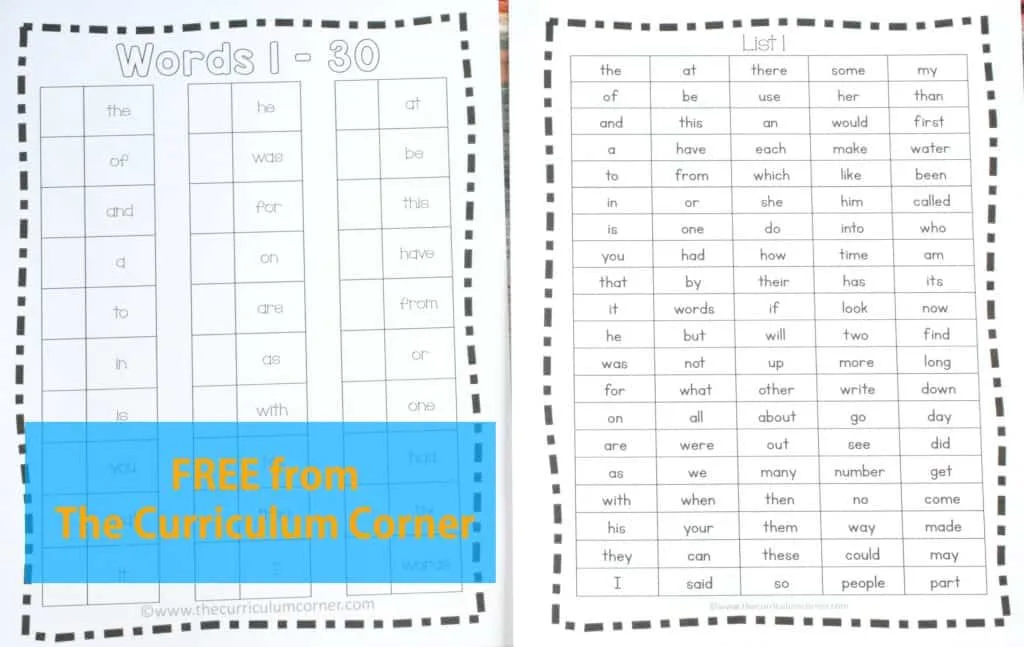 Along with the check-off pages, we have included Fry Fluency lists that are designed to help students work on their reading fluency.
We suggest providing students with a long bookmark so that they can cover columns and focus on one section of words at a time.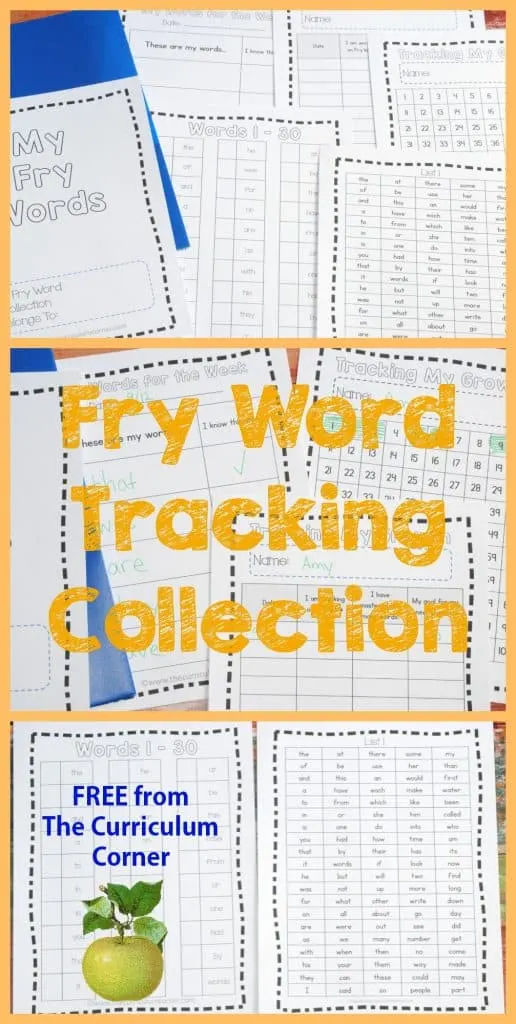 Want Students to Focus on Weekly Words?
Use the my words of the week pages if you want students to choose or you to choose specific focus words for each week.
The range of pages you will discover in this download will help you make your data monitoring just right for each student.
You can download the Fry Word Tracking collection here:
You might also choose to include our Fry Fluency Sentences in student folders.
You can find these here: Fry Fluency Sentences.
Need more Fry word resources for your classroom? Start here to view our complete collection: Sight Words.
---
As with all of our resources, The Curriculum Corner creates these for free classroom use. Our products may not be sold. You may print and copy for your personal classroom use. These are also great for home school families!
You may not modify and resell in any form. Please let us know if you have any questions.