When looking for ideas on how to help student groups & partners, start with this collection.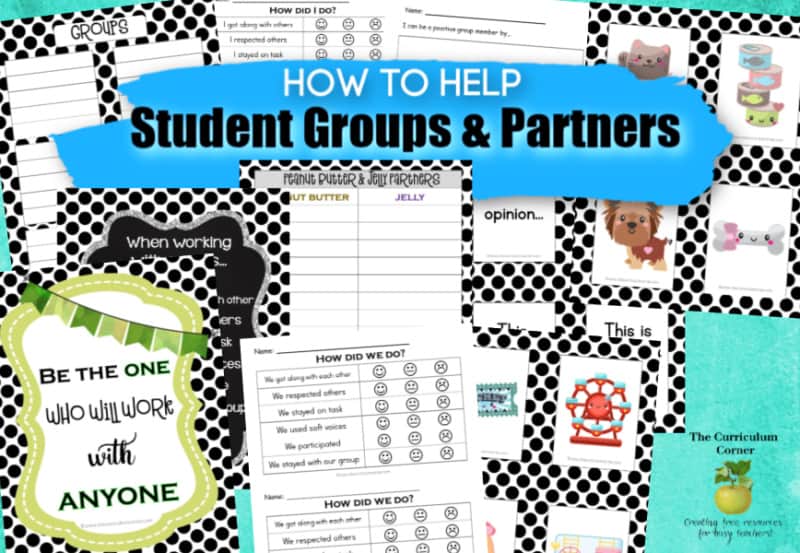 This is another free resource for teachers from The Curriculum Corner.
Now sure how to help student groups and partners? We have created a collection to help you begin this task.
Helping your students work well in small groups or with a partner is a challenge many teachers face. In order for students to be successful when working with others, they need to be taught expectations. Along with setting these expectations, modeling what positive group and partner work looks like is key. Below you will be able to download our resources that will help you set, model and carry out the expectations.
Many of the materials created are available with a black and white polka dot print and a plain white background.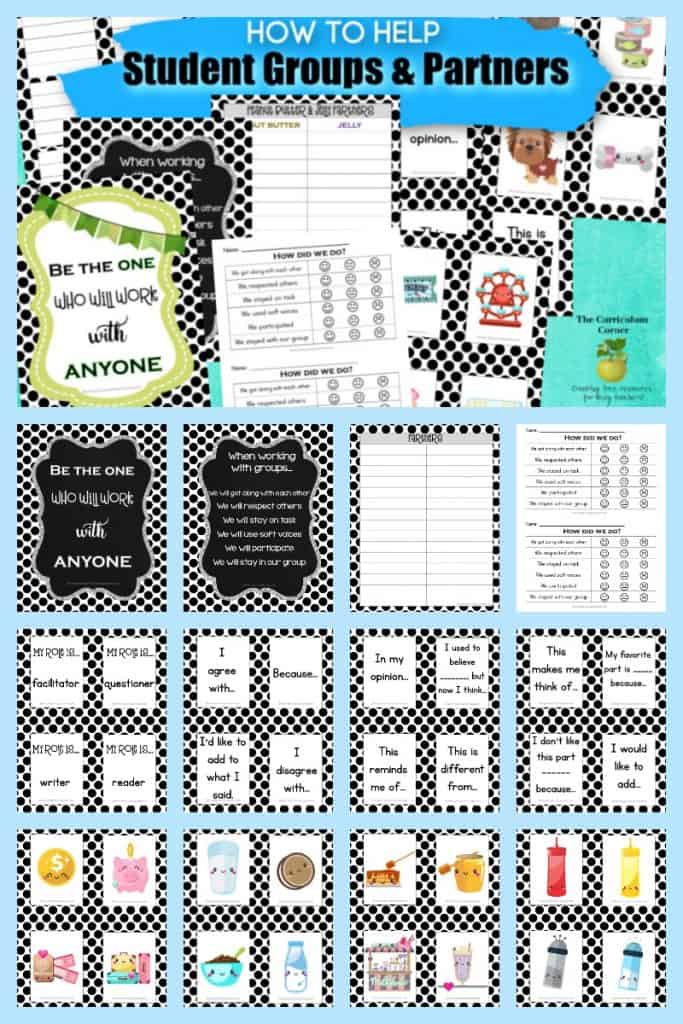 How to Help Students Groups & Partner Resources
Be the One Who Will Work with Anyone poster
Group expectations anchor chart
An assortment of partner posters – print and laminate then use a dry erase marker to list your partners.
Group posters – print and laminate then use a dry erase marker to list your groups
Partner & group evaluation exit tickets
Group role cards
Discussion starters – not all will fit all classrooms or all discussions. Pick the cards that work for you.
Partner Up Cards – for a fun twist when grouping partners, hand out these cards. Students will find their match. You will find fun couples like a dog and a bone along with a coin and a piggy bank.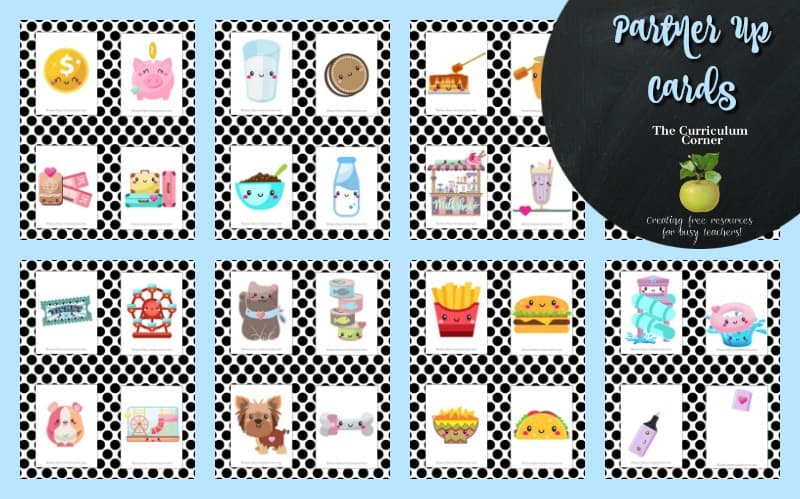 You can download these free resources here:
Partner Resources
As always, these are meant to be free resources for teachers. You may copy and use in your own classroom. You may not sell or modify and sell. Please help us keep our resources free for all!
If you like the black and white polka dots found in this set, take a look at these:
Thank you to TheHappyGraphics for the very cute clip art we used when creating our partner cards. You will also find a blank template so you can write in your own.