These sight word cards have a trendy black and white polka dot theme and will be a perfect addition to help your readers learn their Fry words.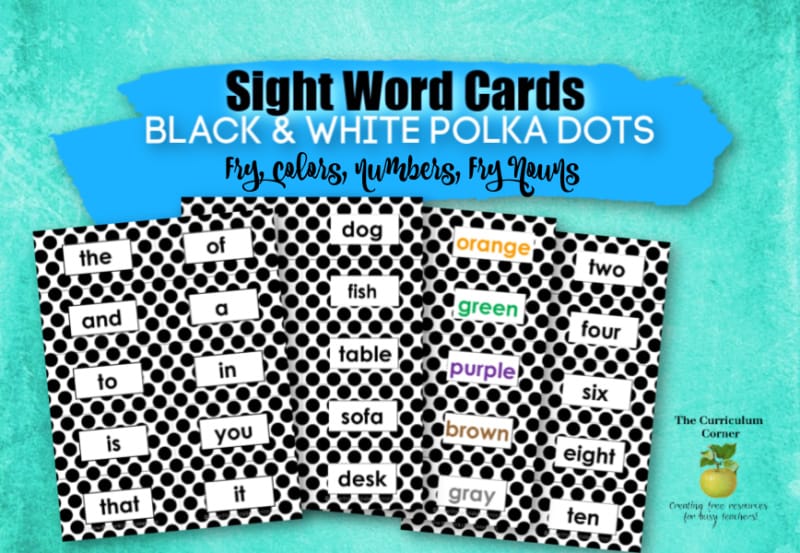 This is another free resource for teachers from The Curriculum Corner.
Use these sight word cards to help your students work on mastering Fry words and other sight words.
These cards have been designed with a trendy black and white polka dot theme. You might print on colorful card stock to add a little more color.
To make for easy sorting, you could print each set on its own color.
At the very bottom of this post you will also find links to our coordinating classroom decor set and more Fry word resources.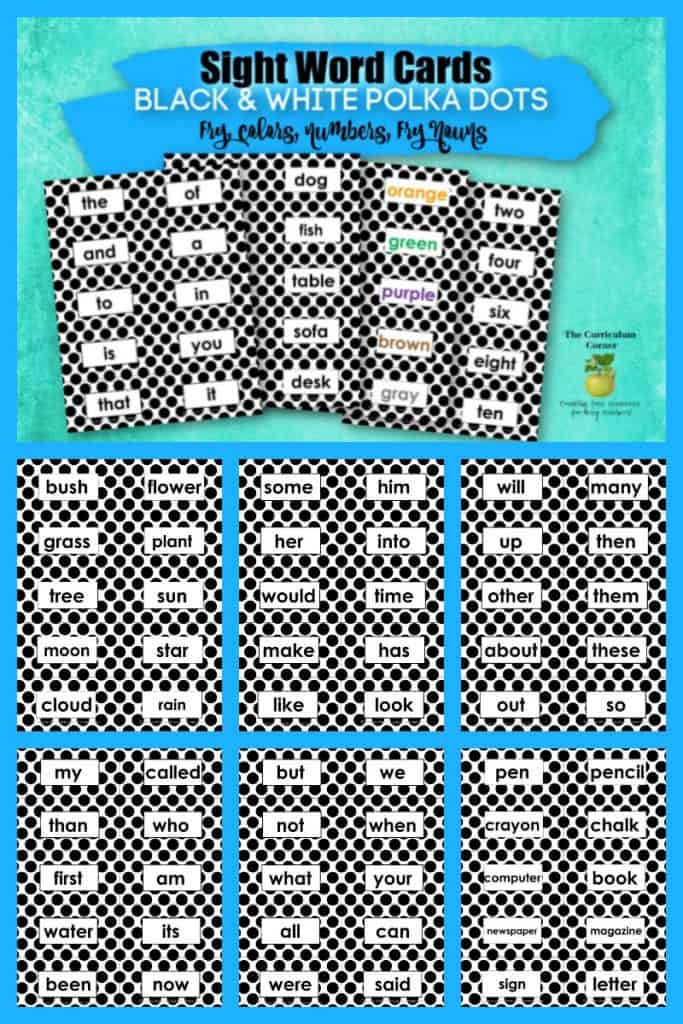 This set of sight word cards contains a range of words.
You will find all 1,000 Fry words.
Also found in the set are the Fry nouns.
Our color words are available in just black and white. You will also find a set in color to assist readers who are just learning.
The number word cards contain numbers 1 through 20. For easy self checking, write the number on the back of each card after printing.
Finally, you can download an editable template. This page has the black and white polka dots but you will be able to include your own words using PowerPoint.
All of the black & white polka dot sight word cards including the Fry words are here:

You might also be interested in our classroom decor set in a matching theme: Black & White Polka Dots Decor
Looking for additional Fry Word resources? Start here: Fry Word Collection.