We have created a free collection of monthly journals for your classroom use during morning welcome or other points in your day.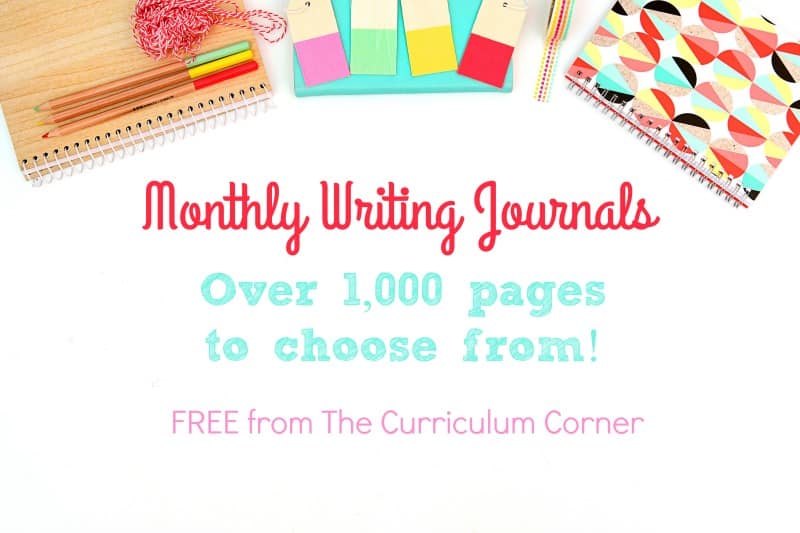 These monthly journals are great free resources for teachers.
Below you will find links to each of our free, monthly journals.
These journals have been created to highlight the important events during each month.
While seasonal themes are included, we have provided a wide range of pages to choose from. If you school does not celebrate holidays, you will easily be able to find enough pages to fit your classroom.
Along with important days, we have also included a selection of fun national days. These include days such as invent your own ice cream flavor day.
There are pages with important dates in history and pages with birth dates of famous people.
The large assortment will help you find a journal perfect for each student. Another option is to provide an assortment of pages and allow your students to create their own journals.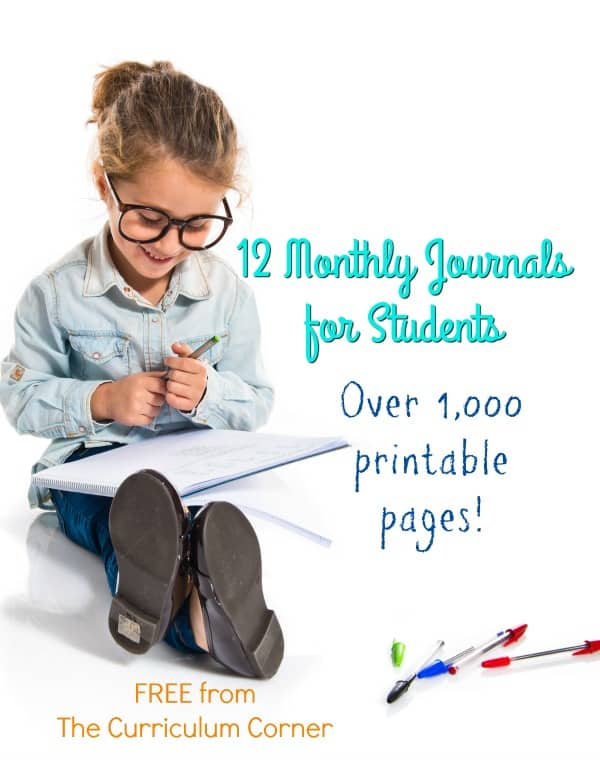 These journals can be stapled and made into a monthly creation.
You could also choose to provide students with a binder and tabs. Students can have each month within this binder. This would make a great keepsake at the end of the year!
To access each journal, simply click on the image for each month below. When you click on the month, you will be taken to the post that contains the free download for each journal.
We have also created a free set of fun pages you might choose to add to your journals.
This set of 20 pages has an assortment of coloring and activity pages. The coloring pages have space at the bottom so you can choose to ask students to add words after they color.
You can download these pages here: Fun Journal Pages
Be sure to bookmark this page so you can find it each month!
Not sure how to bookmark, you will find our free tutorial here:
Download the monthly journals below: