Download this free printable feelings journal PDF to help your children practice sharing and examining their feelings.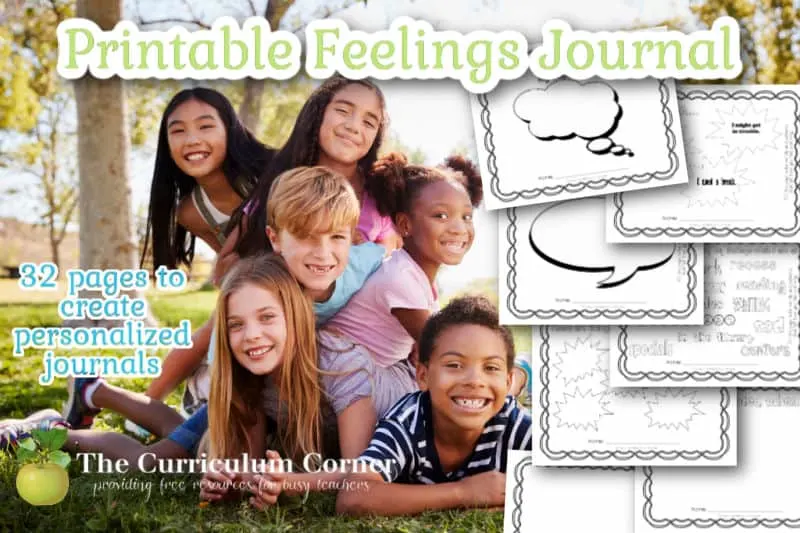 This is another free resource for teachers and families from The Curriculum Corner.
You can download this free printable feelings journal to create a booklet for your students to use in the classroom or at home. Add it to your Social Emotional Learning resources in your classroom.
This SEL PDF download contains 32 pages that you can use to create personalized journals for your students.
In creating these pages, we wanted to find a way for children to express their feelings when they needed a place to share.
Not all children are open to talking in person. These journals might help you create an alternative for those students who prefer to write or draw.
It is important to make sure these journals are a good fit for your students.
Children who shut down during drawing or writing might not enjoy this as a way to process their feelings.
For those children, you might offer a journal as an option but not force it.
Be sure to match the interventions you share with your students with their needs.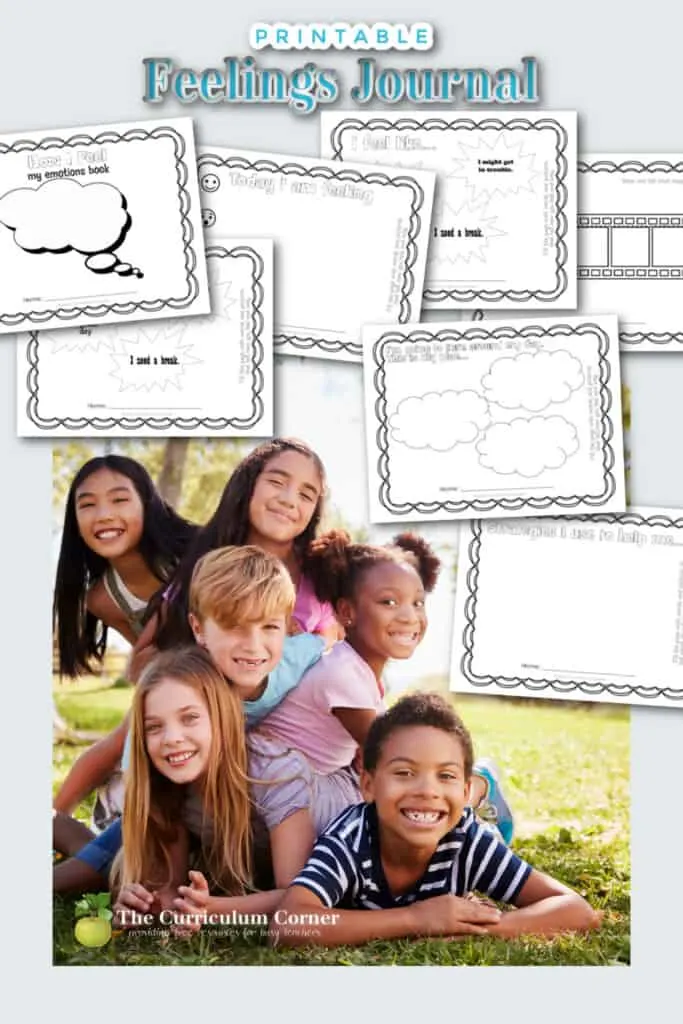 Assembling your printable feelings journal
You can plan out student journals yourself or print multiple copies of each page.
Then, let children choose the pages that they think are best for them.
This allows them to have some choice in creating their journals – our hope is that this results in students who are working to grow through completing these journals.
Children might add multiple of the "Today I am feeling" pages so that they can share their feelings on multiple days.
You can staple your books on the ends. Or, place in a skinny binder so it is easy to add pages as needed.
You can download this free printable journal here:
---
Looking for other resources to add to your classroom? You might like these freebies we have created:
As with all of our resources, The Curriculum Corner creates these for free classroom use. Our products may not be sold. You may print and copy for your personal classroom use. These are also great for home school families!
You may not modify and resell in any form. Please let us know if you have any questions.