Download this collection of free printable hundreds charts and printable 120 charts for your math toolkits.
Be sure to add these free printable hundreds charts and printable 120 charts to your classroom math tools.
This collection will provide you with a variety of formats so you can offer your students tools that are just right for them. This set also includes a blank hundreds chart and a blank 120 chart.
This is another free resource for teachers and homeschool families from The Curriculum Corner.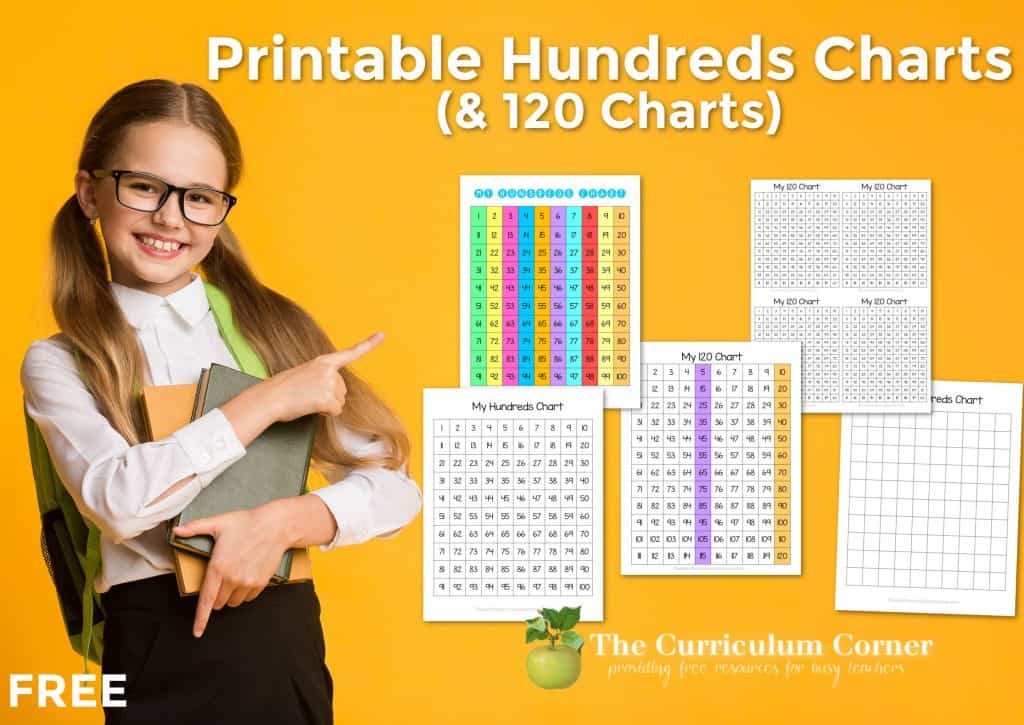 Free tools for your math workshop!
Download these free printable hundreds charts and 120 charts as student tools for your math workshop.
As teachers are looking to create their own math workshop toolkits, we know having choices available can be very helpful. Easy and quick access is also beneficial!
While you can find hundreds charts within some of our other resources on our site, we wanted to create one download that will give you options.
We hope these help your students as they work to develop number sense skills.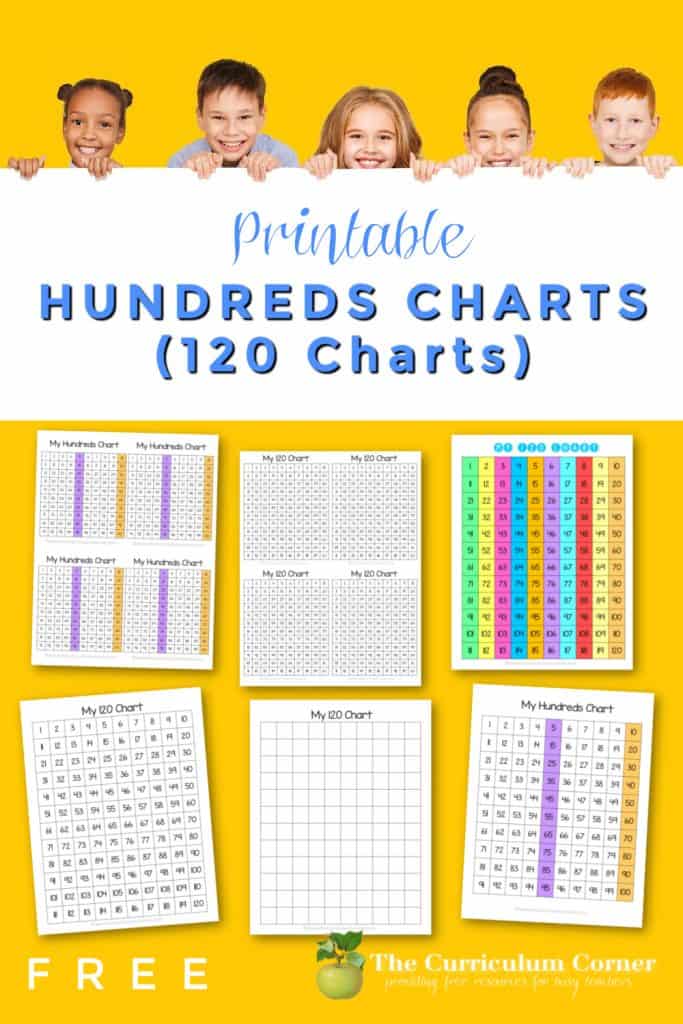 Our Collection of Printable Hundreds Charts
This set contains both hundreds charts and 120 charts.
Along with full size versions, you will find pages containing four charts on one page.
There are all black and white versions and options with columns in color. One set have the 5s and the 10s columns highlighted.
Finally, we have included a blank hundreds chart along with a blank 120 chart. These can be used for written practice of numbers.
On the blank charts, you might choose to have students complete the whole page. Or, you can have students practice counting by 2s, 5s or 10s.
Not only are number charts helpful for students learning to count, they can also be a useful tool when children are working on other math skills such as adding and subtracting.
I also liked to leave laminated hundreds or 120 charts at math centers so students had them whenever they were needed.
You can download this free math tools set here:
Looking for other math tools to add to your collection? Try these:
As with all of our resources, The Curriculum Corner creates these for free classroom use. Our products may not be sold. You may print and copy for your personal classroom use. These are also great for home school families!
You may not modify and resell in any form. Please let us know if you have any questions.