This free punctuation unit of study is designed to help you weave a punctuation focus into your writing workshop.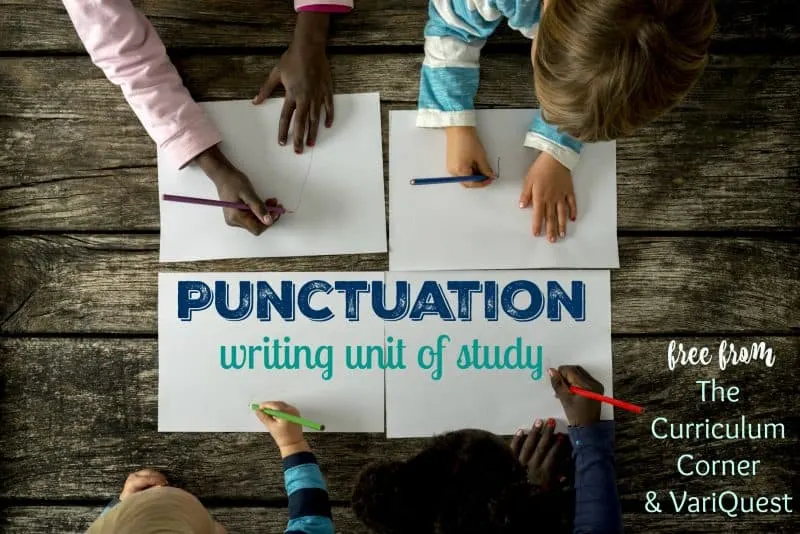 We teamed up with VariQuest to bring you our newest writing unit of study.
This unit is designed to help you teach punctuation in a writers' workshop setting.
Follow the link at the bottom of this post to access the ebook via VariQuest's website. It is a great, free ebook full of mini-lessons, anchor charts, graphic organizers and more!
We have previously shared a unit of study to help teach punctuation through writing but as we looked back on it, we felt like there were many gaps.
We also felt that the lessons were not clearly laid out.
In creating this new unit, our goal was to find new ways to address punctuation in the workshop setting.
Our hope is that you find the materials we are sharing helpful.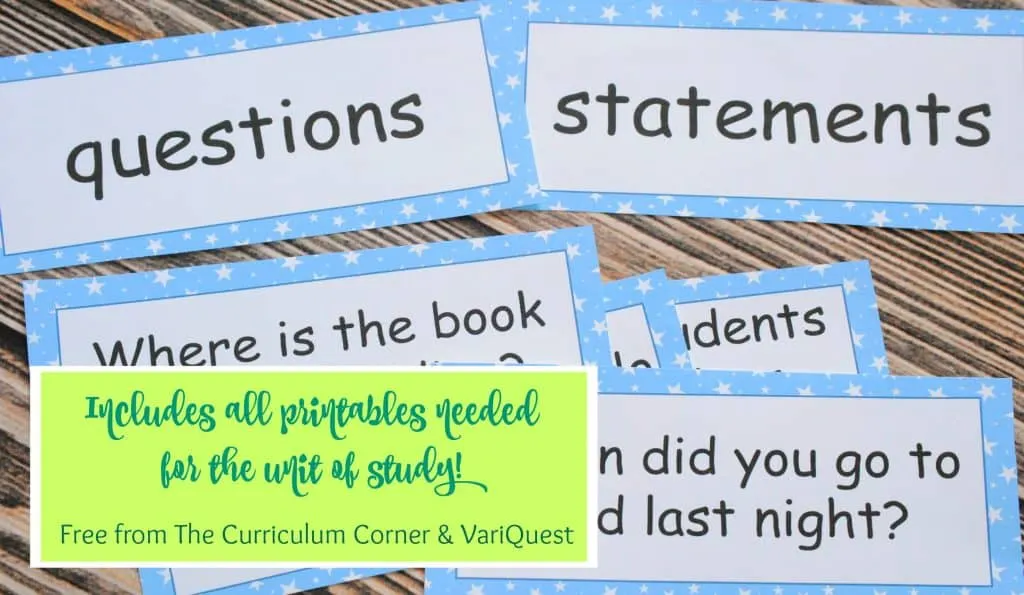 As with our other units of study, we began with immersion and have worked to include all of the necessary materials such as anchor charts and other printables that will be needed. There are 13 complete mini-lessons within this unit of study.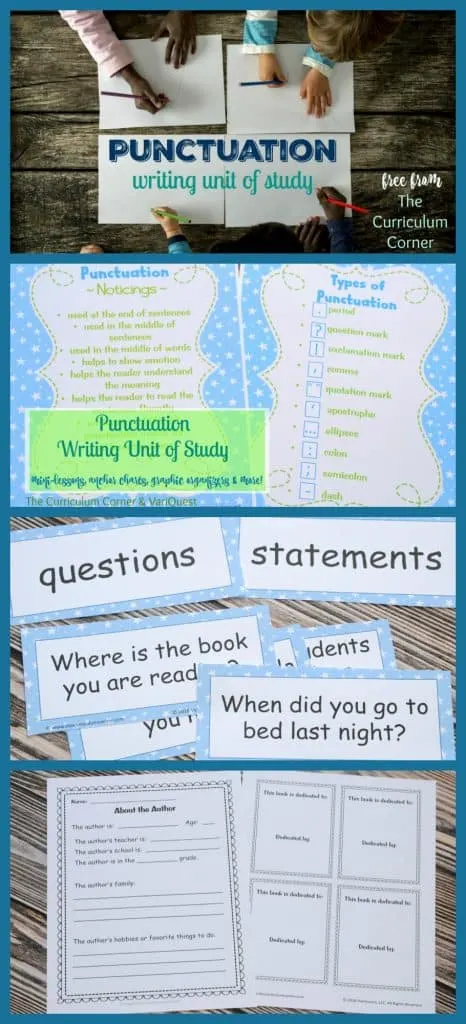 If you are new to a workshop approach, you will also find a brief description at the beginning of the book.
If you need help launching your writing workshop, take a look at our travel themed unit: Launching Your Writing Workshop.
If you are looking to learn even more about creating your own writing workshop, hop on over to:
Creating a Dynamic Writing Workshop
We have included a few suggestions for great children's book to use within the unit. However, we are always looking for new titles!
Do you have favorites you use when teaching a punctuation unit of study? Please share to help others below.