Students can learn about Pompeii and the eruption of Mount Vesuvius with this informational text set.
Pompeii is a high interest topic for many sixth grade students – use these resources to help students learn more.
This text set includes reading along with a vocabulary activity.
This is another free resource for teachers and homeschool families from The Curriculum Corner.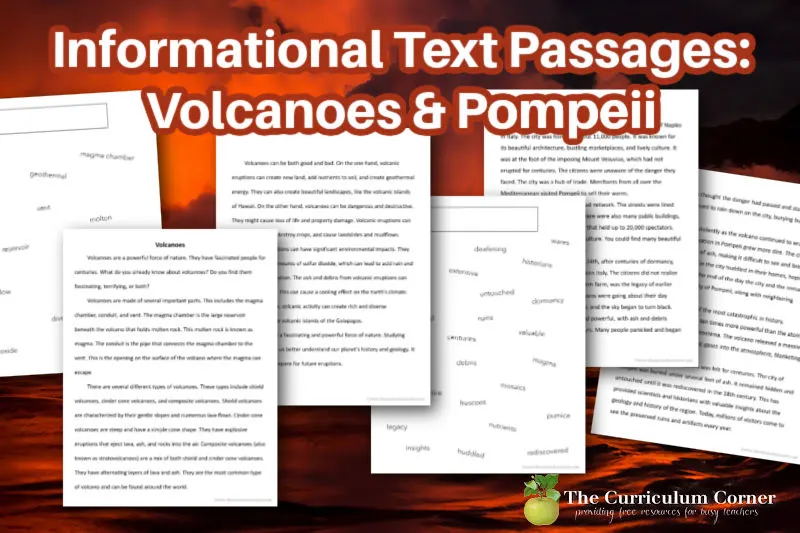 Vocabulary Splash
This first part of this download is called a vocabulary splash.
I first saw the idea on Twitter and started reading to learn more.
I tested the practice in my classroom and couldn't believe how engaging it was for such a simple activity.
To create it, I randomly placed the most important words from the reading on the page.
For this set, the first page includes words about the volcano passage. The second page focuses on Pompeii.
Students were given just the vocabulary page before we introduced the topic.
In class, we simply talked about the words. Students did not use any technology for this activity. If we were stuck, I would look up a word and display it on our screen.
It is so easy for students to ask Siri for a definition and copy it down – I find that they often don't take the time to think about if they understand what they are writing.
Without iPads, the students were more involved in the process. As we discussed the words, I encouraged them to draw small sketches and add words to show the meaning of the words.
When finished, I asked students to identify the topic. For the volcano page, the answer came easily. The page on Pompeii took more work as this was a new topic to them.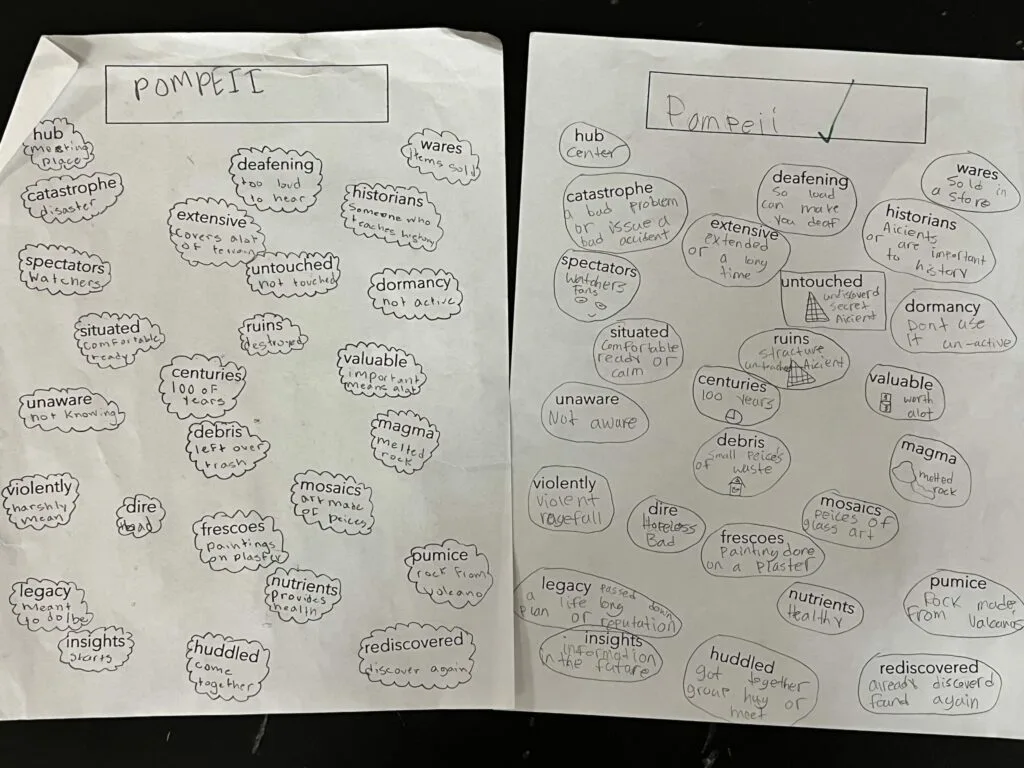 Reading about volcanoes and Pompeii
When reading the passages, I had students first read independently. We then went through and talked about what they read so that I knew they understood.
We have been reading about the benefits of doodling so I encouraged them to doodle as they read – making small sketches that went with the reading to help them remember what they read. One of rules on doodling is that it must match the reading.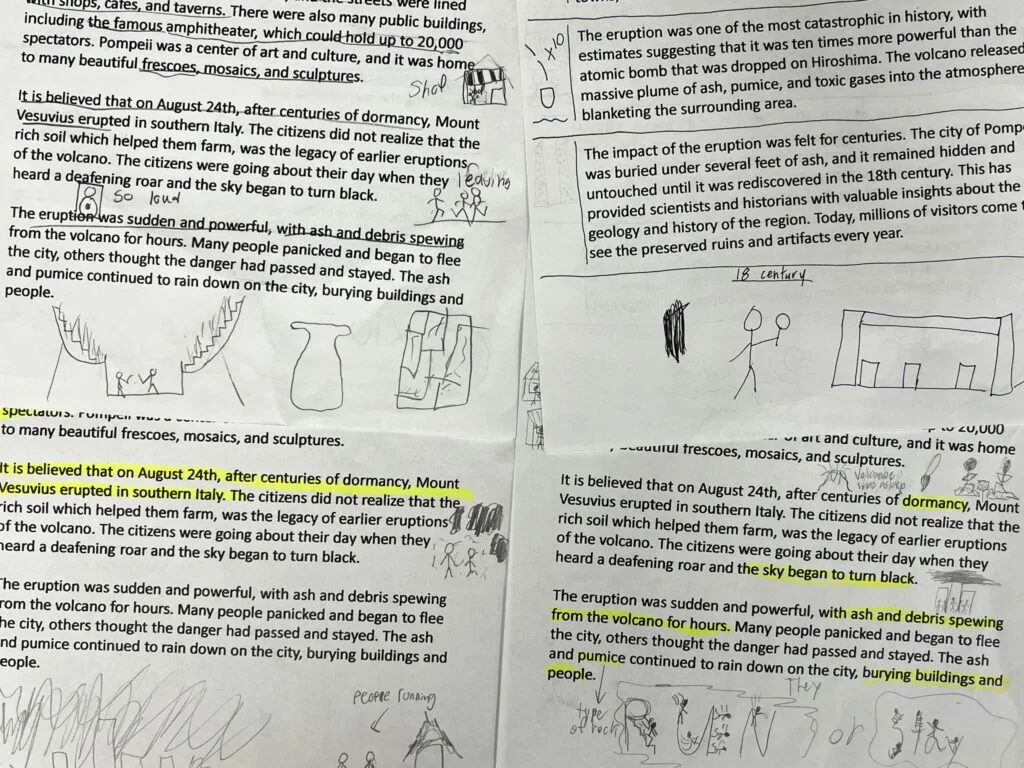 Take a look at what my students created! Again, this was an engaging activity. Afterwards, I felt like students understood the reading and if this was material they had to remember for a quiz, they would have done well.
You can download this free resource by clicking on the green apples below:

As with all of our resources, The Curriculum Corner creates these for free classroom use. Our products may not be sold. You may print and copy for your personal classroom use. These are also great for home school families!
You may not modify and resell in any form. Please let us know if you have any questions.