Add one of these classroom door supply signs to your classroom entry to remind students of supplies to bring.
These classroom door supply signs are a great way to help you organize your mornings.
This is another free resource for teachers from The Curriculum Corner.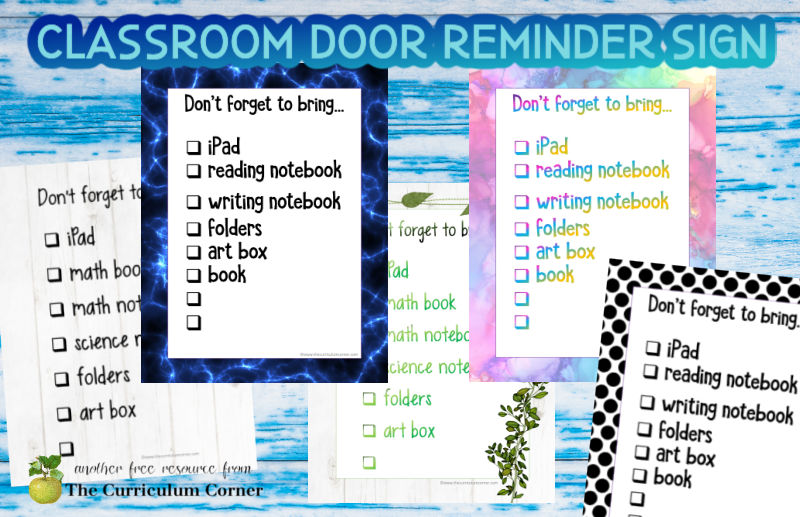 About these signs
Needing a way to help your students remember to bring the correct supplies? Me, too!
Everyday students come in, I remind them what to bring at the door and we later find out many things were forgotten.
To help with this, I created a sign to display on my board.
My hope is that I am now putting the responsibility on my students.
I needed the watercolor rainbow sign to match my room but I've created a few other designs to help you find one that will fit your classroom.
I hope these help a little bit with helping your students get organized!
I am sharing the file as a PowerPoint so you will be able to edit to fit your needs.
The following free fonts can be downloaded so you can display the wording correctly: KG She Persisted and KG Sweet N Sassy.
You can download this free file by clicking on the apples below: