This free collection of 30 editable exit tickets is designed to be easily used across a variety of subjects.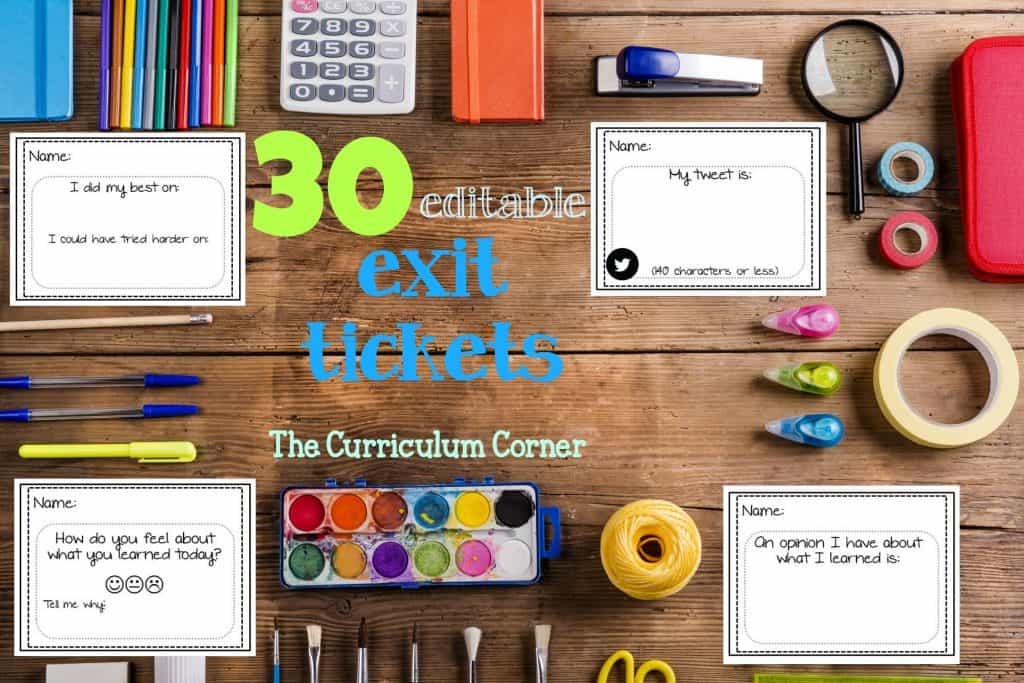 We LOVE the idea of using exit tickets as a way to assess student learning.
We've created a collection of tickets that will hopefully meet your classroom needs.
This assortment can be used across your curriculum for reading, writing, math or other areas.
This set is editable to make it easy for you to preprogram.  Or, simply leave blank and write the task on the board.
For some lessons, you may allow students to choose from a collection of possibilities.  For other lessons, you may choose the one that you would like completed.
Because many teachers like to create a display of exit tickets, we have included a Twitter and Facebook version without a spot for a name.  Instead, we suggest having students write their names on the back.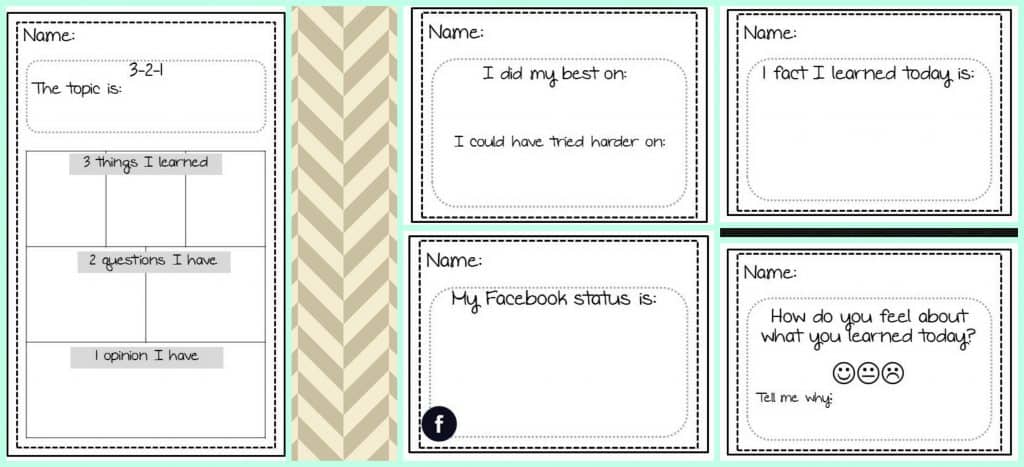 You might choose to use these tickets for open ended questions or give students a specific task to complete that goes with the lesson.  For example, after a math lesson on prime numbers, have students use the 4 box form to write 4 prime numbers.
Along with responses addressing facts learned, we have also included a variety of tickets to address opinions about lessons, sharing when help is needed and more.
Our goal was to create a collection that will meet the needs of a variety of classrooms.
You can download this free collection of editable exit tickets here:
If you feel that we failed to include tickets that would be helpful, please let us know.
If you have creative ideas on using any of our tickets, please share below.  We would love to know how the materials are being used in order to help other teachers.
These are created for personal classroom use.  They can be copied for the classroom or school use.  They MAY NOT be resold or altered and sold.  We have created these to help provide busy teachers with free resources, not for others to sell.
Please feel free to link back to this post from your blog, please do not link directly to the PowerPoint or PDF files.  If you have any questions, please let us know.