This free focus on close reading resource helps you teach students about text structures found in informational text.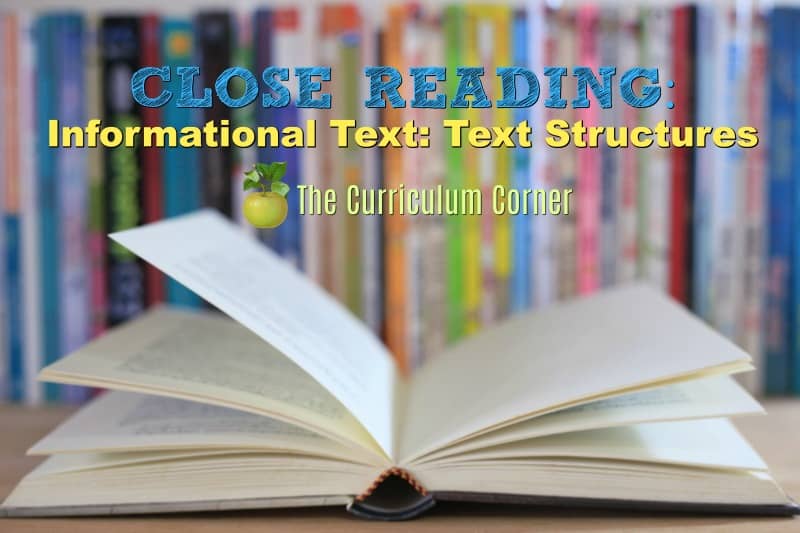 This is a part of our series on Close Reading.  If you are looking for additional free resources, please visit our Complete Close Reading Collection.
You will find the download link for the files described below at the bottom of this post. Simply click and download the PDF. As always, all of our resources are available free for classroom use. You may not resell or manipulate our items and then resell. We are happy to have you link back to this post but please do not link back to the PDF as this is a violation of our privacy policy. Have questions? Just ask!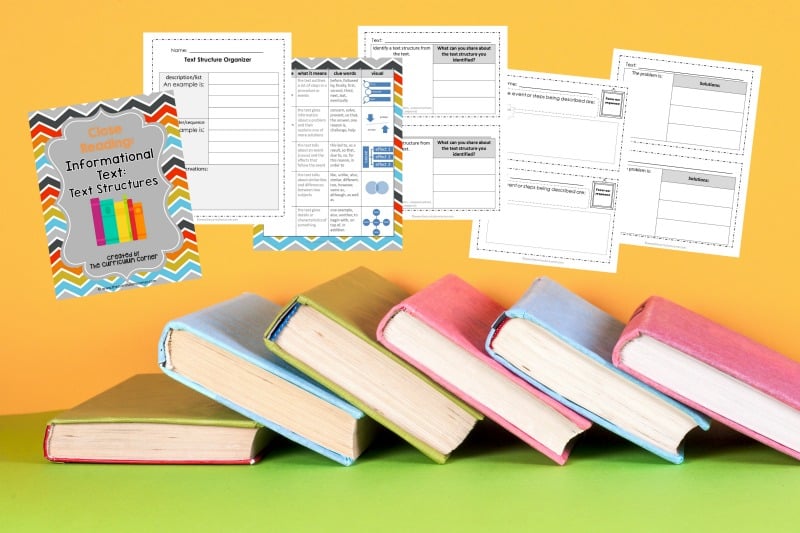 Text structure is the way an author has chosen to organize the information being shared.
The five text structures for informational text are:
problem/solution
cause & effect
compare/contrast
description/list
time order/ sequence
Anchor Chart Includes a brief description of each text structure.
Bookmarks These are a smaller version of the anchor chart.  These can be helpful for students to use as they are learning to differentiate between each text structure.
Text Structure Organizer  This organizer contains two pages.  Students find an informational text written using the given text structure.  They record the title in the gray box and then share their thinking in the right column.  There is additional space at the bottom for other observations.
You can download the complete collection of free resources focused on informational text structures here
Assorted Graphic Organizers  There is a large collection of graphic organizers to fit each of the text structures.  These can be used as quick checks, exit tickets or inserts for notebooks.