This download will help you focus on Amanda Gorman in your classroom.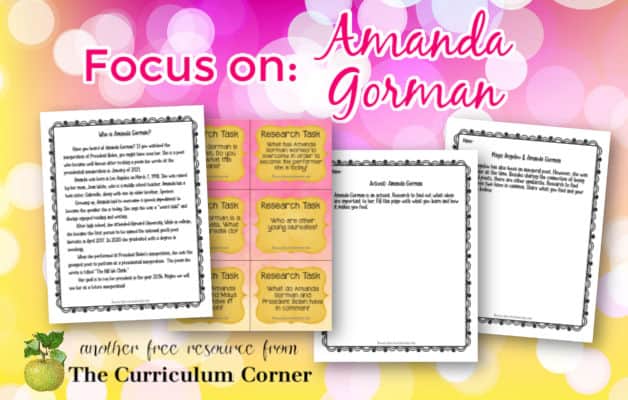 This is another free resource for your classroom from The Curriculum Corner.
You can help your children learn about Amanda Gorman using this free resource.
Wow! If you watched the inauguration of President Biden, then you saw the very talented Amanda Gorman.
As I was watching her recite her poem, I just kept thinking about the inspiration she could provide for young writers in the classroom.
She is young and trendy which I know doesn't relate to the quality of her writing but tweens and teens could be drawn into her look and then become hooked on poetry.
As I began reading about her, I realized she would be the perfect mentor author in a classroom. So often the mentor authors we use might be very talented, but our students might not believe they could ever become this person.
At such a young age, I believe that children could watch Amanda Gorman and see what they can accomplish.
I imagine that the information available about Amanda Gorman's childhood will grow. For now, I have used what is available to create these resources.
I know as a teacher, it is so important to take advantage of that teaching moment when it occurs. Right now is when your children have become interested so it is best to share what is known to help them grow as authors.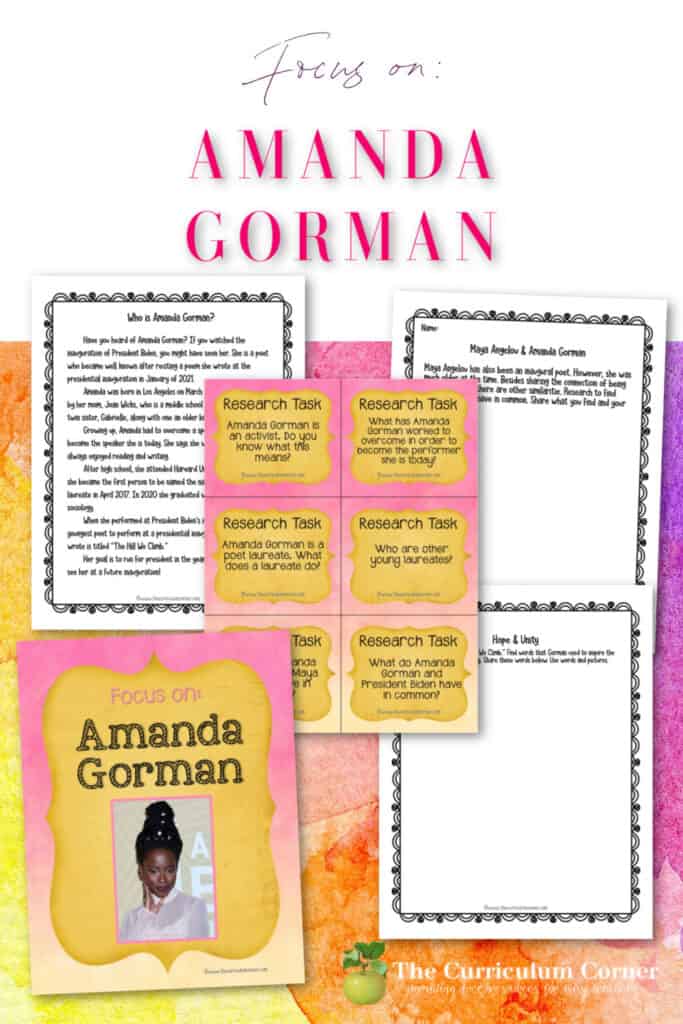 Ideas for helping students explore Amanda Gorman
Along with the resources you can download, I am sharing a few ideas that I have brainstormed. If you have any ideas that you think would motivate your young poets, please share below!
To grab the attention of your poets, begin by sharing Amanda's reading of "The Hill We Climb" at the presidential inauguration.
You can find this presentation here:
The Hill We Climb by Amanda Gorman
I love the idea of printing off a copy of this poem for students to study. (I will add a link when one becomes available online.)
Give students the opportunity to simply sit and study the words. There is much for them to find and discuss. Let them take notes, highlight and share what they notice.
Amanda's goal was to inspire hope and unity. Students can study the poem she wrote to find examples of this message in her writing.
It feels like so much of this study can be student-led.
While I have included a biography of Amanda Gorman in the download, your students can be encouraged to explore more. There is a great deal that they can research to learn about her focus on activism.
Along with learning about Amanda's life, you can encourage children to explore other poets. Have your class research to learn about other inaugural poets. (Others are Robert Frost, Maya Angelou and Miller Williams.) Maybe this study could springboard into a study of other poets.
You can take a look at what I have created:
If learning and reading about Amanda Gorman encourages your students to become activists, this resource might also be helpful to you: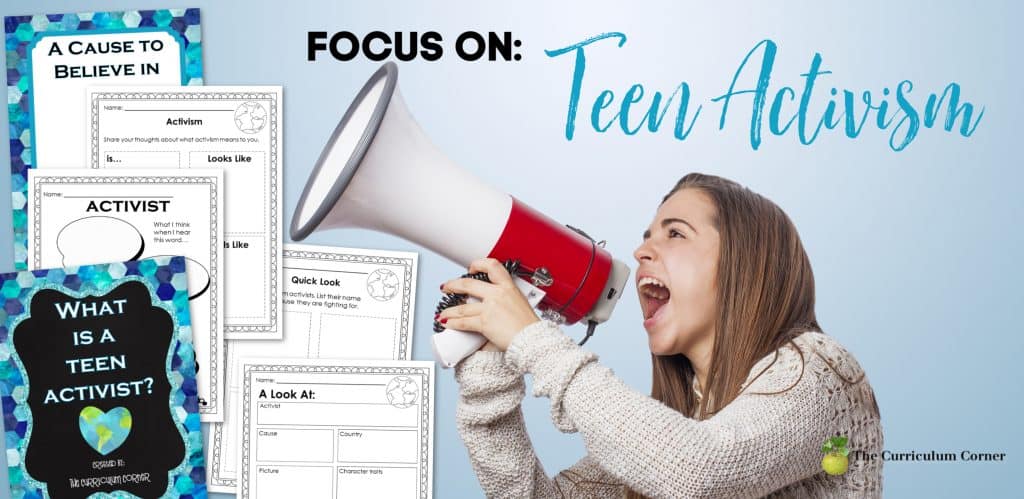 As with all of our resources, The Curriculum Corner creates these for free classroom use. Our products may not be sold. You may print and copy for your personal classroom use. These are also great for home school families!
You may not modify and resell in any form. Please let us know if you have any questions.