These informational text graphic organizers have been created to meet reading standards for 4th, 5th and 6th grades.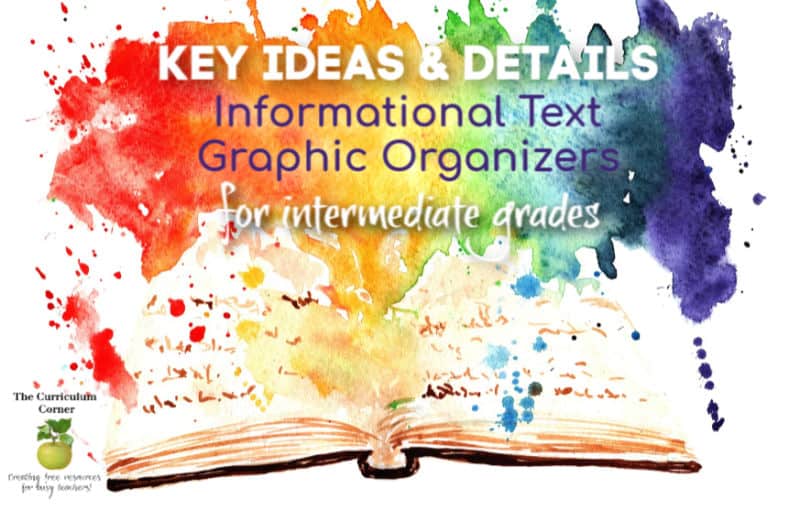 This is another free resource for teachers from The Curriculum Corner.
This huge collection of 32 graphic organizers is designed to address most of the intermediate informational text standards addressing key ideas & details, craft & structure and integration of knowledge & ideas.
These will be a perfect addition to your reading workshop!
You can download the complete collection of 32 informational text graphic organizers by clicking on the bold title below in this post.
Because this collection contains resources for fourth through sixth grade students, it will also make differentiating easier if you are looking to find similar organizers at different levels.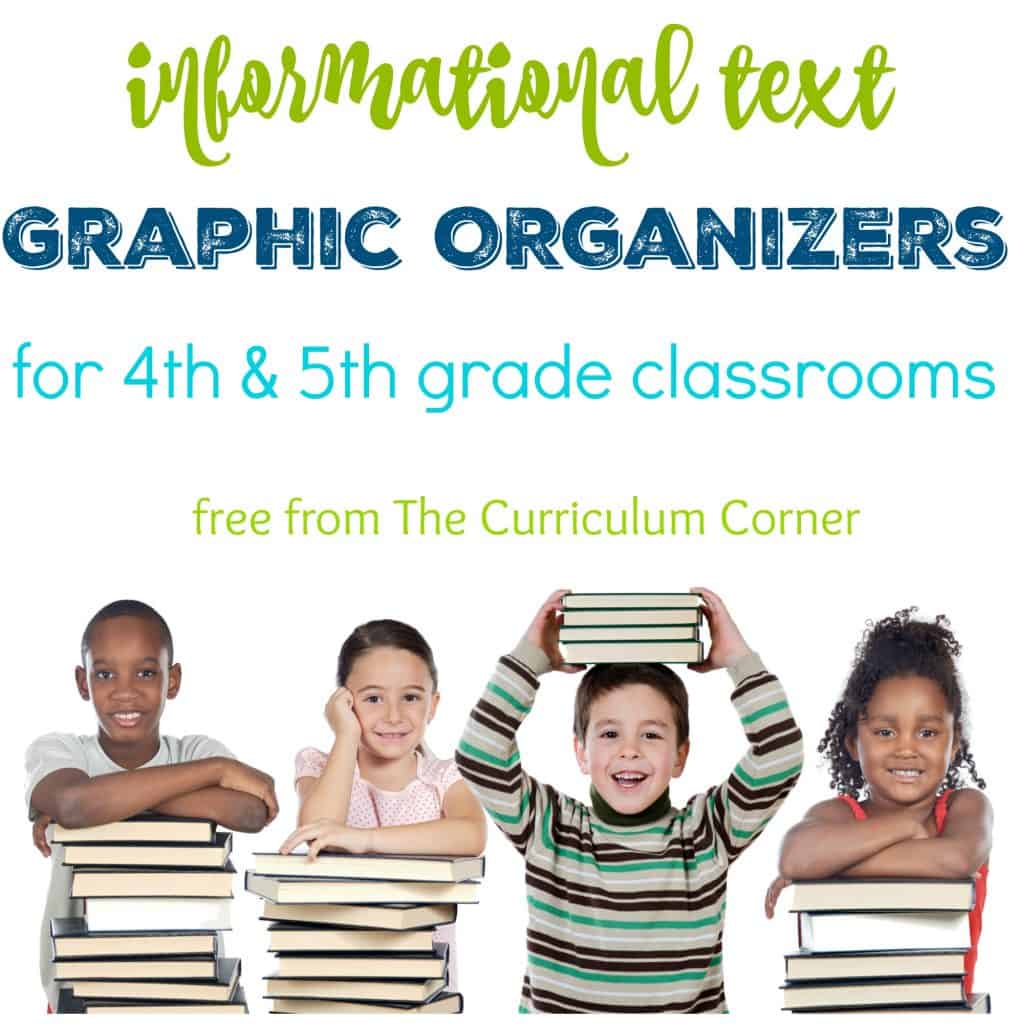 How to Use These Graphic Organizers
For most students, we suggest modeling each graphic organizer before students are asked to complete one independently. This can make for a meaningful mini-lesson.
Model completing the organizer with the help of your students. Showing students how you think through the process of completing an organizer can help them be successful in the future when completing their own.
It is a valuable lesson because as you complete the organizer, you are sharing your thinking. This then helps them
After completing an organizer as a class, be sure to display the sample so students can use it as a resource when needed.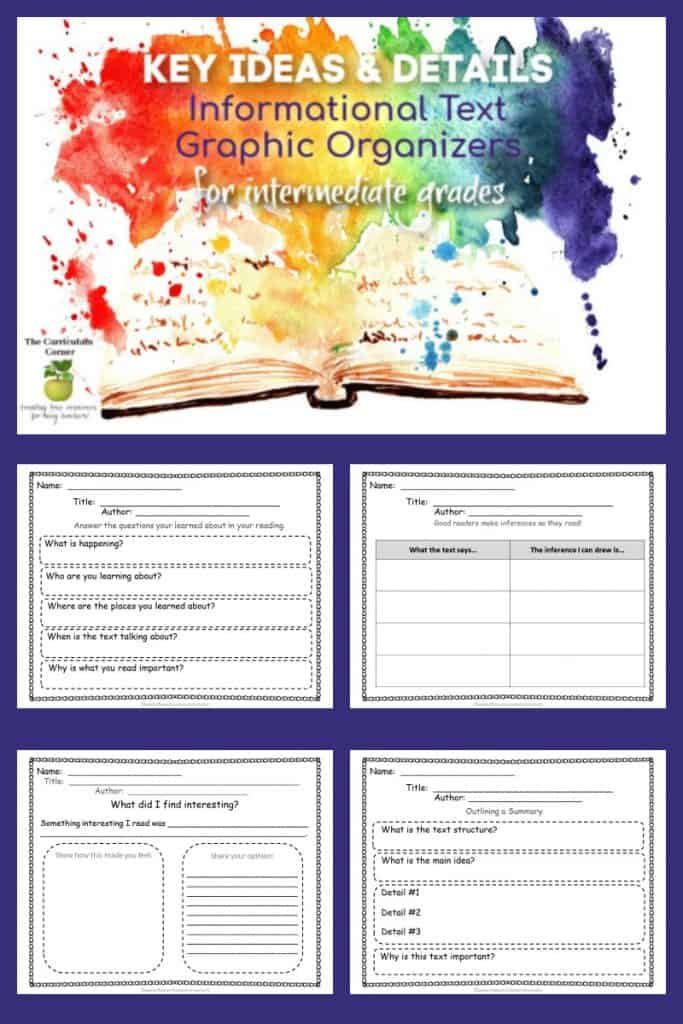 An option for independent reading time is to create a storage spot for organizers students have been taught to use.
Once or twice during the week, students are asked to choose an organizer that fits their current independent reading selection and complete the organizer.
This option gives students choice and encourages some independence.
You can download this collection of informational text graphic organizers here:

New to reading workshop and not sure where to start?
Looking to implement Close Reading? Try here: Close Reading Collection
As always, this collection is created for classroom use.
They are intended to be free and are not to be modified and resold.
Please help us keep our resources free by sharing this post with your colleagues!