These free literature graphic organizers have been created by The Curriculum Corner and are designed to meet 4th and 5th grade standards.
This collection of 40 free literature graphic organizers is designed to meet standards addressing key ideas in literature for fourth and fifth grade students.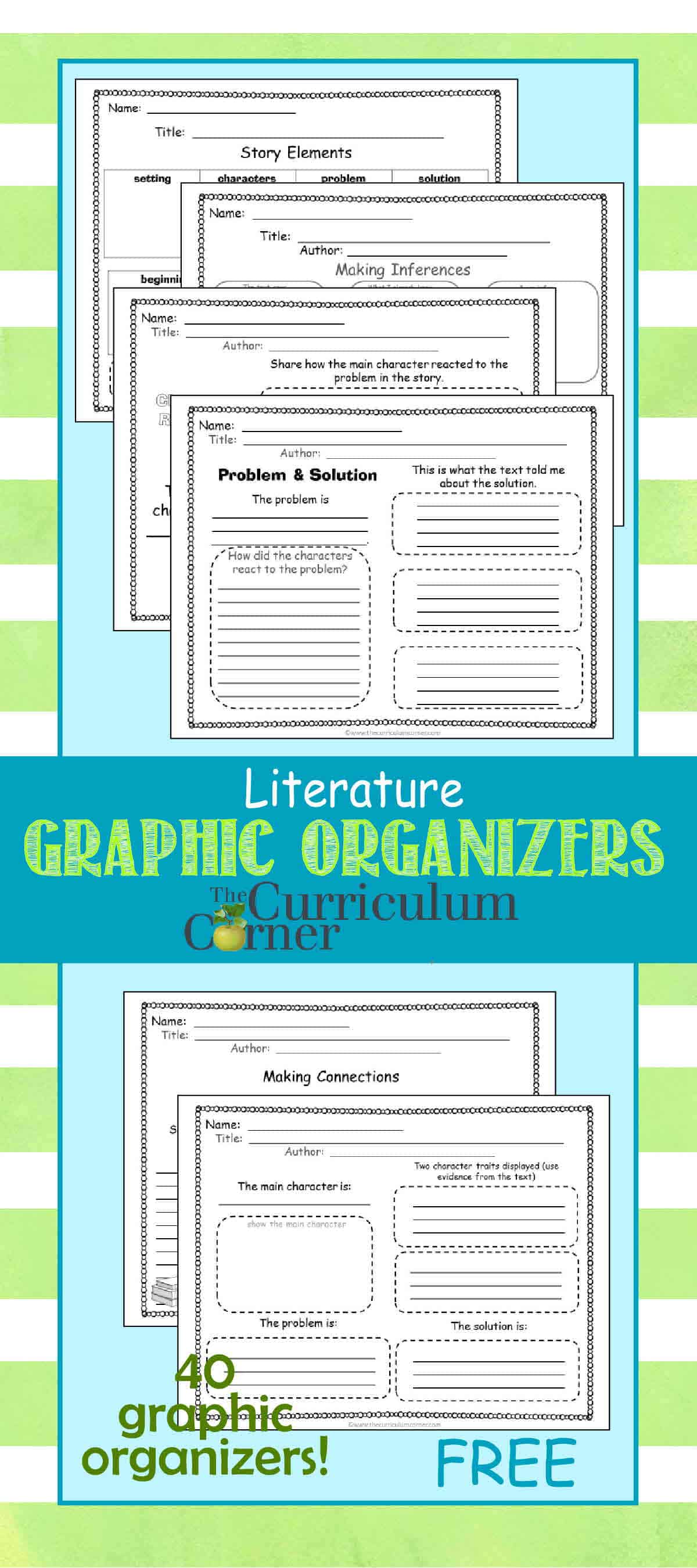 Using 4th and 5th grade literature standards as a guide, we have created a collection of 40 graphic organizers for your classroom.
As always, this is a free collection of resources for your classroom from The Curriculum Corner.
It seems like we have spent a great deal of time searching for the perfect graphic organizer. There is never one that is just right for what you need!
Our hope is that in creating this collection of graphic organizers, we are providing teachers with a large selection of choices to fit your classroom needs.
We always find it helpful to model a graphic organizer before expecting students to complete one independently. The graphic organizer might be used during your mini-lesson. You might also find some organizers to be a good addition to your small group instruciton.
We have created a wide variety to make differentiating in your classroom easier.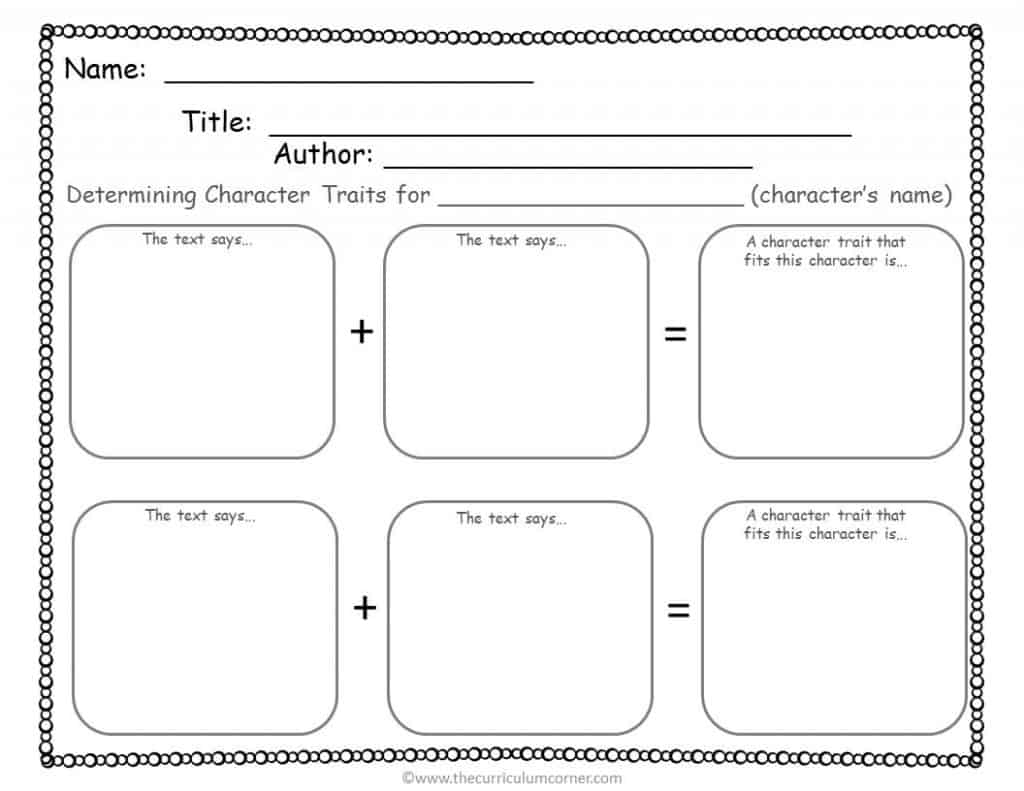 We always suggest helping children understanding the expectations on these graphic organizers by doing a guided lesson filling out an organizer together. Once they have been guided through the process, the organizer can be an option during independent reading.
_____________________________________________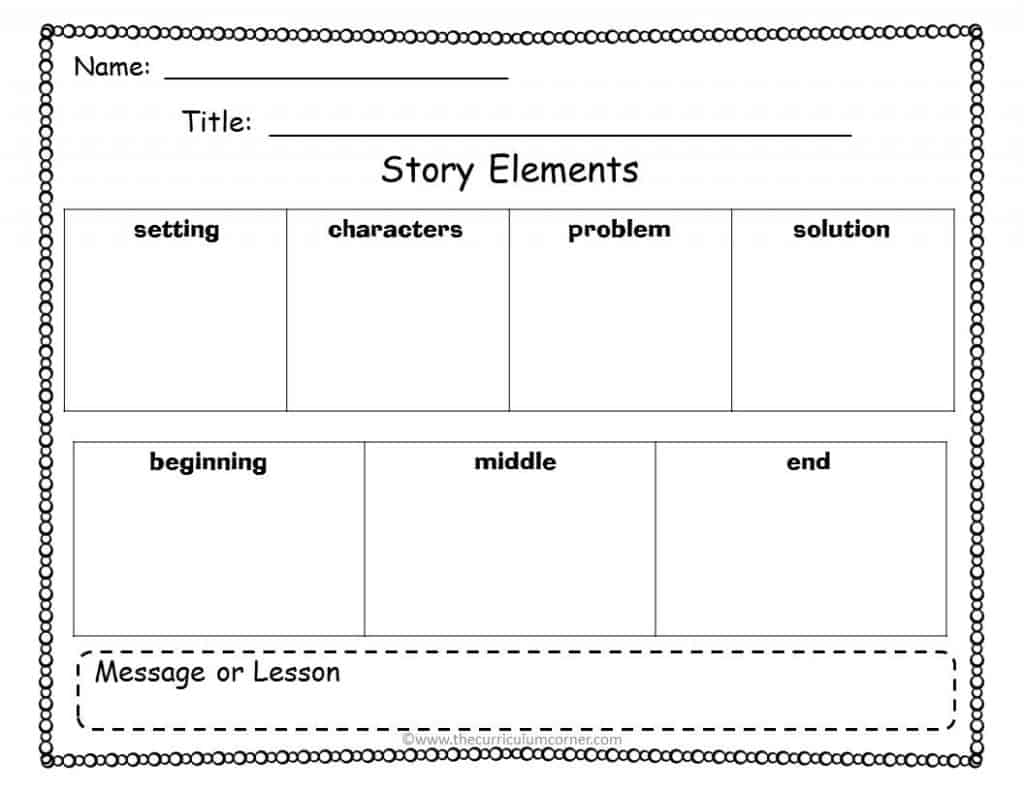 You can download the collection geared towards 4th and 5th grade students here:
Be sure to bookmark this page so you can easily find it!
If you are looking for our tutorial on bookmarking in Chrome, you will find it here: How to Bookmark
________________________________________________________________
If you are looking for additional organizers, we also have a similar collection geared towards 1st – 3rd grades:
Graphic Organizers for Literature for 1st – 3rd Grades.
Additional resources that support the implementation of these graphic organizers in your classroom can be found here: