Start the new year with some new year goal setting and resolution making in your classroom with these free resources.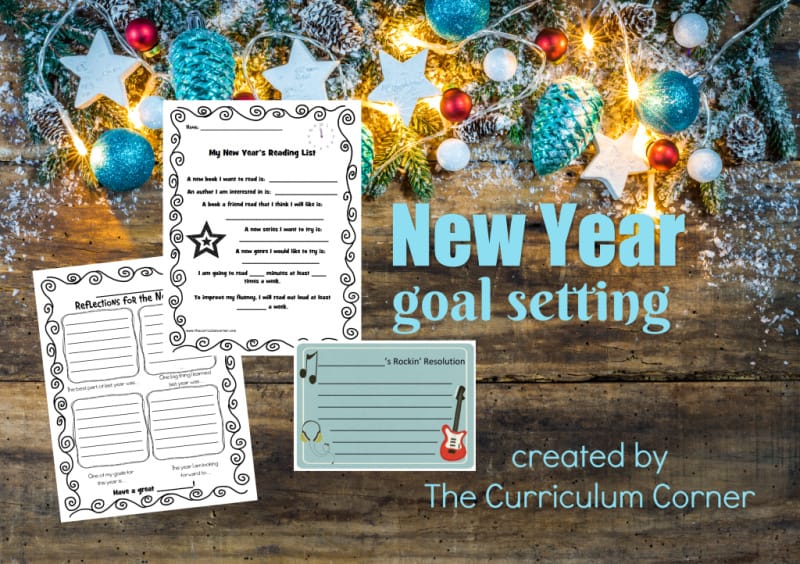 Sometimes it's hard to get students motivated after a long break, we have created these printables to help getting your students started on the right foot.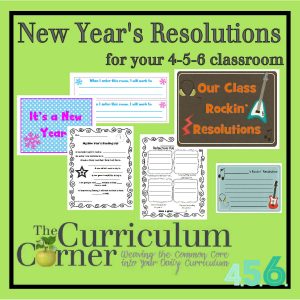 We've tried to add a little twist to the simple resolutions we usually have our kids make in the classroom.
As this is an older collection of resources, each resources is provided in its own download. Click on the bold title to access each file we have provided.
You will find the New Year Goal Setting resources below:
Reflections of Last Year  With this graphic organizer, your students are encouraged to look back at last year and look forward to set goals for the coming year.
Reading Resolutions  Using this graphic organizer, your students will make resolutions about the new books they will be reading in the coming year.
Create a bulletin board for older students using our Rockin' Resolutions signs as the centerpiece.  Students then record their resolutions on the matching slips.
Rockin' Resolutions Sign       Rockin' Resolutions Slips
Have students determine how they will meet their goal and then record it on the following slips.  Post the sign and slips on the door.
Each morning, students have to read their goal to you before entering the classroom.  You might also have students share their goal with a classmate.
You can download these resources here:
It's a New Year Door Sign     It's a New Year Color Slips     It's a New Year Black & White Slips
You might also be interested in our other New Year resources:
New Year Color Key Math (Addition & Subtraction)
New Year Goals (Primary Grades)
New Year Fun (Kindergarten)
How do you begin the new year in your classroom?  We'd love to hear your suggestions below!