If you are looking to develop academic reading vocabulary, this free collection is what you need to get started!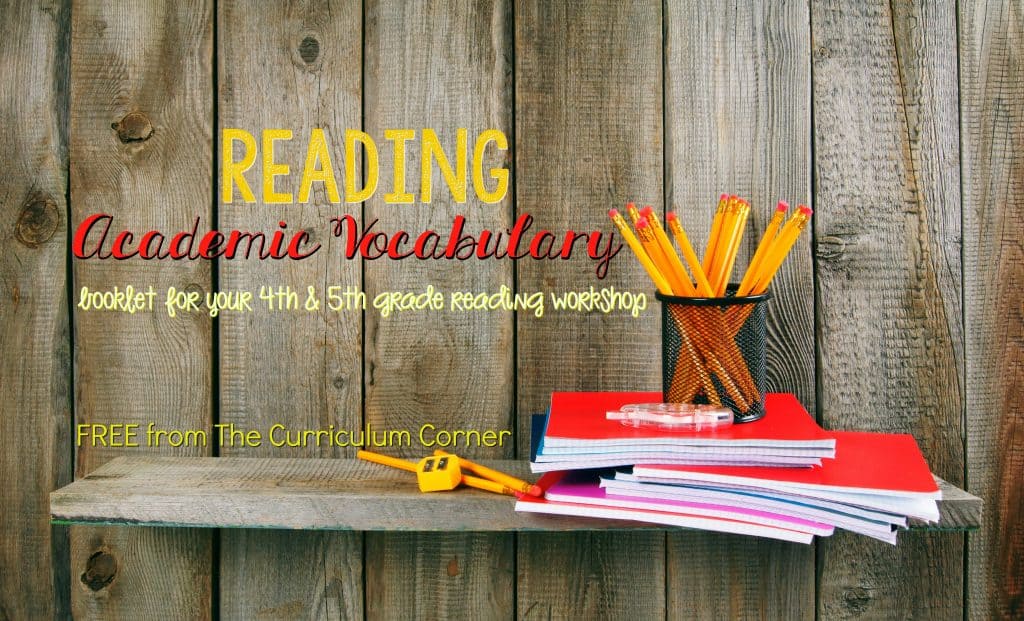 We have created this academic vocabulary booklet to be used in your reading workshop.
Our goal when creating it was to make it fit into either a fourth or fifth grade classroom. We worked through the standards and included common language used in reading workshop. For any words we have failed to include that you might need, we have blank pages you can program with your own words.
You can download this free collection by clicking on the bold red words at the bottom of this post.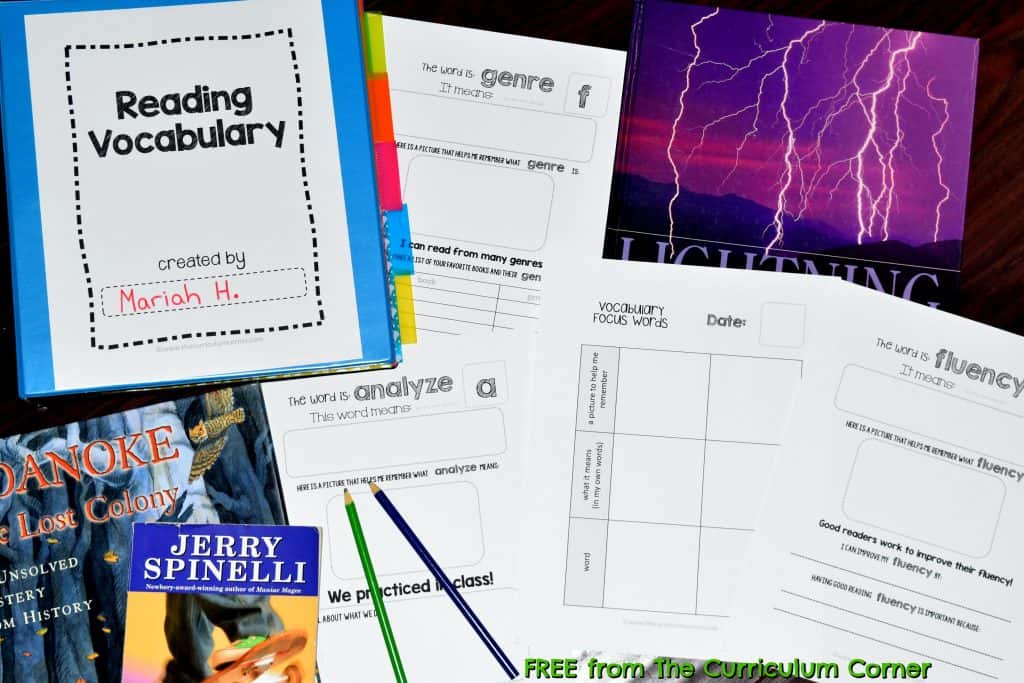 We have included words that will be found in both grade levels. Along with preprogrammed pages, we have supplied you with pages that you can add your own words to.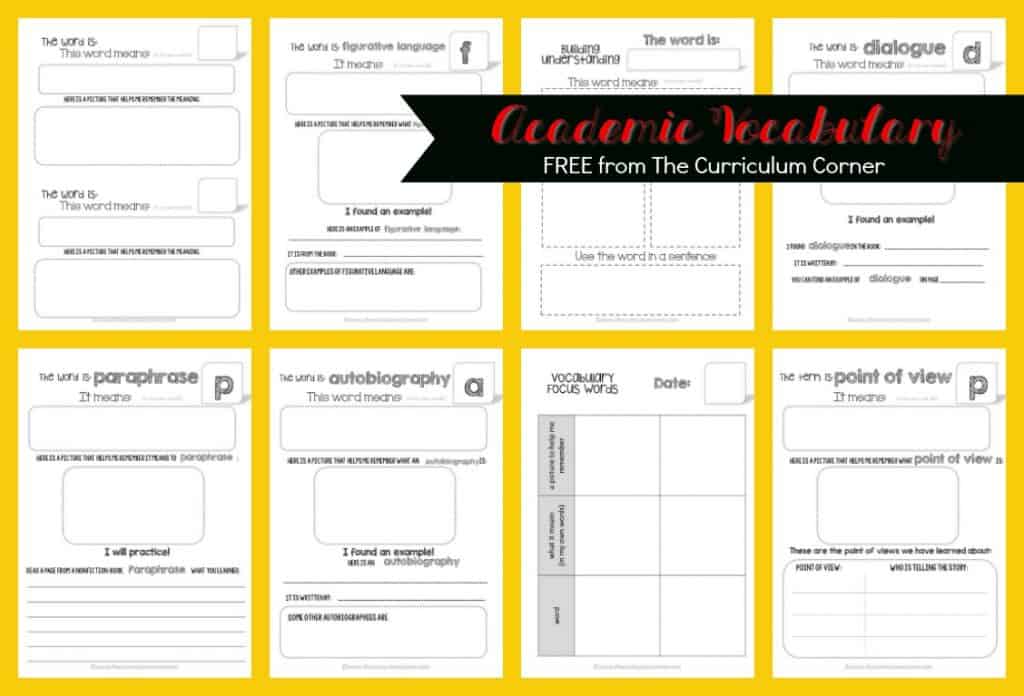 Other options include word maps and pages to be used for a weekly vocabulary list. There are two options for the weekly vocabulary lists – one for teachers who choose to focus on just two words and other options with more spaces for words.
To add motion to our classrooms, we like to add actions to our vocabulary words to help kids recall the words. We let the kids work together to decide on the action and then practice the words while waiting in the hallway for special or entering the classroom. It's so easy to do, engaging and really helps kids remember meanings quickly.
We began with a cover page that you can use to preassemble vocabulary booklets at the beginning of the year and add to reading folders. Or, add to a binder to make the booklets easier to expand. Include tabs in the binder so you can have a dictionary with words related to your reading workshop and another tab weekly word lists.
To download the complete, free version of this product, simply click here: