This testing sign is much more than your everyday, please don't knock sign!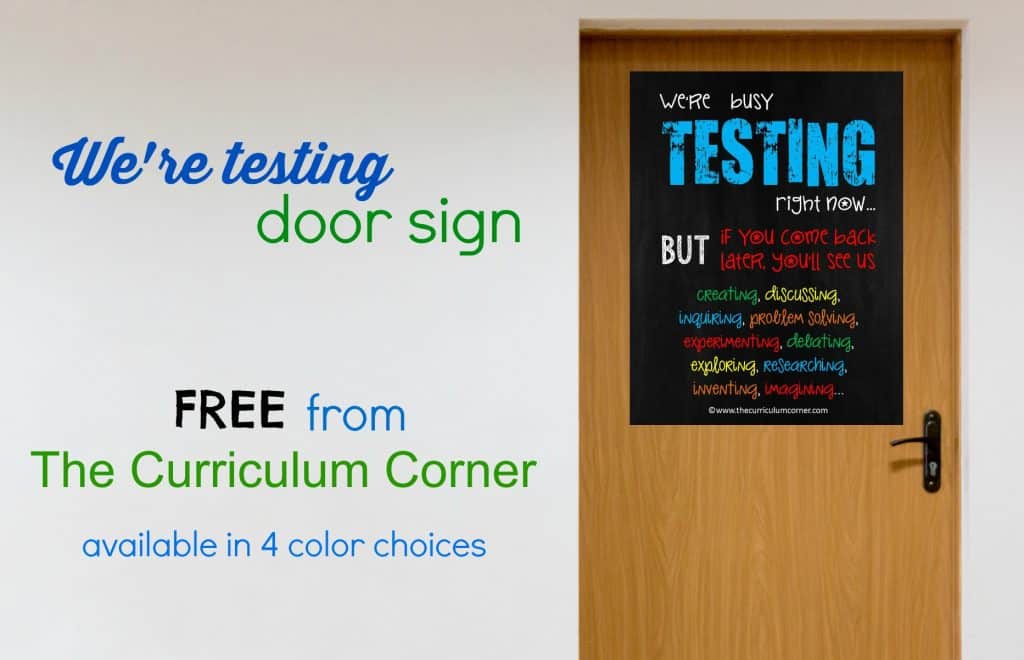 We want to thank a former colleague, Jenny Goff, for sharing this very creative testing sign with us! We have taken the wording she used last year and created our own version to share with you.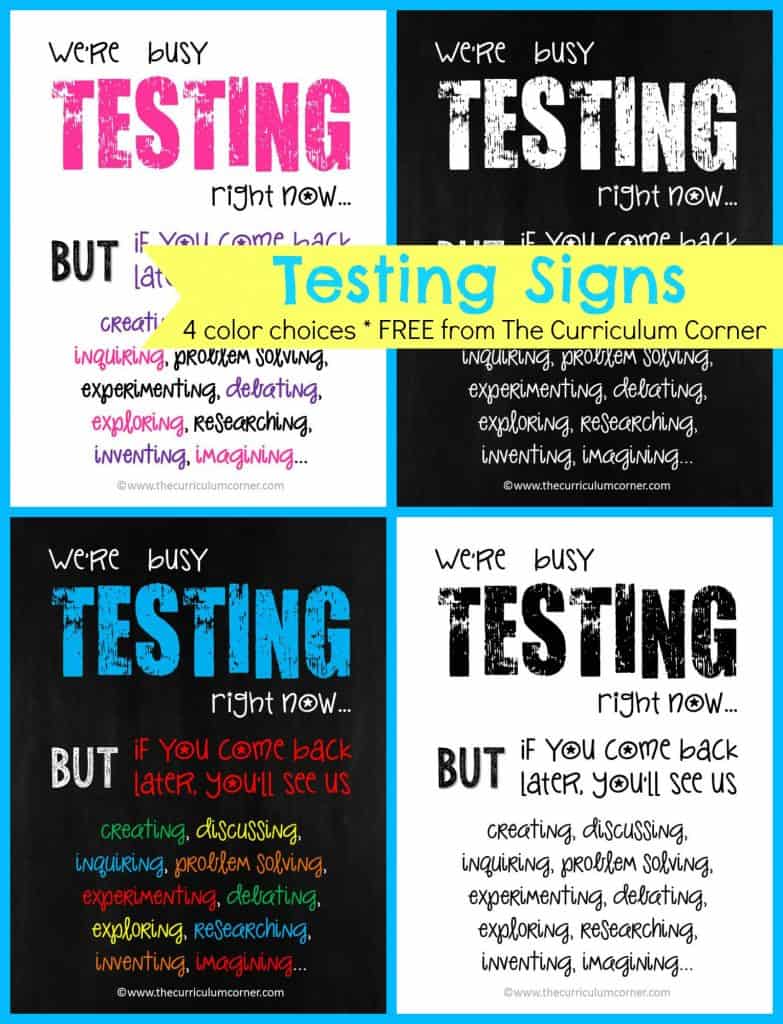 We feel like this sign is not only a fun take on your typical testing sign but also designed to lead to class discussions. Before hanging on your door, be sure to take a moment to talk about the everyday, hands-on activities that occur in your class. Remind students that these everyday things are what have made them so ready to take the test they are about to take.
We have provided four versions of this sign so that you can find one that fits your needs. The first is made with all black wording so that you can print on colored card stock. The others contain colored words so be sure to print on white card stock. As always, we love to laminate our signs so we can use them each year.
You can download the free set of signs here: We're Testing Signs
If you have other creative testing sign wording you would like us to turn into posters to share with other teachers on our site, please share the wording below!