As you focus on root words, you can use this free collection of root word resources for prefix practice in your fourth or fifth grade classroom.

The complete collection as described below is available by clicking on the link at the bottom of this post.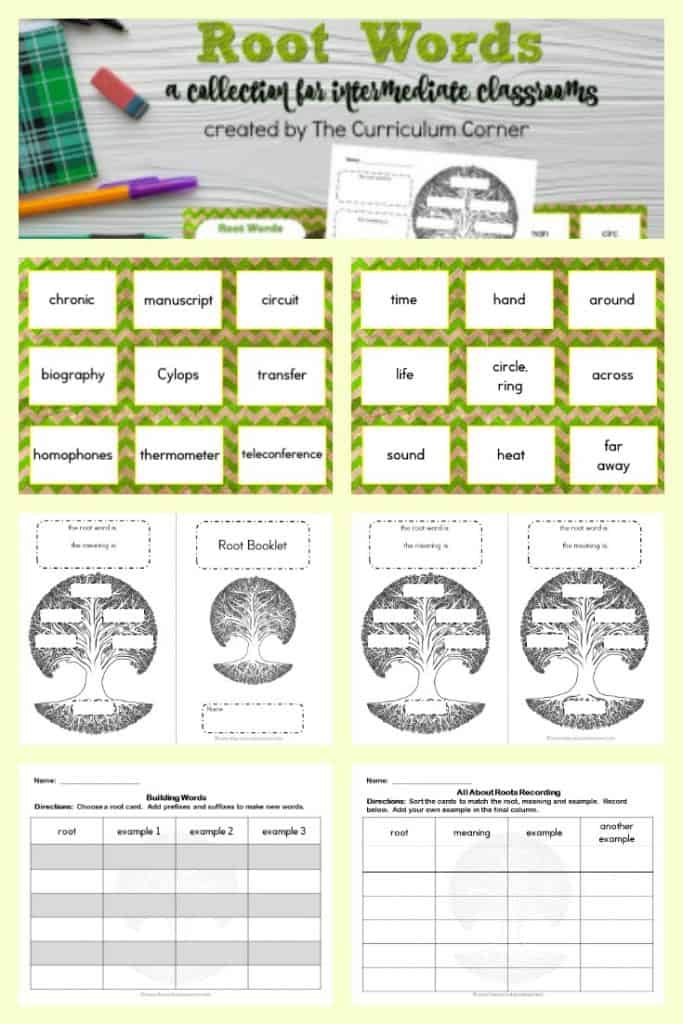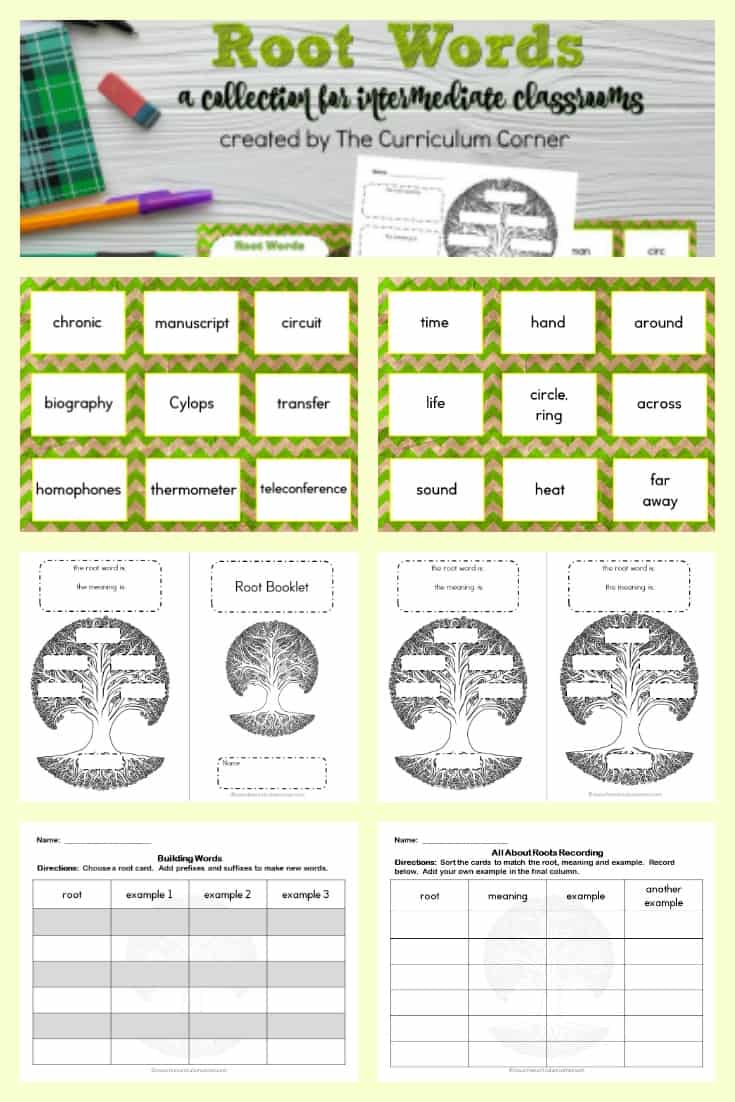 We know that word work focuses on roots, prefixes and suffixes is an important part of many intermediate classrooms.
We have worked to create a set of resources that will help you focus on roots in your classroom. You will find links to the similar sets for prefixes and suffixes at the bottom of this page.
The printables you will find can be used during your specific word work time, during centers or even during your small group instruction.
This download includes the following:
Word Tree 
Students record a root at the bottom of the tree.  Within the branches they record words containing the given root.
Root Word Booklet 
Similar to the Word Tree but designed in a word booklet format.  Copy as many pages as are needed for your students' word study.
Root Word Anchor Chart 
Designed to help students remember the meaning of root words.
Word Sort w/ Recording Page 
Students sort the cards to match the root, meaning and an example.  Also includes a recording page.
Building Words 
Students will need the root cards from the previous word sort.  Students draw a card and record the root word.  They then add prefixes and suffixes to build new words.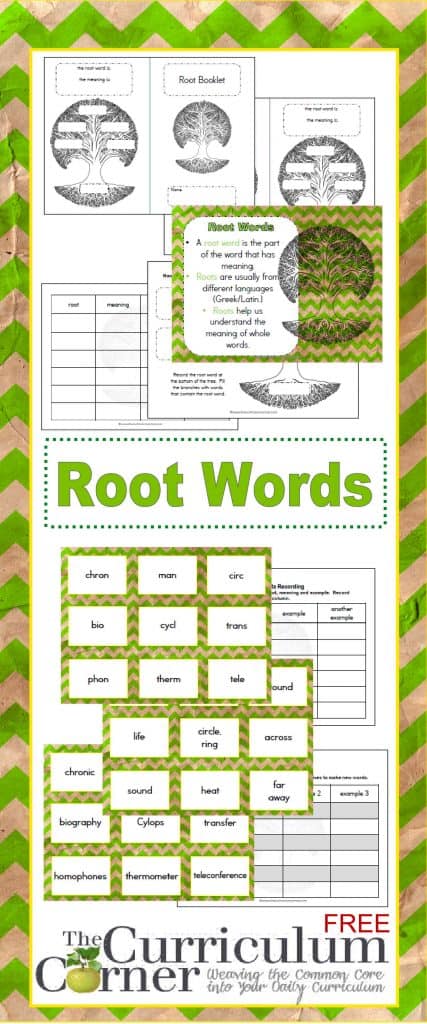 We've tried to include all of the resources you need to get a root word study started in your class.
You can download this free collection here:  Root Word Collection

Looking for prefix resources to match: Here they are! Prefix Collection
We also have a set focusing on suffixes: Suffix Collection
We also have this newer, free set: Roots, Prefixes & Suffixes Instruction Pack