Give your children root word practice with this free collection of word work resources for your fourth or fifth grade classroom.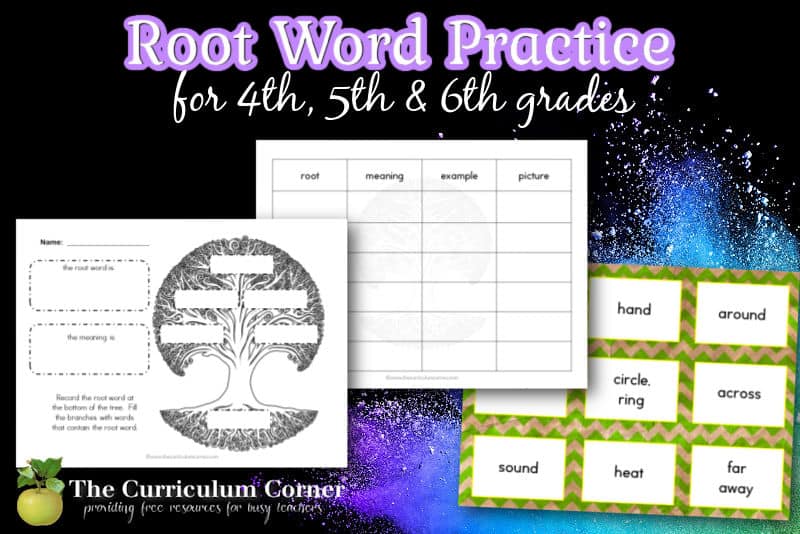 This is another free resource for teachers and families from The Curriculum Corner.
Add root word practice your word work time in your fourth or fifth grade classroom.
We know that learning to break apart and build words is an important part of many intermediate classrooms.
We have worked to create a set of resources that will help you focus on roots in your classroom. You will find links to the similar sets for prefixes and suffixes at the bottom of this page.
The printables you will find can be used during your specific word work time, during centers or even during your small group instruction.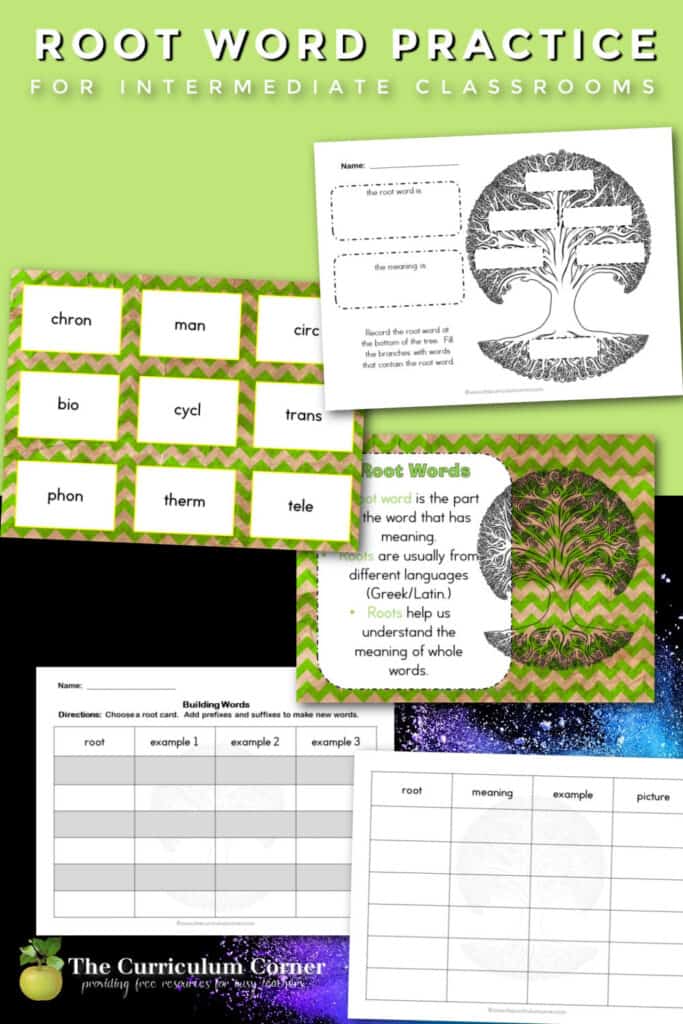 This root word practice download includes the following:
Word Tree
Students record a root at the bottom of the tree. Within the branches they record words containing the given root.
Booklet 
Similar to the Word Tree but designed in a word booklet format. Copy as many pages as are needed for your students' word study.
Anchor Chart 
Designed to help students remember the meaning of root words.
Word Sort w/ Recording Page
Students sort the cards to match the root, meaning and an example. Also includes a recording page.
Building Words
Students will need the root cards from the previous word sort. Students draw a card and record the root word. They then add prefixes and suffixes to build new words.
You can download this free word part collection here:
Looking for other resources to help your children practice word parts? Try these freebies:
As with all of our resources, The Curriculum Corner creates these for free classroom use. Our products may not be sold. You may print and copy for your personal classroom use. These are also great for home school families!
You may not modify and resell in any form. Please let us know if you have any questions.