This brochure provides ready to go practice or assessment for understanding place value – it addresses fourth grade concepts.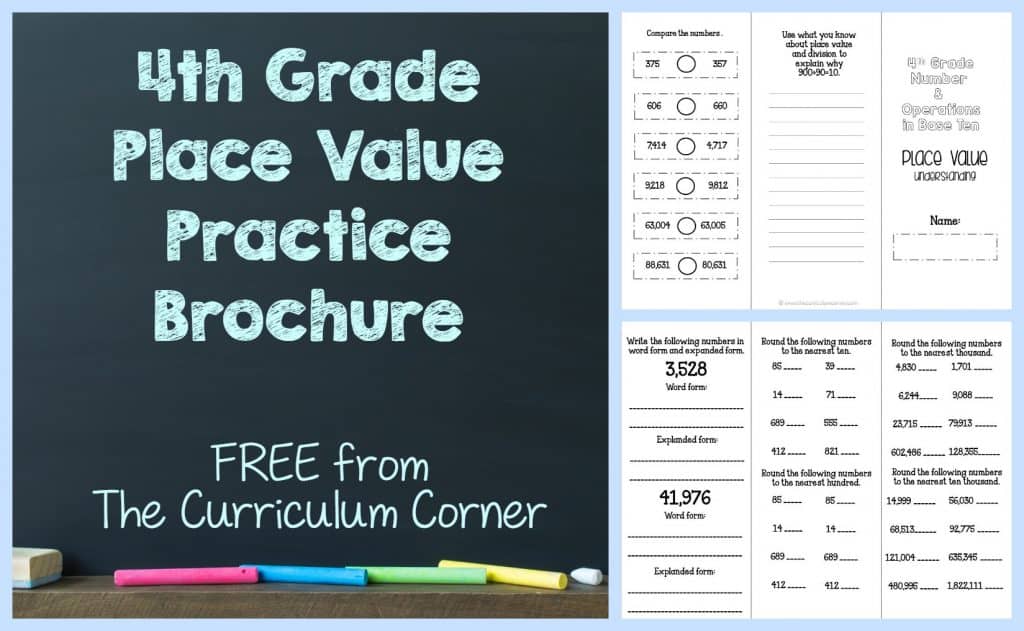 To prepare your brochures, print the PDF provided at the bottom of this post. Then, copy front to back and fold! If available, print on bright, colored paper for a bit more flare.
In this resource students are required to compare and round whole numbers as well as represent them in word and expanded form. One written explanation response is also required when completing the brochure.
This brochure was designed with the 4th grade standards, but depending on your classroom, it might fit into fifth and sixth grade rooms to provide differentiation for the different levels of mastery you see in your students. You might choose to have students complete it independently at a math center for review or use it as a resource for small group remediation of 4th grade concepts.
You can download the free brochure here, just click on the bold title: Place Value Brochure.
As always, the free resources we provide are intended for FREE classroom use. You may copy them for your personal use. You may NOT sell on any other site. Also, we welcome links back to this post. Please do not link directly to the PDF download. This is a violation of our privacy policy.