Download these free winter candy bar wrappers to send your students home with a sweet treat before break.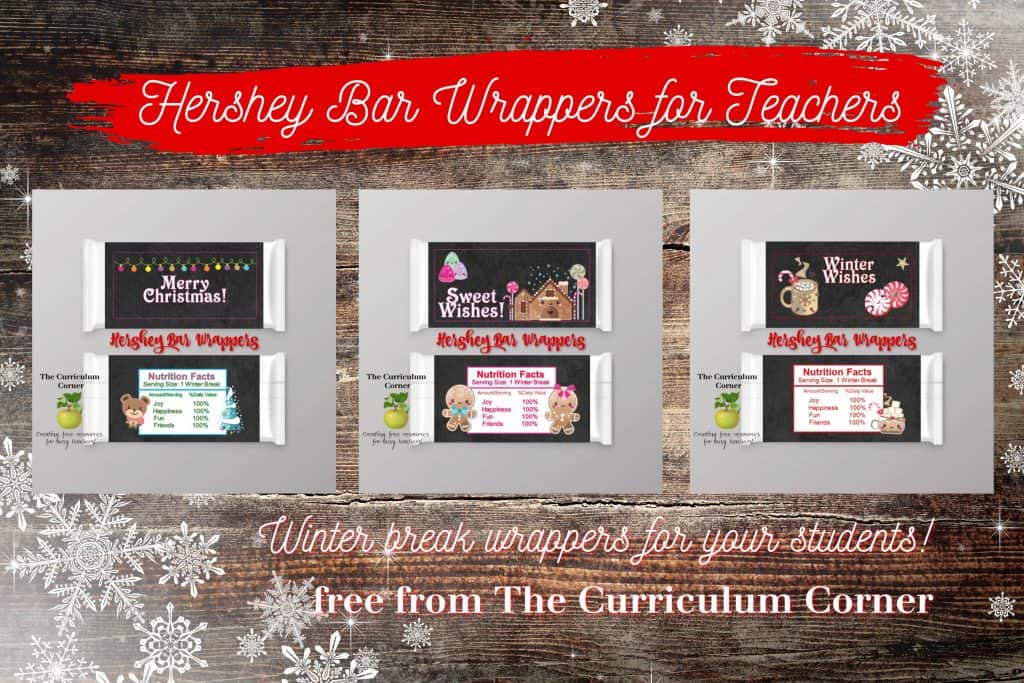 This is another free resource for teachers from The Curriculum Corner.
These free winter candy bar wrappers will add a little fun to your send off for winter break.
We know many teachers like to send their students home with a little treat before break. It's always nice to send home a new book or even a hat and gloves to help your students stay warm. However, winter gifts can get pricey so we came up with a less expensive alternative.
How much you care about your students has nothing to do with the gift you might send home and for some we realize you are already putting so much money into what your students need to succeed that even a candy bar might be outside the budget.
Obviously, not everyone will be sending home a gift but we wanted to provide an less expensive option for those looking for an idea.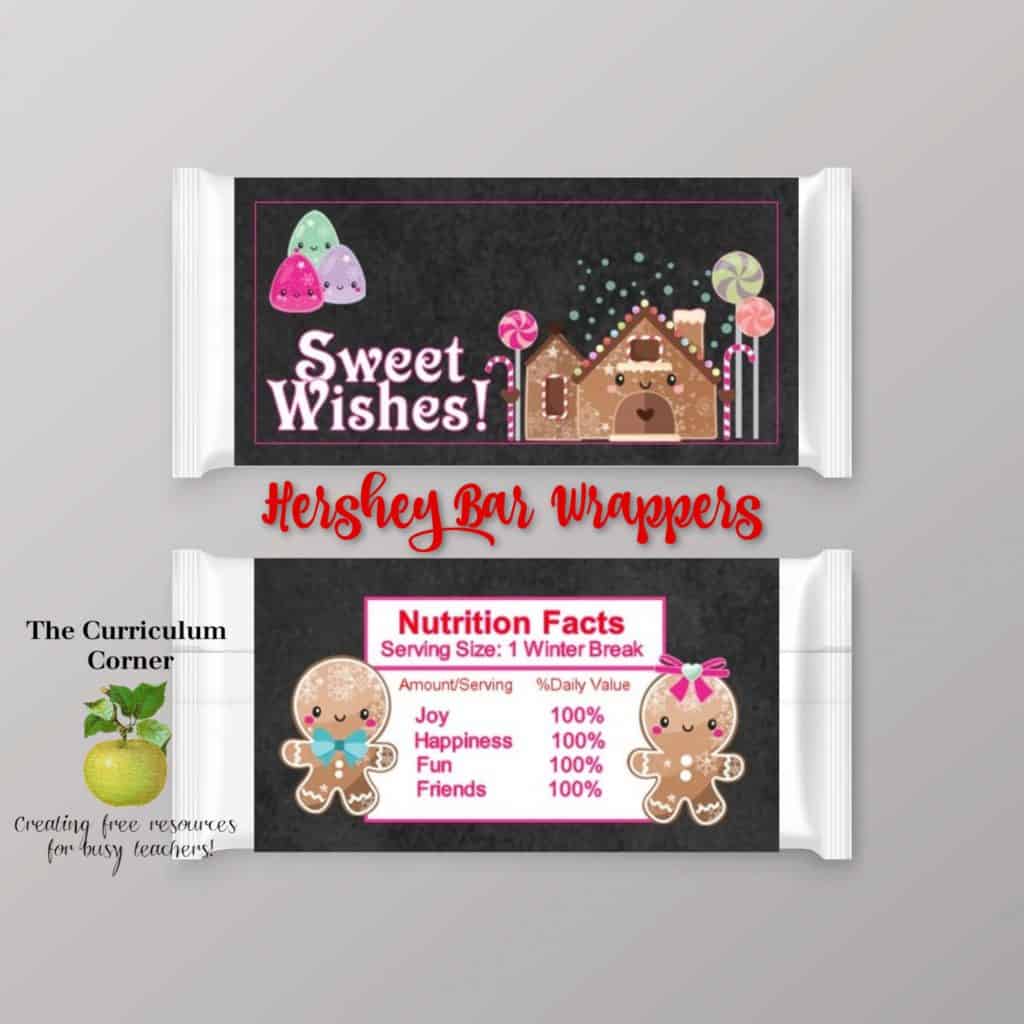 Don't feel guilty if this year you will be skipping a gift or treat! What you put into your classroom everyday is much more important.
In our designs, you will find three options. Two have a winter theme so they can be used for all classrooms. We also are giving you the option of one set with a Christmas theme for those of you who teach in a Christian school.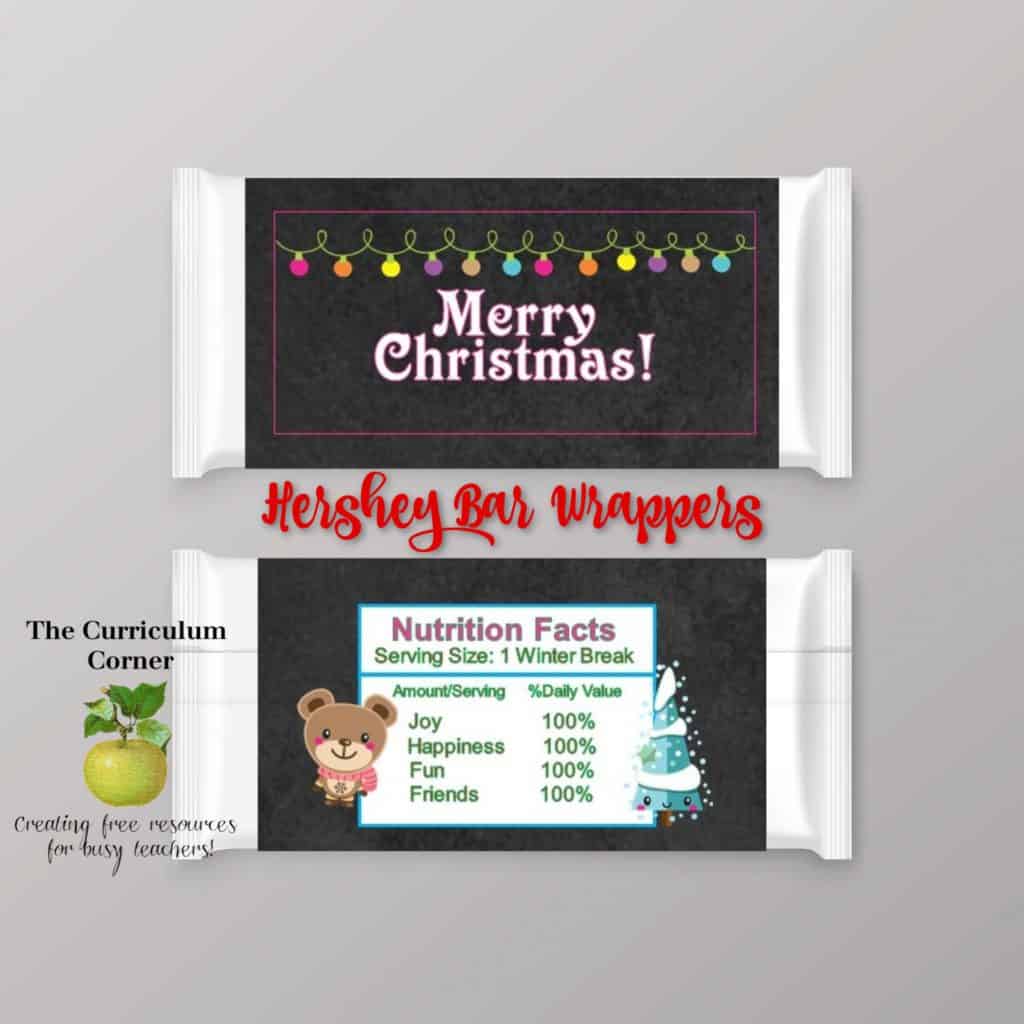 How to Create Your Winter Candy Bars
Print on regular printer paper
Cut apart the wrappers
Use tape to secure each wrapper on a Hershey bar
Send home with your students for a special treat!
You can download these winter candy bar wrappers here:
**Contains affiliate link**
You can grab a box of Hershey bars on Amazon or pick them up at Costco or Sam's Club. You can find them on Amazon via the link below: