This opinion writing unit of study is meets standards while following a writing workshop approach. Free from The Curriculum Corner & VariQuest.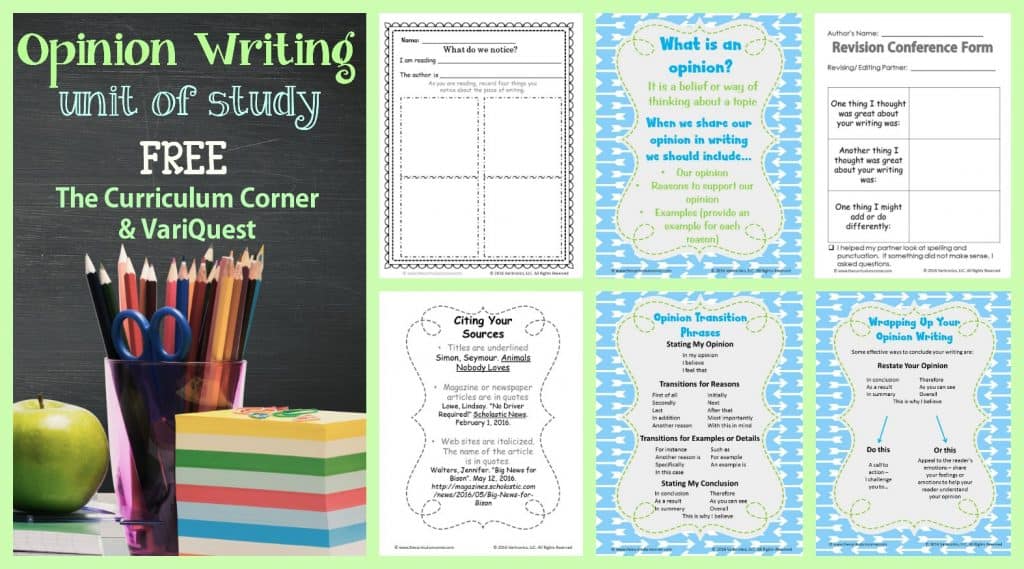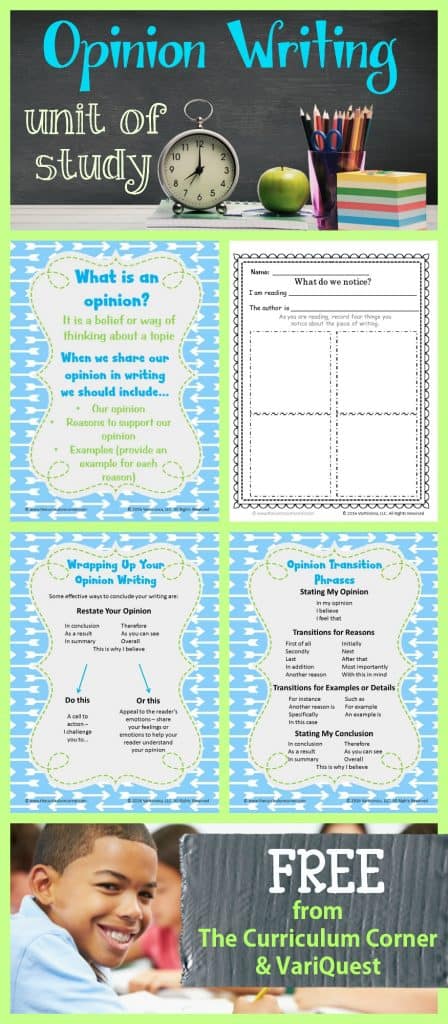 Opinion writing can be extremely engaging for young writers who typically enjoy sharing their thoughts on topics, but we want our students to learn that simply stating their feelings about something isn't enough. Backing their ideas with evidence and support is what will ultimately lead others to take those opinions more seriously. Teaching effective opinion writing in elementary school can lay the foundation for more thoughtful and powerful writers in the future.
In writing this unit of study we looked closely at standards for fourth and fifth grades, weaving requirements into engaging activities for writing.
This complete unit of study is available on Variquest's blog.  It is available as an e-book and will be emailed to you, completely free!  Hop on over to Variquest (click here) to receive your free e-book!
Additional resources that might be useful to include in your unit of study can be found below:
Opinion Writing Resources for 1st – 2nd Grades