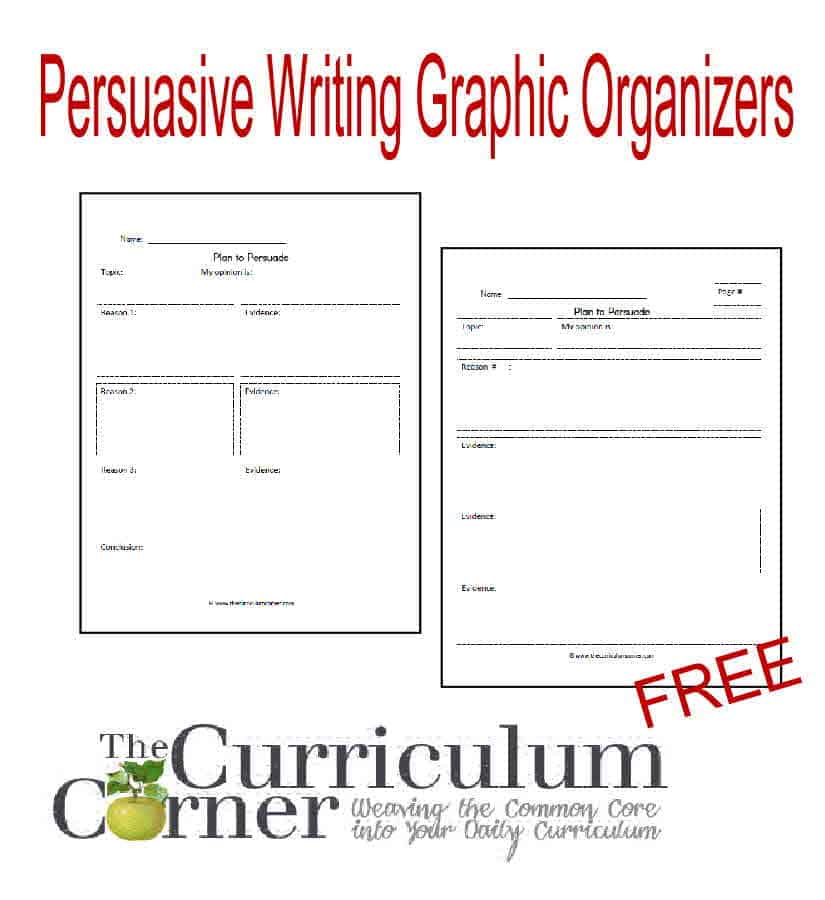 Use these graphic organizers to get started with their opinion writing.  Choose the one that fits the given task or the one that meets the needs of each student.
Graphic Organizer #1  Designed to help students plan a persuasive writing paragraph, students can use to plan out their writing.
Graphic Organizer #2 This is designed to use for the writing of a multi-paragraph persuasive piece.  Students use one page for each paragraph.
You might also like:  Opinion Writing Unit of Study on The Curriculum Corner 123