Download these Valentine's Day scrambled sentences to use at a literacy center in February.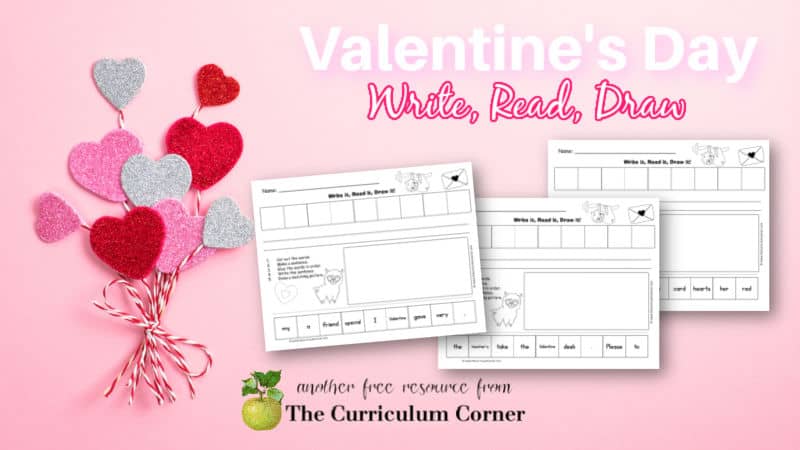 This is another free resource for teachers from The Curriculum Corner.
Use these free Valentine's Day scrambled sentences to help your children work on reading and writing skills.
This set of scrambled sentences will offer a little bit of a challenge for your students. Try this beginning scrambled sentences set if you need shorter sentences.
Use these pages at a literacy center or for a morning entry task.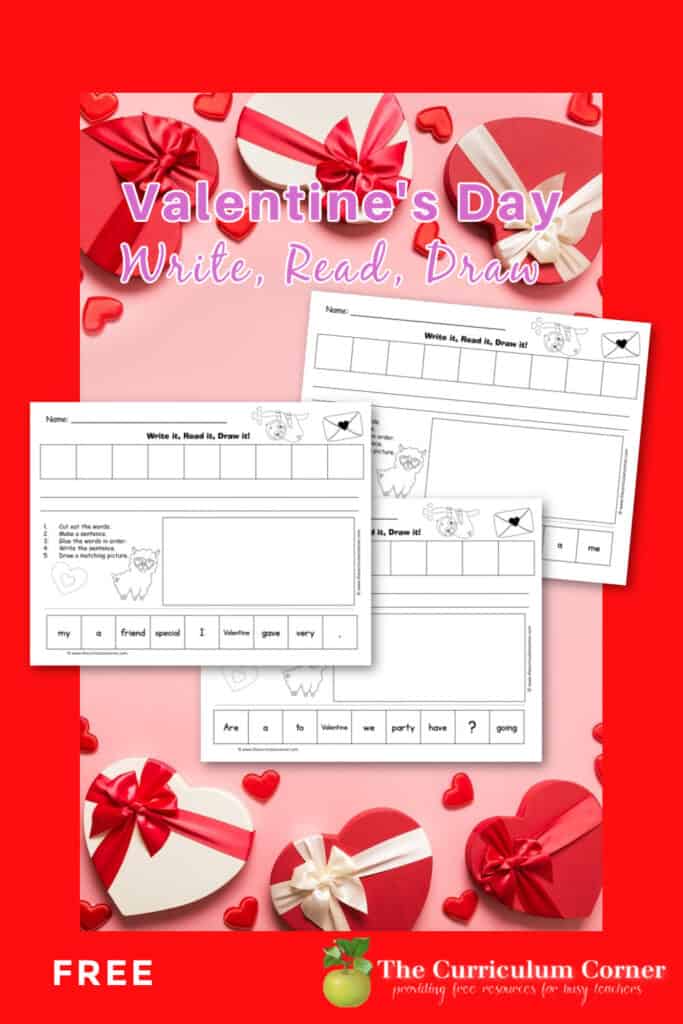 Using our Valentine's Day Scrambled Sentences
Children will need scissors, glue, a pencil and crayons to complete this activity.
Students cut out and read the words at the bottom of the pages.
They then create meaning by arranging the words into a sentence. After checking their work, students will glue the words in the blank boxes.
They will complete the activity by writing the sentence on the line and illustrating the sentence to show understanding.
These are always a student favorite!
Materials Provided in our Valentine's Day Scrambled Sentences
This newly updated set contains eight scrambled sentences.
You will find that these sentences are more complex than some of our previous sets.
Along with the sentences, you will find an answer key and one blank page. You can use the blank page to create your own sentences.
As a challenge, have students create their own sentences to trade with friends.
You can download our Scrambled Sentences here:
Looking for other free Valentine's Day resources? Try these freebies we have created:
As with all of our resources, The Curriculum Corner creates these for free classroom use. Our products may not be sold. You may print and copy for your personal classroom use. These are also great for home school families!
You may not modify and resell in any form. Please let us know if you have any questions.