Editable binder covers can add the perfect touch to your classroom organization and teacher planning binder collection!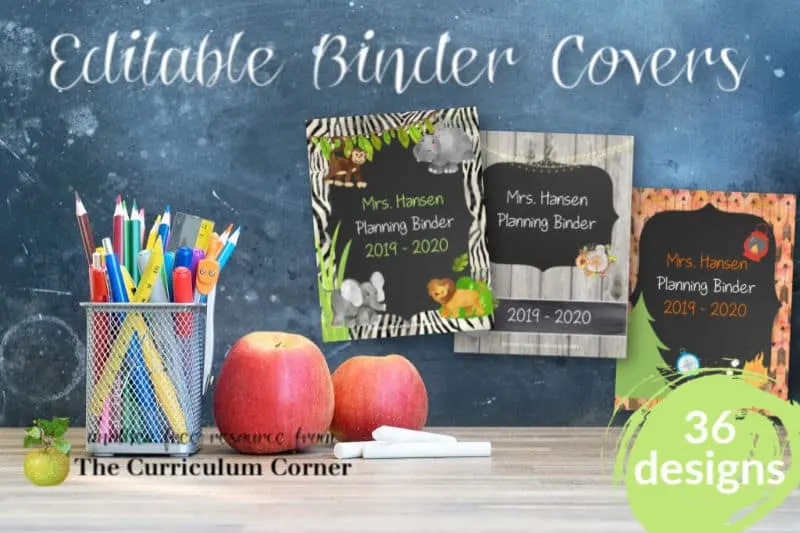 This is another free resource for busy teachers from The Curriculum Corner.
These colorful, editable binder covers will add the perfect touch to your teacher planning materials.
Every teacher has the wish to make the new school year more organized than the previous one. However, we know from experience that the best intentions are often hard to keep!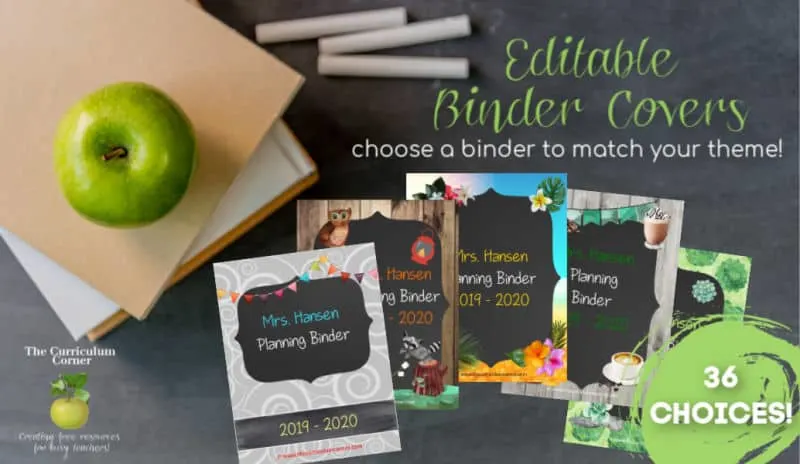 We have found that beginning the year with a new planning binder that is well organized is one easy way to get the year started in the right direction.
And, of course, we love a good theme! It's so nice when your planning materials match your classroom.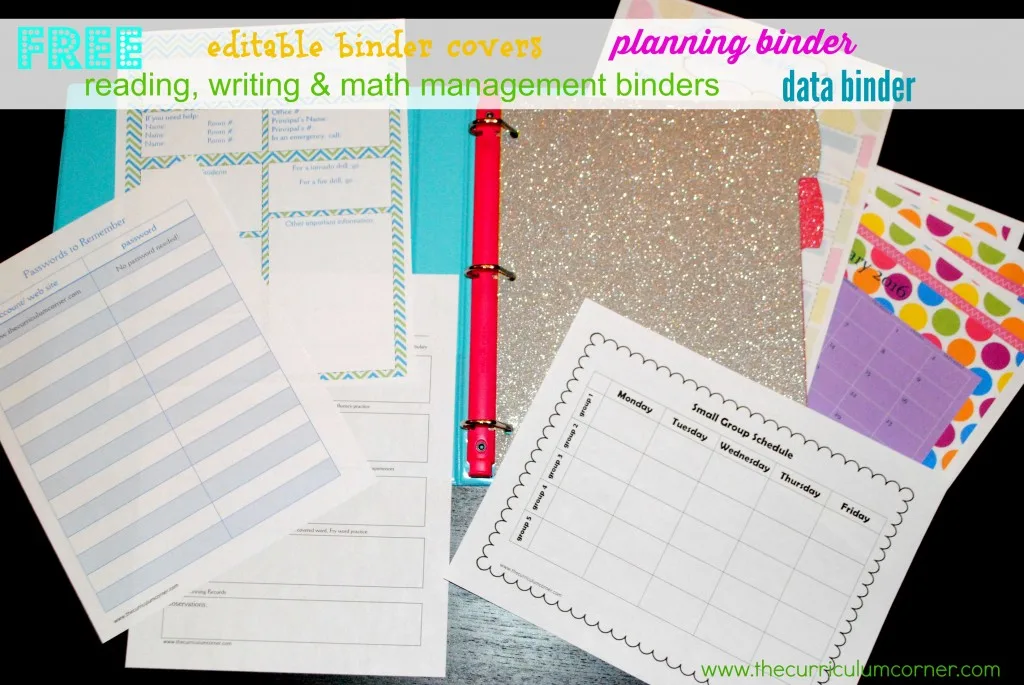 This free editable binder cover collection includes a large variety of themes, including:
candy, oceans, circus, camping, forest animals, sloths, tropical, nautical, pineapples, bees, jungle, floral, coffee shop, farmhouse, succulents, space, magical potions, rocks & crystals, superhero buildings, monsters
PLUS, we've included an assortment of colorful covers without themes.
How to Edit these Editable Binder Covers
Begin by saving the PDF to your computer.
Then use Adobe to open the binder covers (the free version is fine.)
We used KG Love Somebody Two to write on the binders. You can use the font we chose or choose your own. (The font we used is a free KG font: Love Somebody Two. Be sure to purchase a commercial license if you are using it outside of your classroom!)
You can then scroll through to find the cover that fits your classroom best.
Once you've chosen your cover, simply double click on the wording and type your own. To get the text box for changing font sizes, colors and styles, click control + e.
When you are done editing your cover, print and add a spine if desired (these are found on page 37.)
**Due to clip art terms of use, we cannot farther unlock these printable covers.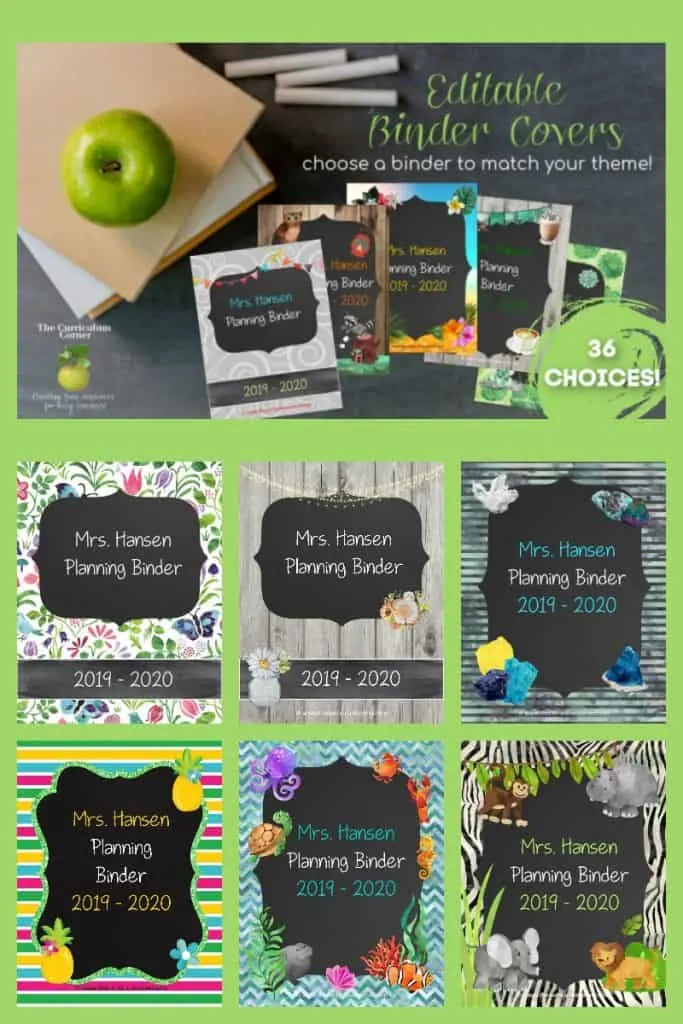 This collection contains 36 editable binder covers, in a variety of themes. You will also find spine inserts at the end of the collection.
Download these free Editable Binder Covers here:
If you don't yet have an organizational binder, you can check out ours. We have many free binders that will make planning much easier!
As always, all of our resources are free.

As with all of our resources, The Curriculum Corner creates these for free classroom use. Our products may not be sold. You may print and copy for your personal classroom use. These are also great for home school families!
You may not modify and resell in any form. Please let us know if you have any questions.