This editable student planning binder will help your students stay organized throughout the year!
This is another free resource for teachers from The Curriculum Corner.
We know that many schools require students to purchase an assignment notebook from the school. However, we also know from experience that not all families can afford this.
We originally designed our student planning binder with this in mind.
Since creating the first binder, we have found that many teachers like the flexibility creating your own assignment notebook allows.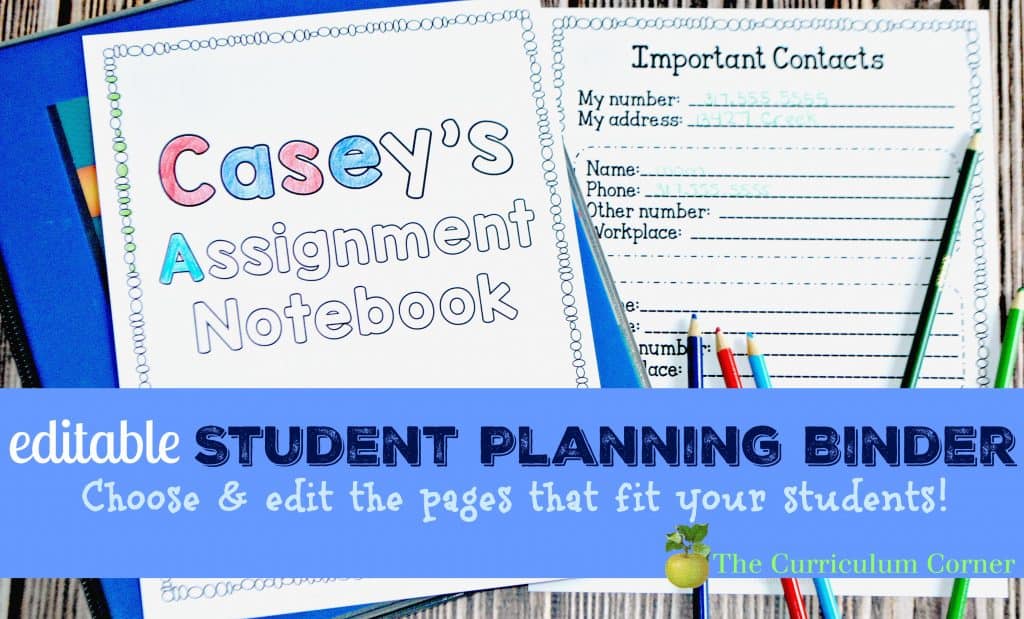 Our newest version contains editable pages so that you can easily adjust each page to meet your classroom needs.
The editable version can be modified using PowerPoint.
You can download the complete collection by clicking on the bold print towards the bottom of this post.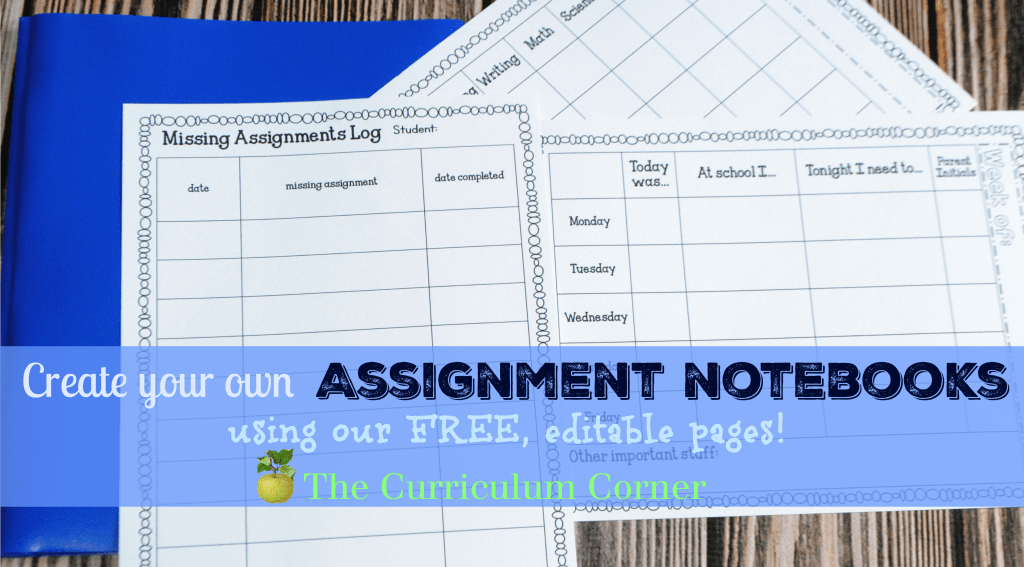 What's Included in this Student Planning Binder
We have management pieces such as daily reminders and a place for assignments to be recorded.
You will also see forms for students to set goals, take group notes and even record class birthdays.
With 49 pages, we are hoping you will find everything you need to put together the perfect planner for your students.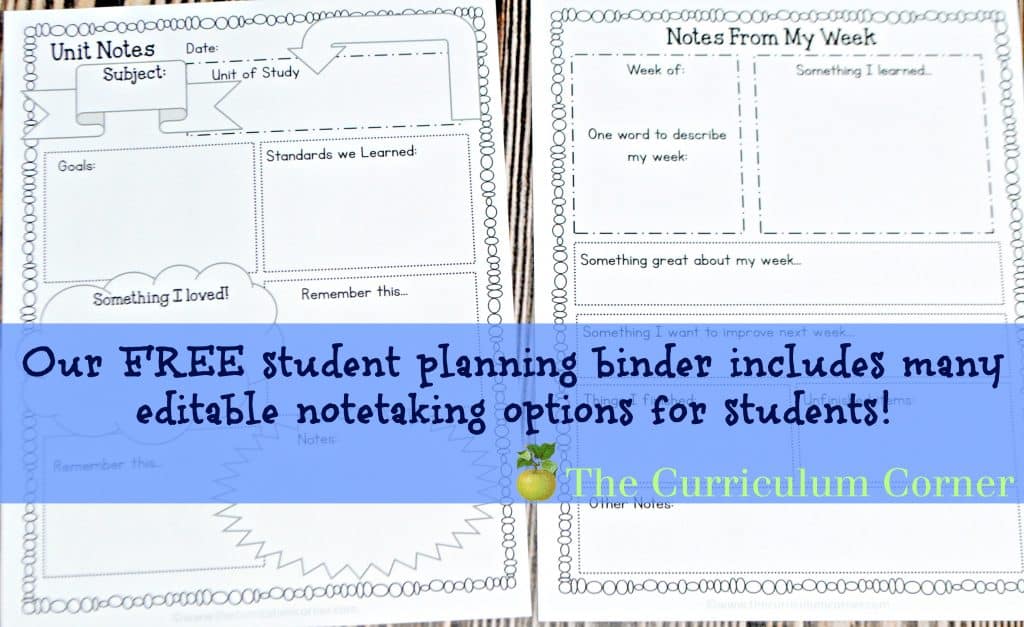 We have a commercial use license for KG Fonts but you will need the following fonts on your computer if you plan on editing the PowerPoint version:
KG Red Hands Outline, Janda Closer to Free and KG Primary Penmanship.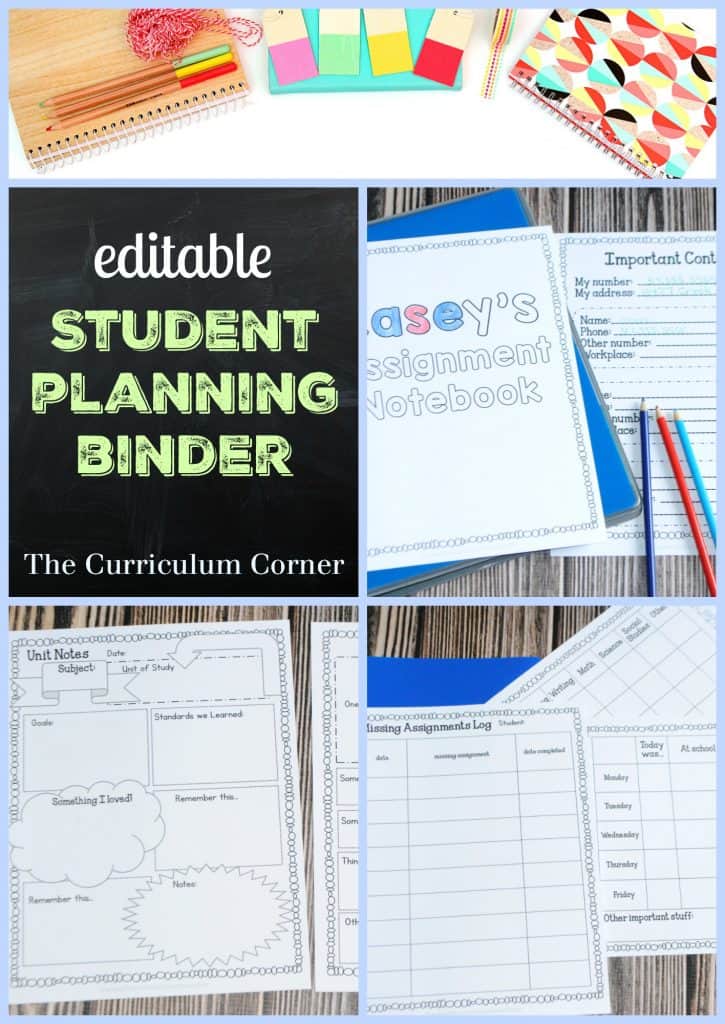 Our original thought was that teachers will use the pages in a binder. However, we know that teachers have taken the planning only pages and placed them in folders for an easy to manage assignment notebook. Do what works for you!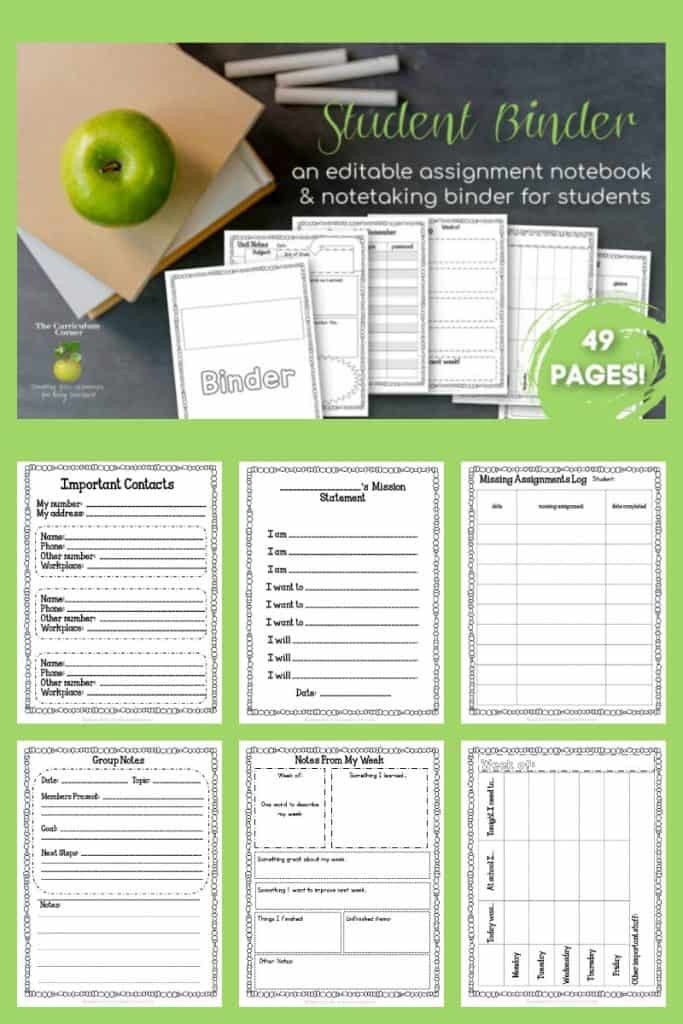 You can download the complete collection here:
PDF Version Editable Power Point Version

You will find calendar pages to add to your student binders here: Calendar Pages up to 2020
Your students might also like our Editable Binder Covers!
You might also be interested in our binder collection geared towards teacher use: