This free, editable teacher planning binder will help you get organized as you head into the new school year!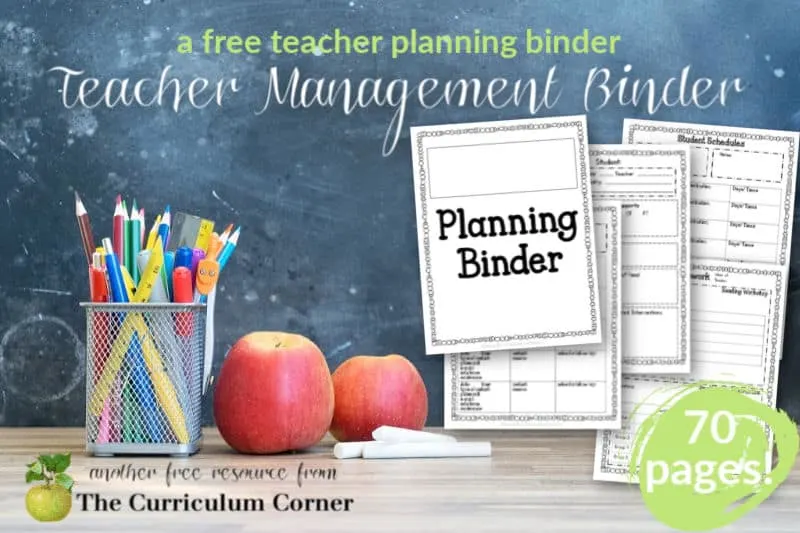 This is another free resource for teachers from The Curriculum Corner.
This teacher planning binder is just what you need to help you get organized!
Our goal is that the wide variety of forms we have created will include all you need to pull together a editable teacher planning binder that is perfect for you.
To Download this free Binder
Look below to find the links to download below. You will also find links to other resources that can be used in your planning such as our reading management, math management and writing management binders.
Other useful resources are our small group toolkit which contains small group planning pages. All are free as well.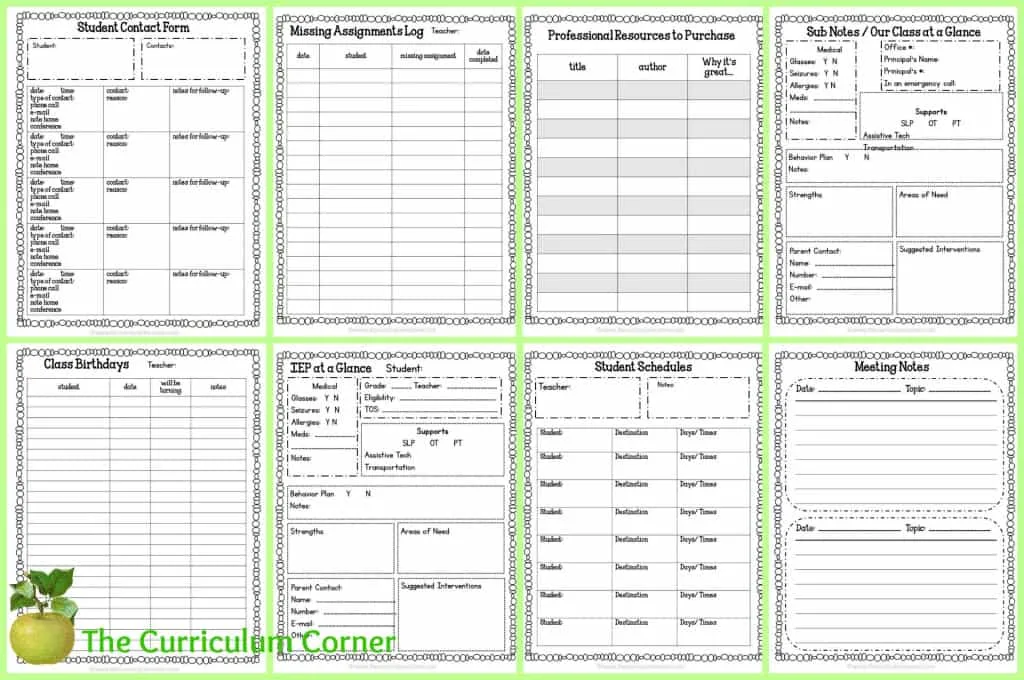 Notes about some of the pages:
Student & Class Information A variety of forms on information to collect at the beginning of the year. These forms include pages to record parent contact. You will also a page for transportation, an IEP at a glance planner and birthday recording pages.
Daily Organizational Items Includes check off lists, behavior documentation, student schedules and things to do pages. You will also find pages for taking notes during meetings.
Lesson Planning From developing units to daily planning, there are an assortment of pages to help you pull together your plans. Also includes forms for student groupings.
Professional Resources Keep track of books to purchase, favorite quotes, conferences to attend and more.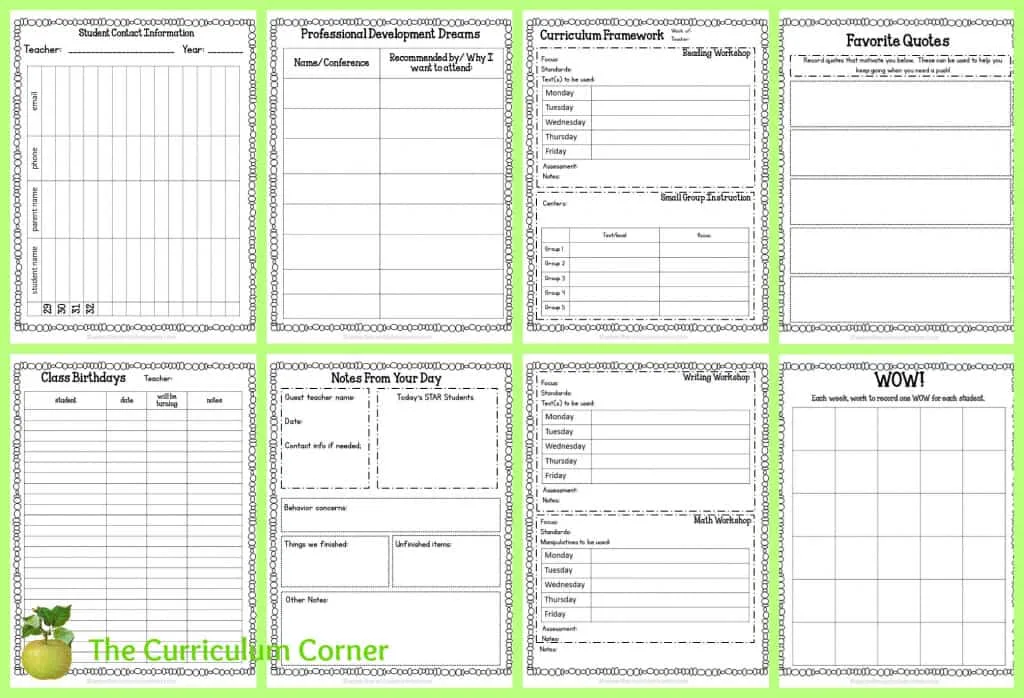 Download this free editable teacher planning binder here:
With 70 pages, you should be able create your perfect binder!
Looking for colorful options? Try these:
You might also want to add our calendar pages to your teacher planning binder: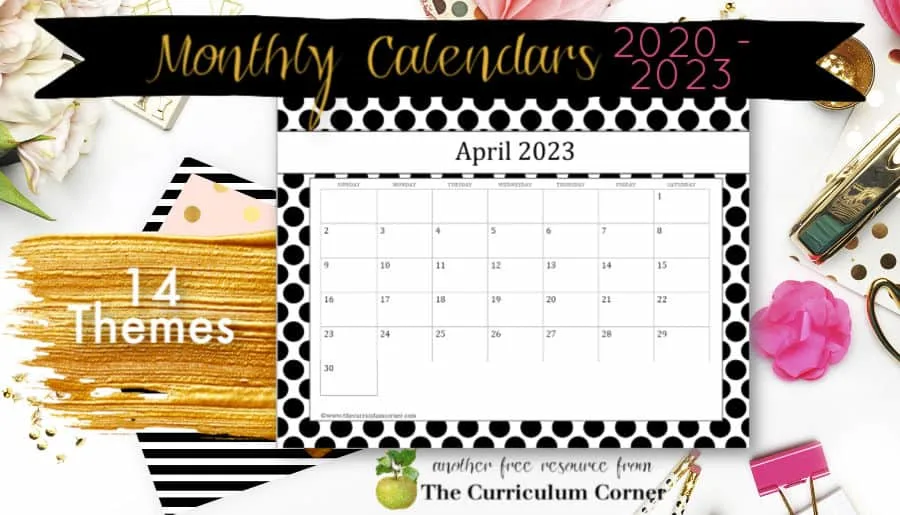 We have a commercial use license for KG Fonts but you will need the following fonts downloaded on your computer if you plan on editing the PowerPoint version: Janda Closer to Free and KG Primary Penmanship.

Our previous binder had pages for small group planning. These pages have been improved and can be found in our Small Group Toolkit.
You might also choose to add colorful covers for your students. Find some of ours here: Editable Binder Covers.
Our conferencing forms, running record forms and other reading workshop materials here: Reading Management Binder.
You will find Fry Word checklists for monitoring student Fry Word progress here: Fry Word Checklists.
If your state still uses Common Core, you may also add our "I Can" Checkboxes to your planner: Everything "I Can" Common Core.
These Morning Organizer Pages are very popular and a fun and colorful addition to your binder: Morning Organizers.
---
As with all of our resources, The Curriculum Corner creates these for free classroom use. Our products may not be sold. You may print and copy for your personal classroom use. These are also great for home school families!
You may not modify and resell in any form. Please let us know if you have any questions.