These blank books include an assortment of free books and lined papers for your writing workshop.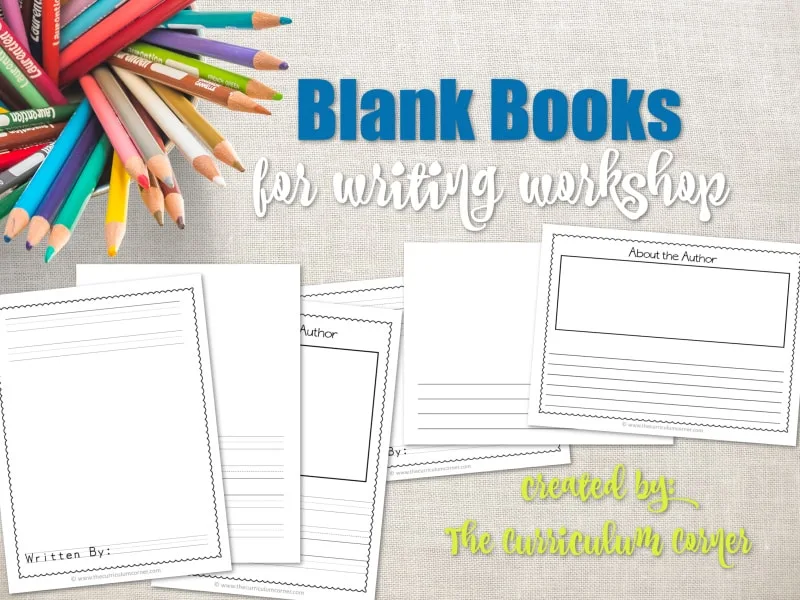 This is another free resource for teachers from The Curriculum Corner.
We have put together a new collection of blank books and papers for your writing workshop.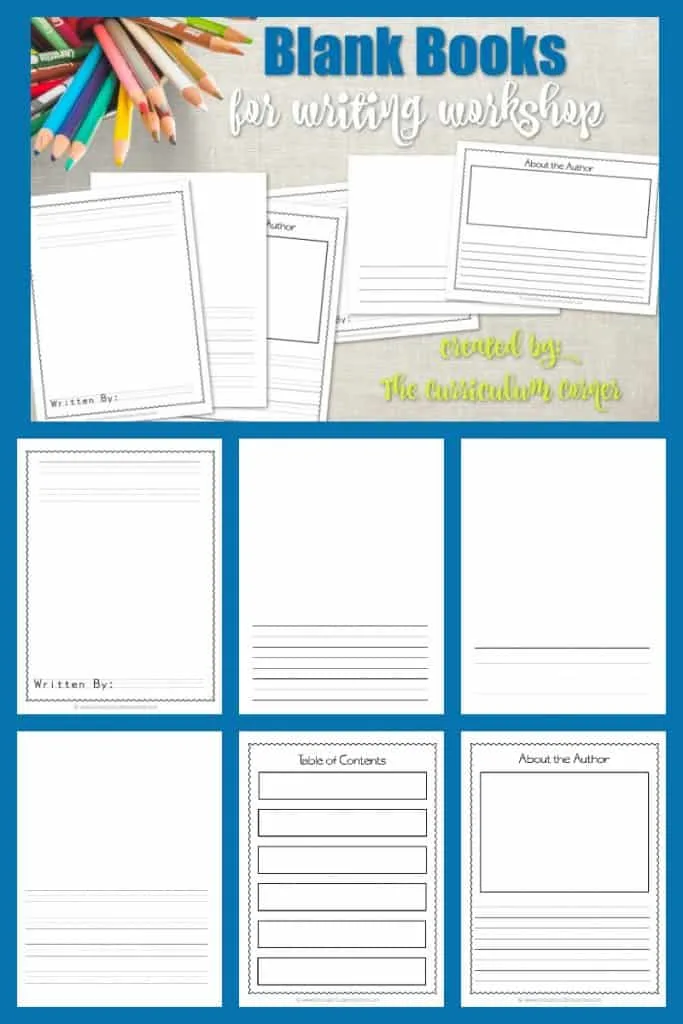 Why we Like Blank Books for Writing
We use blank books for our own students because it is familiar to them. When they read, they read books, not a single page filled with text.
Using blank books helps them feel like authors which in turn, makes them produce writing they are proud of! Of course, there will still be times when students use lined pages, but on a day-to-day basis, we use blank books more often.
Getting these Booklets Ready
For the books, we have included different cover and page choices within each file.
You can download and print the file once and have multiple pages to choose from. This will make creating the perfect book for each student easier. Or, lay out the paper choices and allow your students to choose the ones that they like best!
Blank books are a part of our writing workshop.
We teach our students how to use them during our launching unit for writing workshop.
If you need help getting your writing workshop started, you might want to take a look at our launching unit of study. Writing Launching Unit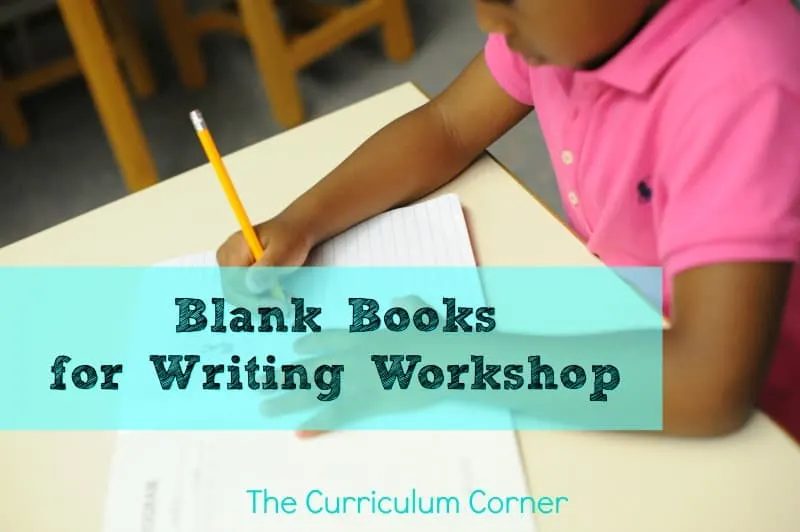 You can download our collections of blank books below:
Many teachers also offer comic book style pages as an option. If you would like to try allowing your authors to write comic strips, you will find them here: Comic Book Templates
You might also like our set for writing informational text:
Nonfiction Books
Do you have great ideas for how to use these books? Share below to help other teachers. Even better, send us a photo of a student's finished writing. We love to see how our resources are used in the classroom.
As with all of our resources, The Curriculum Corner creates these for free classroom use. Our products may not be sold. You may print and copy for your personal classroom use. These are also great for home school families!
You may not modify and resell in any form. Please let us know if you have any questions.