The Day You Begin by Jacqueline Woodson is a beautiful new story encouraging children to appreciate their differences and connect with others even when they feel alone.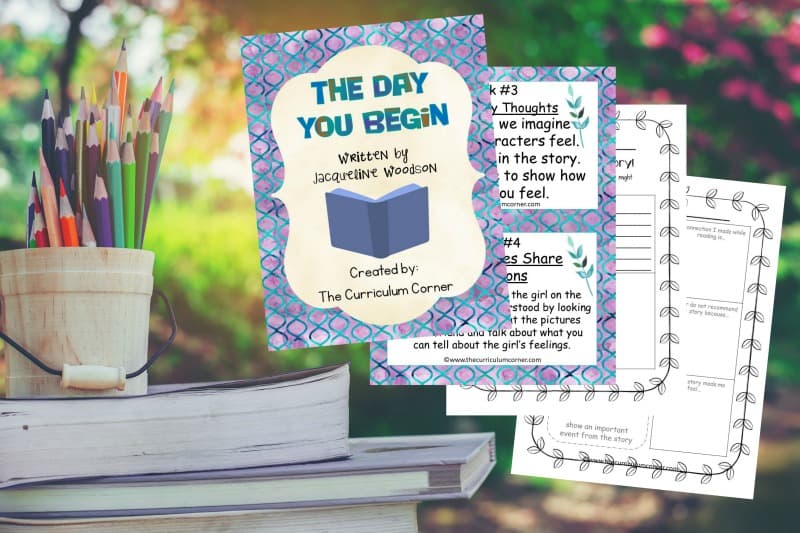 The Day You Begin not only has a wonderful story with a special message for children but also contains beautiful illustrations by Rafael Lopez.
This book is a must for your classroom library and would be a perfect book to share at the beginning of the year, although if you've missed that time, it is still worth the read with your students.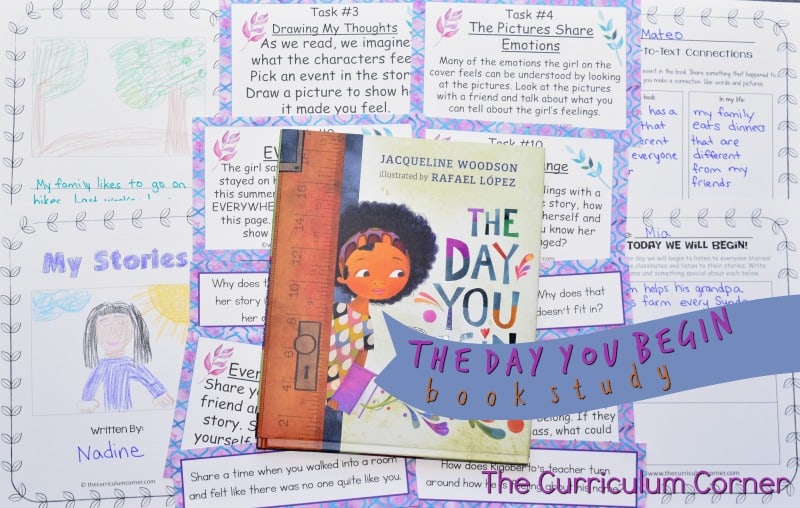 In this story, a young girl explores how she feels different from those in her class as they tell their stories of summer. As we find that she feels like she doesn't belong, other examples of children feeling the same way are shared.
This book can be used to encourage children to believe in the value of their own stories.
Also, it can be a tool to encourage to think about empathy and putting themselves in the shoes of others.
Regardless of how you will use it, this book is a must have as you build your classroom library!
This literacy set to accompany the book is a little different than some. Because we think the message is so important, we have focused on thinking about the story and reflecting on what is happening.
This collection does not include a word work activity or scrambled sentences.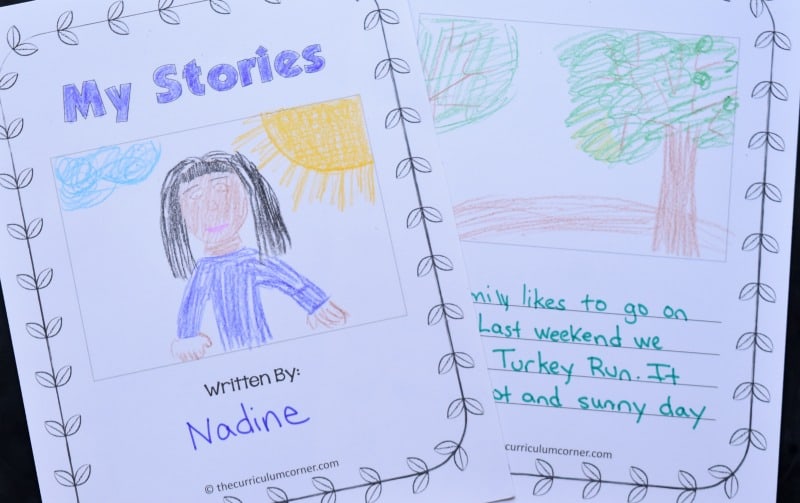 Within our The Day You Begin collection you will find the following resources:
Everyone in our Class is Special Anchor Chart
Print as a poster and have students add their name and one thing that makes them special
Print individual copies and add student names. You can have students write notes on their classmates' pages explaining what unique quality or story they value.
Reading Task Cards
We have created a total of 12 task cards. You can place the card with the task for the day at a center. Some will require printable pages which are included at the end of the collection. For some classes you may choose to offer multiple tasks and allow students to choose the task that matches their abilities and interests.
Question Strips
These question strips are referred to in one of the task cards. You can cut these strips apart and allow students to talk about their answers with their group. Two blank are included in case you would like to add your own.
Graphic Organizers & Response Pages
There are a variety of pages that are designed to fit the book study. Our intent is not for students to simply sit and write about the story. If you need students to write about their reading, we encourage you to choose the page or two which will add the most value to their learning.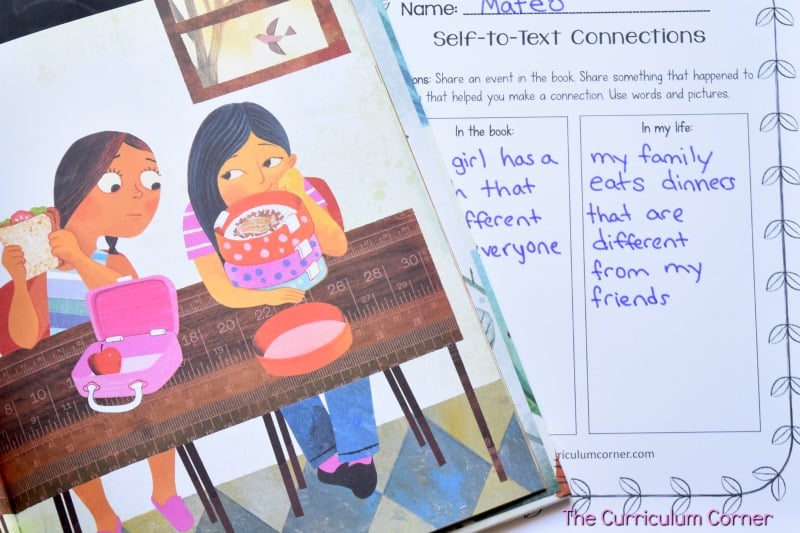 Blank Pages
We have created blank pages you can use as needed to match the theme of this set. Some are in color and others are blank and white.
You can download your free The Day You Begin set here:
Book Study
If you are looking to purchase the book, you can find it below (contains affiliate link):