Use our Did You Know? facts for fall as an engaging morning entry display. This set of 7 free facts for fall is designed to be shared on your smart board.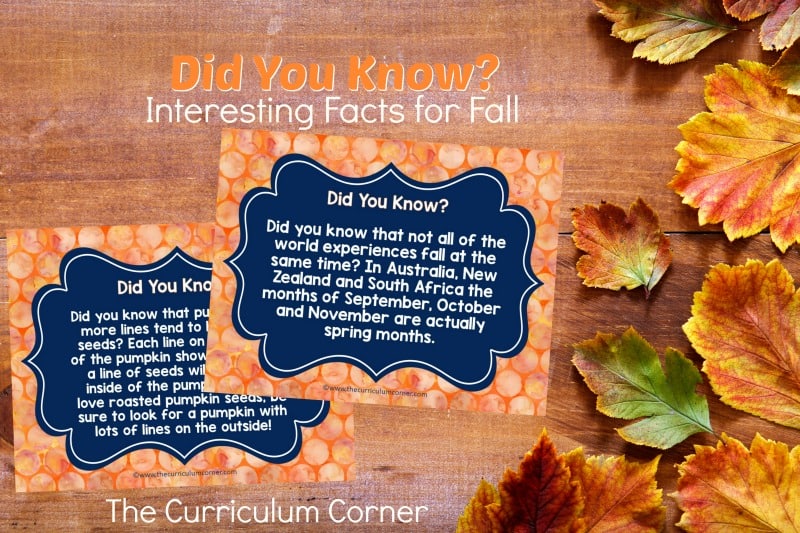 These "Did You Know?" facts are designed for various uses in your classroom.
We have created this set of seven "Did You Know? facts for fall as something to intrigue your students, but you might also use them as:
an engaging piece of text for students to read & talk about to start their day
a springboard for a science experiment to attempt to prove/disprove a fact
a launch or anticipatory set for a social studies unit of study
a spark for a discussion or debate on a current event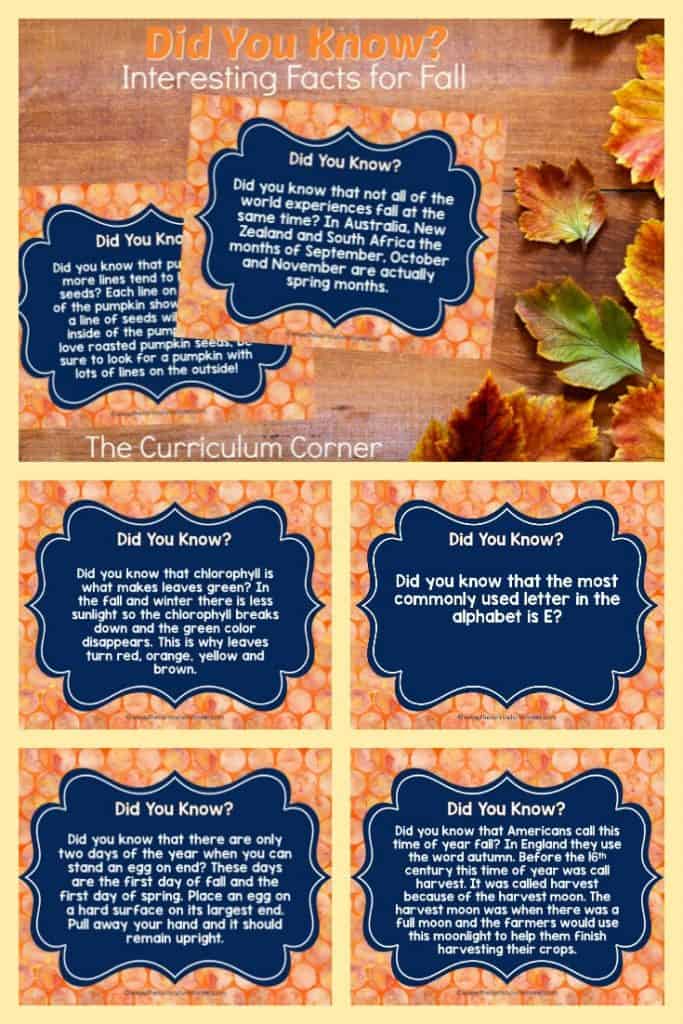 This set of facts goes out to everyone now, and there will be other seasonal sets to follow, but they will ONLY be available to our newsletter subscribers!
If you need to sign up for our newsletter, keep scrolling down through this post. At the bottom of this page, you will see a large box where you can enter your email address to sign up for our newsletter. We will never share your email with others.
And speaking of that…did you even know that we ALSO have a 456 intermediate site AND pre-K/kinder site? If you didn't, you can check those out by finding and clicking on the permanent links at the top of this (or any) page or simply click below now:
Again, all you need to do is enter your email address on one of our home pages to get access to other "Did You Know?" sets that will come out AND to keep up to date on all of the most current resources that we are putting out each week on all three sites. It's the easiest way to see, access and bookmark the resources that fit your grade level and type of instruction the best.
You can download this free "Did You Know?" facts for fall here: