This collection of calendar math worksheets and activities is designed to give your students practice reading, creating and interpreting calendars.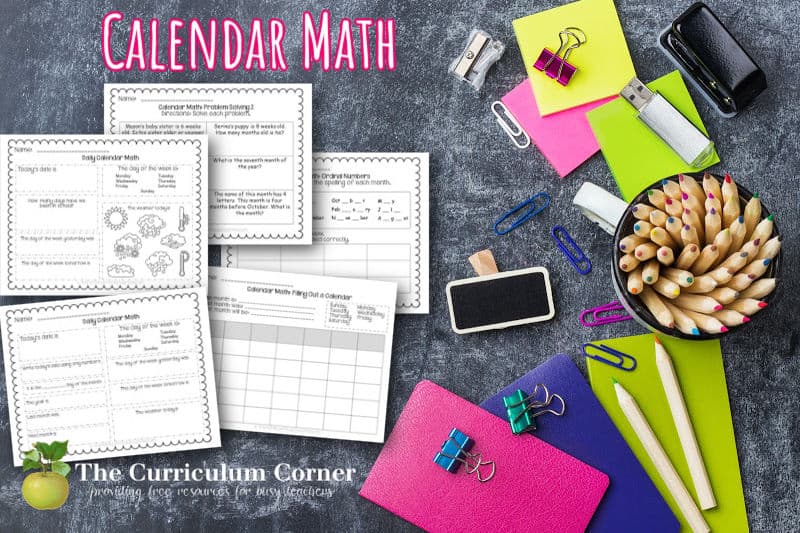 This is another free resource for teachers and homeschool families from The Curriculum Corner.
These calendar math worksheets offer a helpful and engaging way to help children explore using calendars.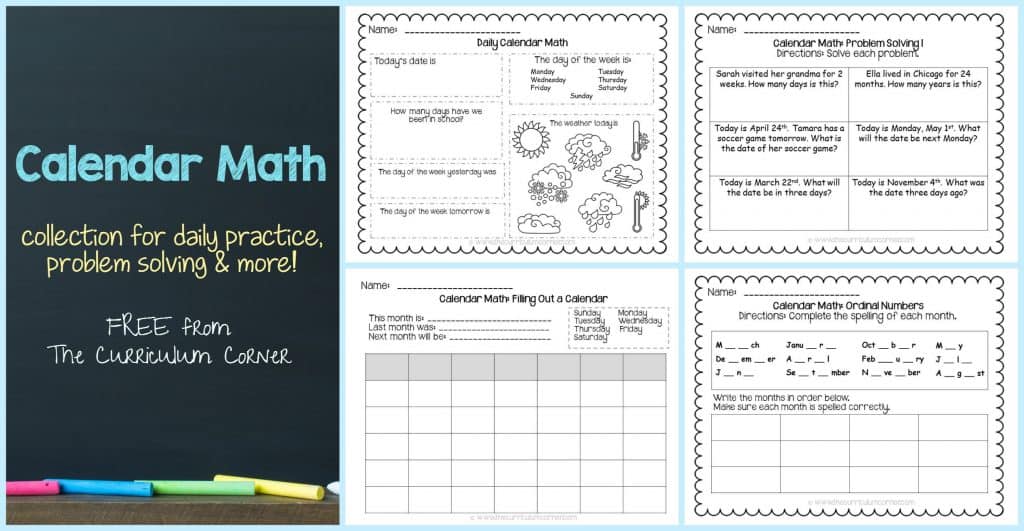 These calendar activities can be used during math or morning center time.
Choose the activities that are just right for your students!
The final pages of the printables include cards with the months and days of the week. You will also find an anchor chart for each set.
Print and provide these for students who need assistance with the calendar work.
You may choose to post on your wall or give to individual students to place in their math binders.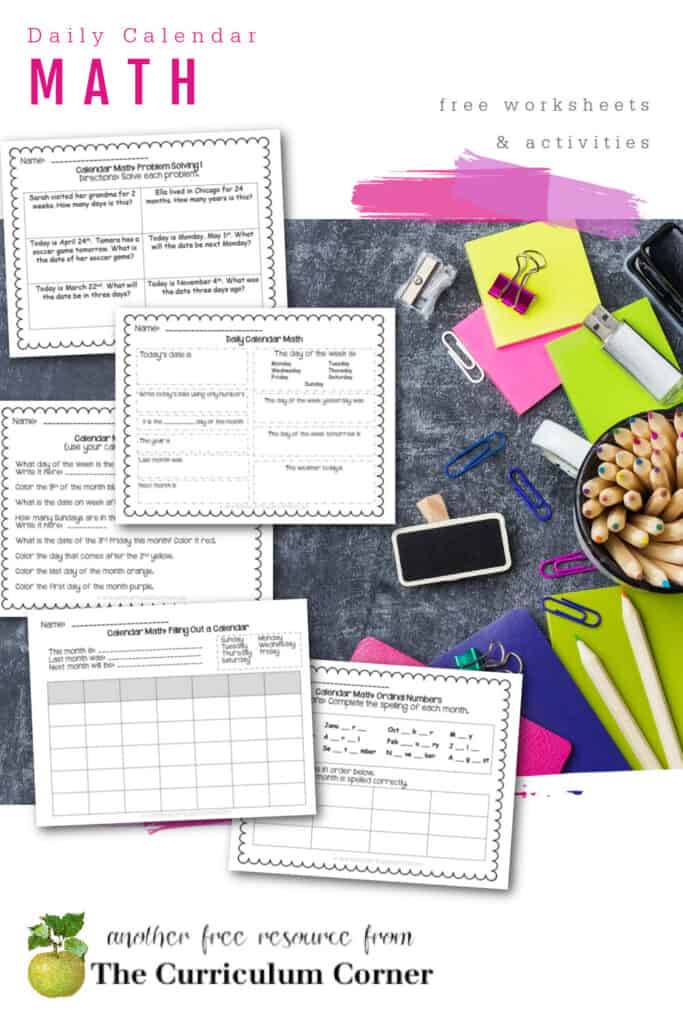 You will find the following printables within this calendar math download:
Daily Calendar Math We have included two different versions for students to complete as morning work.

Complete the Calendar A blank calendar students complete for the current month. Includes a spot for students to record the prior, current and future months.
Calendar Questions After completing the calendar for the month, students complete this activity.
Ordinal Numbers on the Calendar Students identify the ordinal numbers for each month of the year. Also includes practice of spelling the months of the year.

Calendar Problem Solving 1 & 2 These two pages are designed for higher level thinking when discussing calendars in the classroom. Provide manipulatives as needed for students who need assistance understanding how to determine the answers.

Months of the Year / Days of the Week Cards and Anchor Charts Use these cards and anchor charts as a center where students practice putting the months of the year in order. You may also give these to students who need assistance with the other calendar activities. We have included colorful and black and white versions.
You will find the complete collection of Calendar Math here:
Looking for other free math resources to add to your classroom? Try these freebies we have created:
As with all of our resources, The Curriculum Corner creates these for free classroom use. Our products may not be sold. You may print and copy for your personal classroom use. These are also great for home school families!
You may not modify and resell in any form. Please let us know if you have any questions.