These coloring pages for relaxation are designed to be a break from the stress of your day.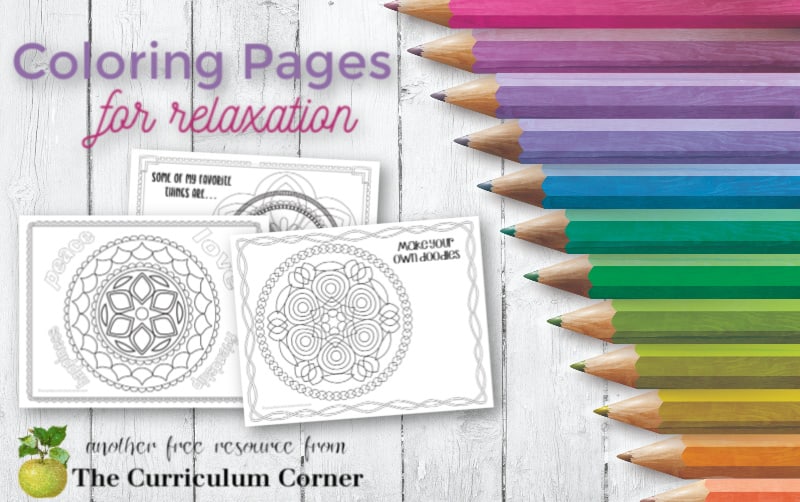 This is another free resource for teachers and families from The Curriculum Corner.
Download and print these free coloring pages for relaxation today!
We are working to add a few breaks from the stress you might be feeling.
These coloring pages don't have an academic twist – they will simply be a bit of a brain break when your students or own kids need to just relax
Our students are dealing with a lot of emotions right now. From missing their friends and teachers to being unsure of what is happening in the world around them.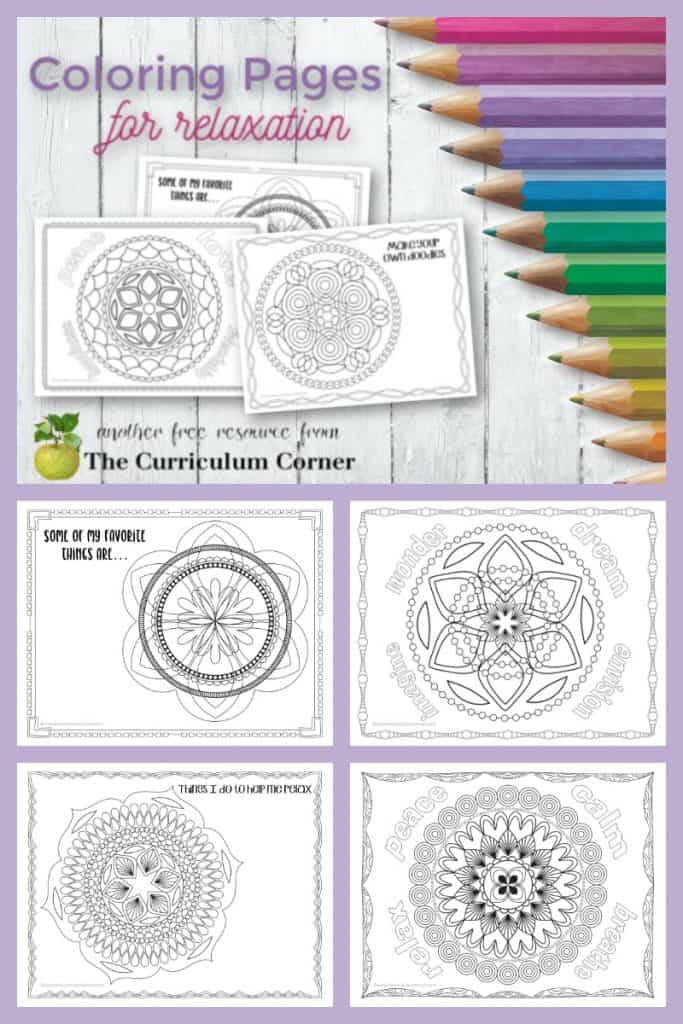 We wanted to give you some ideas for providing a simple break for them.
These pages are designed to be printed and colored using colored pencils or fine-tipped markers. Crayons might make the coloring a little bit more difficult but can be used if they are the only option.
Other than coloring, do you have other suggestions to help our kids relax at this time? Reading, listening to music? Please share any other ideas that might help teachers and parents.
You can download these free coloring pages for relaxation here:
You might also be interested in our focus mats:
Working on homeschooling for the remainder of the school year? You will find additional resources here:
---
As with all of our resources, The Curriculum Corner creates these for free classroom use. Our products may not be sold. You may print and copy for your personal classroom use. These are also great for home school families!
You may not modify and resell in any form. Please let us know if you have any questions.