These free, cute and editable teacher Valentine cards are perfect for handing out to your students this February.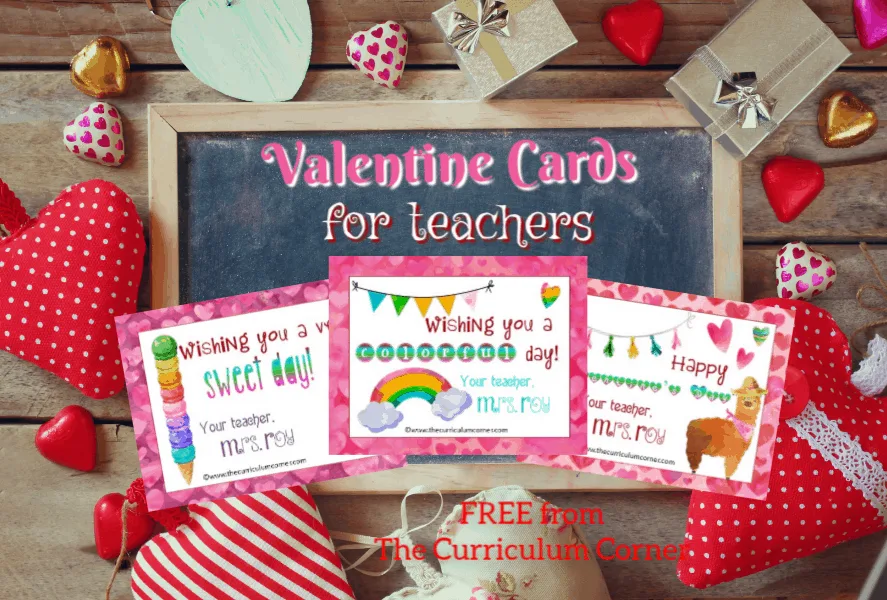 These editable teacher Valentine cards have been created by The Curriculum Corner.
The Curriculum Corner has created three different editable teacher Valentine cards. (Since we have also made the signature line editable, children can also use these by changing the ling "your teacher" to "your friend".
Click on the bold link at the bottom of this post to download our three different Valentine cards designed for teachers.
You will find the following Valentine cards:
Colorful Llamas
Sweet Ice Cream
Rainbow Fun
Each card has been created so the closing and signature can be edited.
Follow these directions to download and edit your free cards:
Begin by downloading the file to your computer
You will also need to download and install these two free fonts from KG Fonts:
After downloading the set of cards, you will need to open the file using PowerPoint.
Once you have opened the file, you will be able to change the closing and signature. You will also be able to change the fonts if you don't like the ones used.
After making your changes, save the file and print your Valentine's!
We hope you enjoy these fun and colorful Valentine cards for teachers! Our goal was to design fun and unique cards that will be a perfect addition to your Valentine party.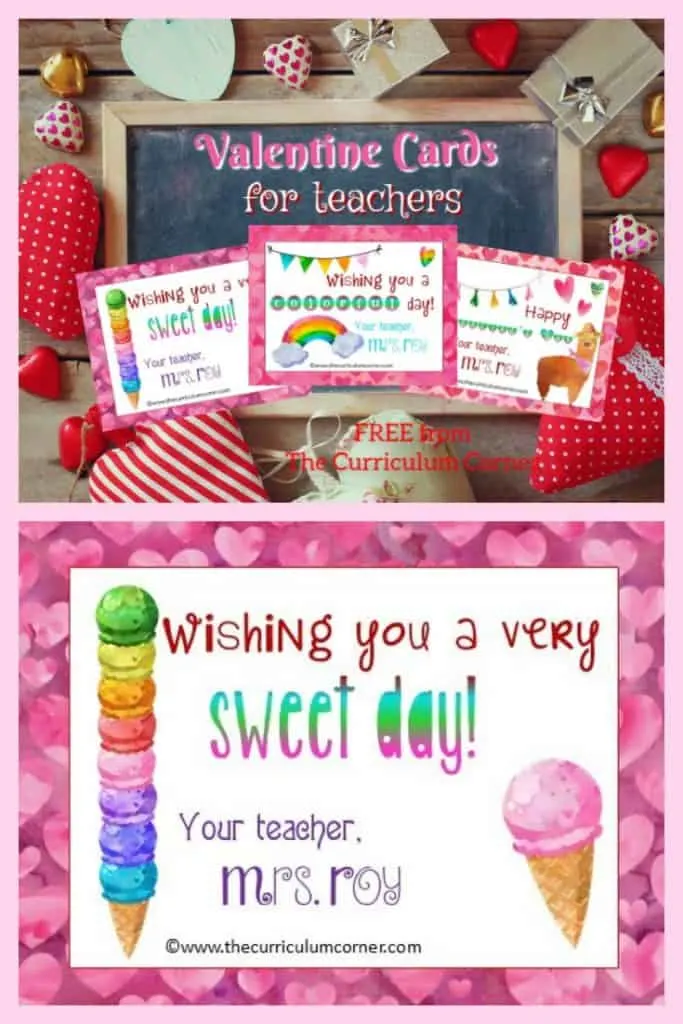 You can download our free Valentine cards for teachers below:
Teacher Cards
As always, these have been created to be a free resource for teachers. You have permission to edit and use for your own classroom. You may not sell or edit and sell these materials. Please help us keep our resources free by following these rules.
You might also be interested in these fun placemats to be used for your Valentine or Friendship Day party.