These free printable first day of school signs are designed for heading back to school in the fall of 2021.
Download these free printable first day of school signs to add a little fun as you head back to school.
These signs are updated for the 2021 – 2022 school year.
This is another free resource for teachers and families from The Curriculum Corner.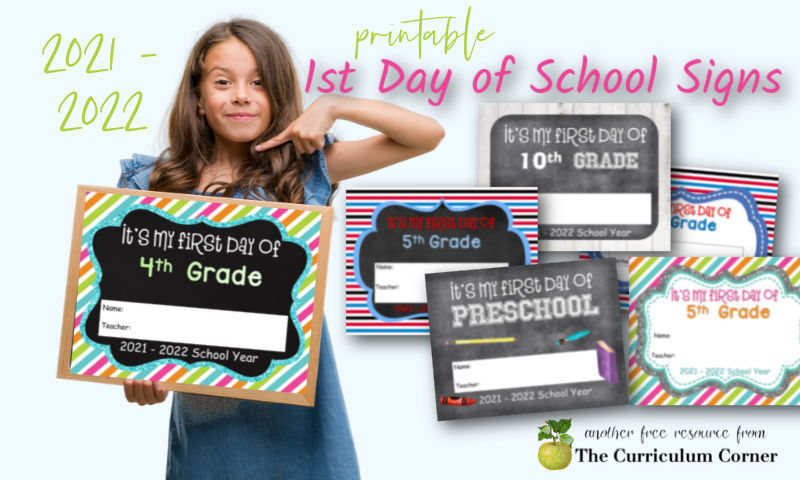 Celebrating the 1st Day of School
As your children head back to school in the fall of 2021, use these free first day of school signs to document the moment.
We have updated our signs for the 2021 school year.
Within this collection you will find a range of choices to fit what your return to school will look like.
As we are looking at the new school year, we know that every district has its own plan. Because not every family's new year will look the same, you will find signs for each situation.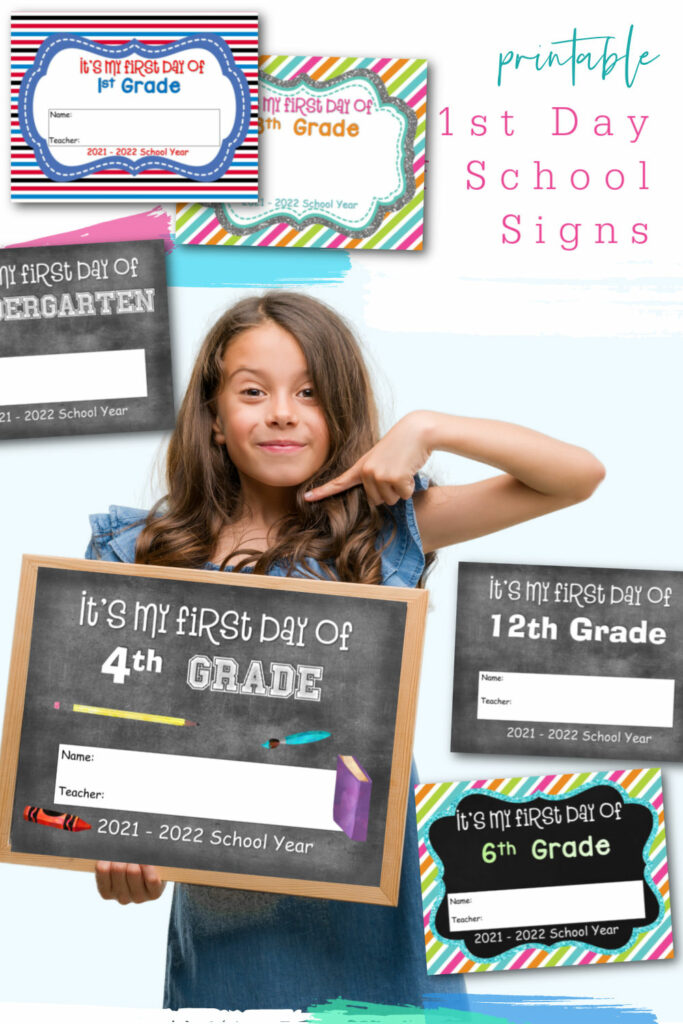 These printable first day of school signs
These printable pages will help you remember the day! They are being provided for preschool through high school.
Simply print in color (we like to use bright, white cardstock for a higher quality look) and take a photo of your child holding the sign on the first day of school.
If you will be in an actual classroom, these are also great for teachers to use! Busy parents will thank you for taking pictures of all your students on the first day and sending home the pictures (either printed or e-mailed) sometime during the first week! We do understand that this might be a challenge this school year.
You can download these free first day of school signs below:
Looking for additional back to school resources? Try these:
As with all of our resources, The Curriculum Corner creates these for free classroom use. Our products may not be sold. You may print and copy for your personal classroom use. These are also great for home school families!
Remember, you may not modify and resell in any form. Please let us know if you have any questions.