Use these gingerbread scrambled sentences at a literacy center during your focus on gingerbread man stories in the classroom.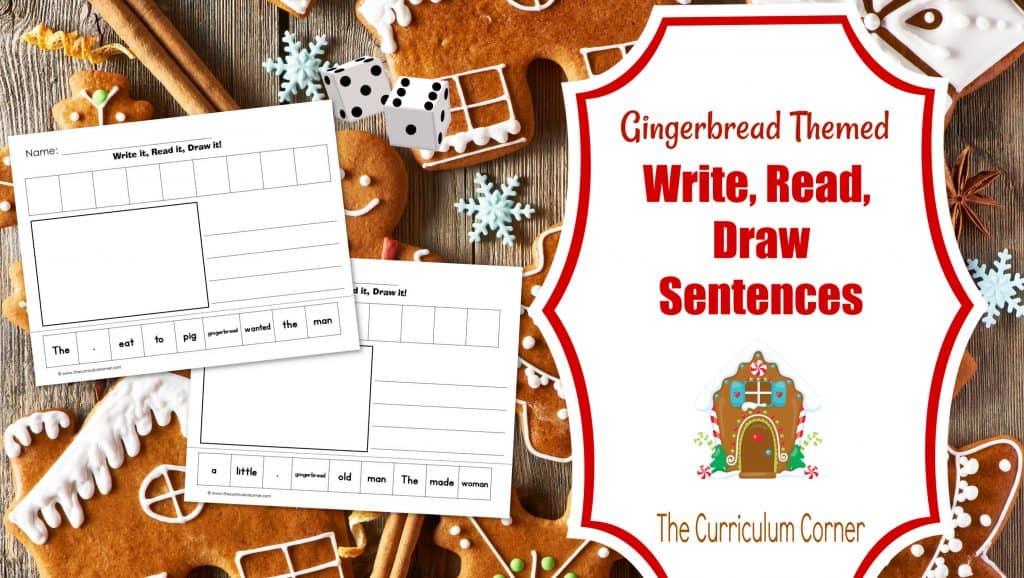 This is another free resource for teachers from The Curriculum Corner.
Add these gingerbread scrambled sentences to your December collection of resources. This set will fit perfectly into your gingerbread study.
Since posting our first Write It, Read It, Draw It sentences, we've had requests for more. This set is designed with a gingerbread story theme.
There are eight gingerbread scrambled sentences plus a blank template for you to create your own.
Using our Gingerbread Scrambled Sentences
Students cut out and read the words at the bottom of the pages.
They then create meaning by arranging them into a sentence.
Once the sentence is unscrambled, they can glue them in the blank boxes.
The next step is writing the sentence on the line. Finally students will illustrate the sentence to show understanding.
You will also find a blank page so that you can differentiate by adding your own sentences from other sight word lists.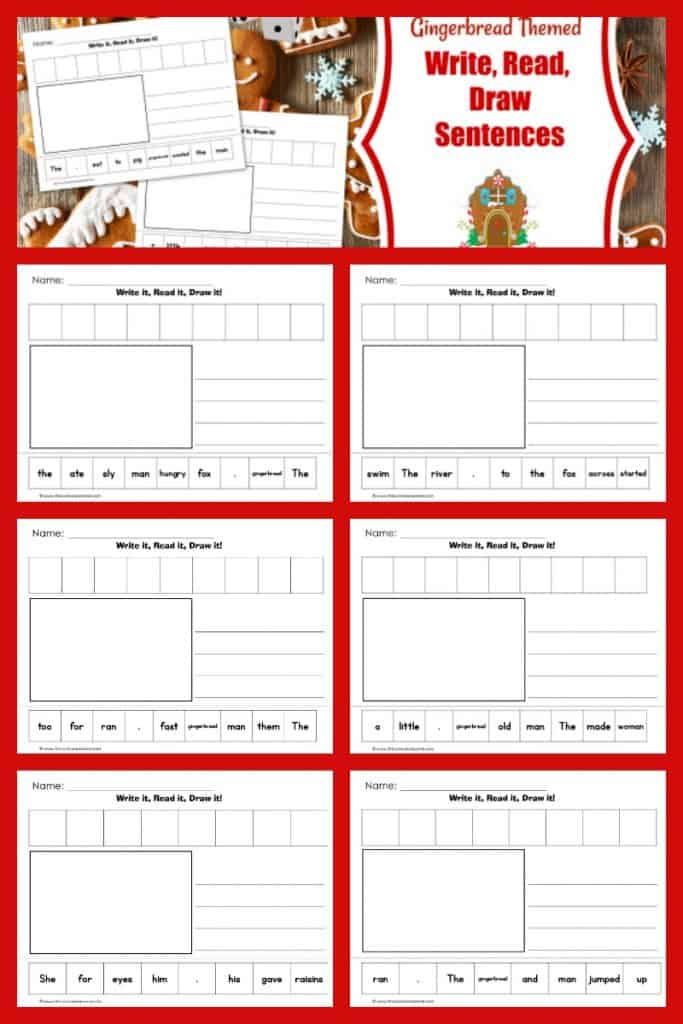 You can download these free Gingerbread Scrambled Sentences here:
This version has the first letter of the sentence capitalized and punctuation mark for students to place at the end:
Looking for additional free resources? Take a look at the following materials.
You will find word work resources, character traits study, math and so much more! Among the collection you will find no prep sets, centers and guided reading materials.
As always, this is a free resource for teachers from The Curriculum Corner. You may copy and use in your own classroom or home. You may not sell or modify and sell these resources in any way. Please contact us if you have any resources.