These gingerbread activities are just what you need to plan for a fun and engaging December filled with learning.
Gingerbread stories are always a classroom favorite for December – children love to explore different versions of the story. Our wide range of gingerbread activities are just what you need!
December is such a busy time for teachers! You are trying to enjoy the season with your own family on the weekends but your students still need you to plan and implement great lessons during the week.
One of our go to favorite focuses for the season are gingerbread stories. We find that year after year, students love exploring these fairy tales and having a little fun with activities related to the reading.
We have pulled together our favorite, free gingerbread activities to help you as you create your own gingerbread unit.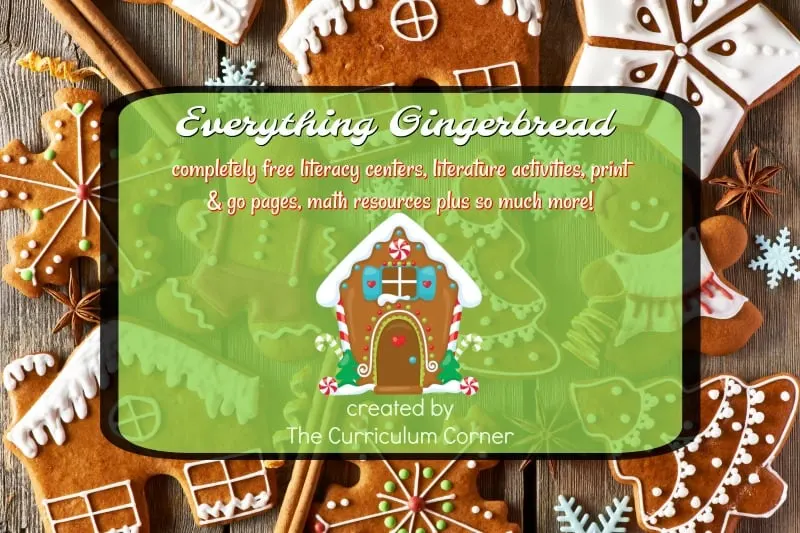 Over the past years we have created a wide variety of gingerbread activities geared towards a range of grade levels and focus areas.
To celebrate the end of your gingerbread focus, be sure to put a side a little fun time where you can decorate gingerbread cookies or maybe make a class gingerbread house. If you have a favorite celebration activity, we would love for you to share in the comments below.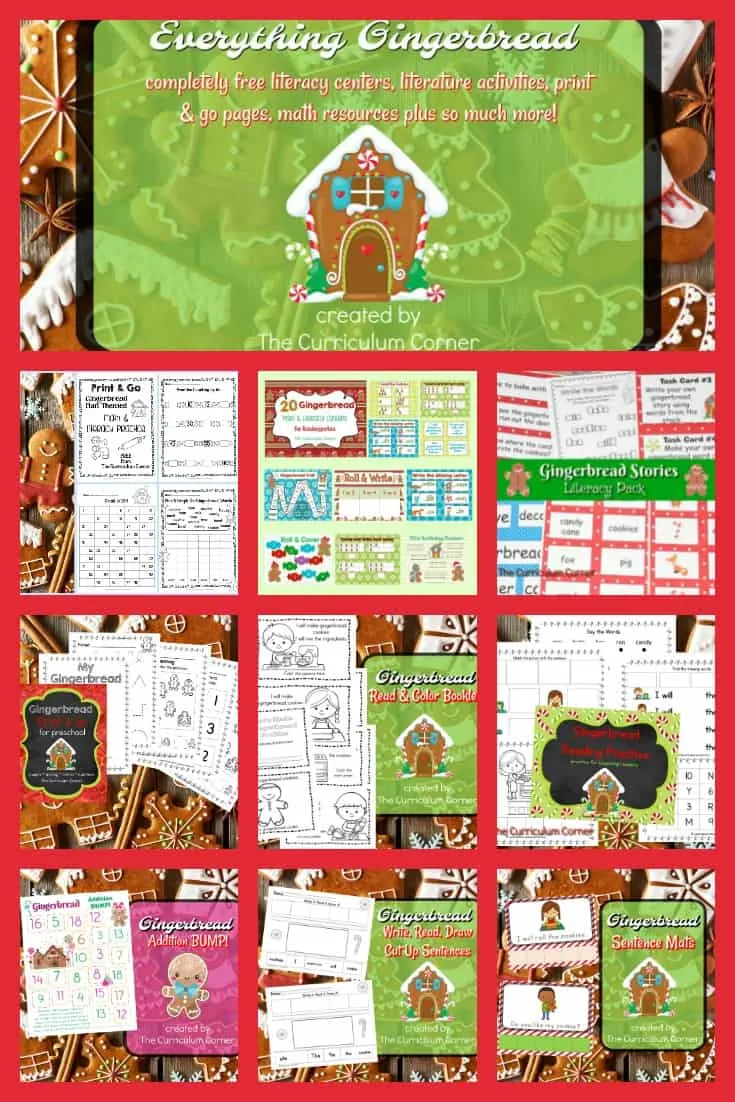 One quick way we have built gingerbread houses in the past has always been a hit.
We have collected empty milk cartons from the lunch room. Use a little icing to stick graham crackers around the box to form the base and roof of your house. Students can then use candies and icing to decorate their houses.
Extend the activity by having students write a how to on building a gingerbread house or a story about who lives in the gingerbread house.
Below we are sharing the direct links to all of our free resources related to the focus.
Click on each image to be taken to the post where you can find the free materials for teachers.
Everything Gingerbread Stories
Gingerbread boy and girl stories are always a fun and engaging choice for your December or January. Find our collection of free resources to help you with your planning below.