This counting money practice booklet is designed to give your students practice counting coins.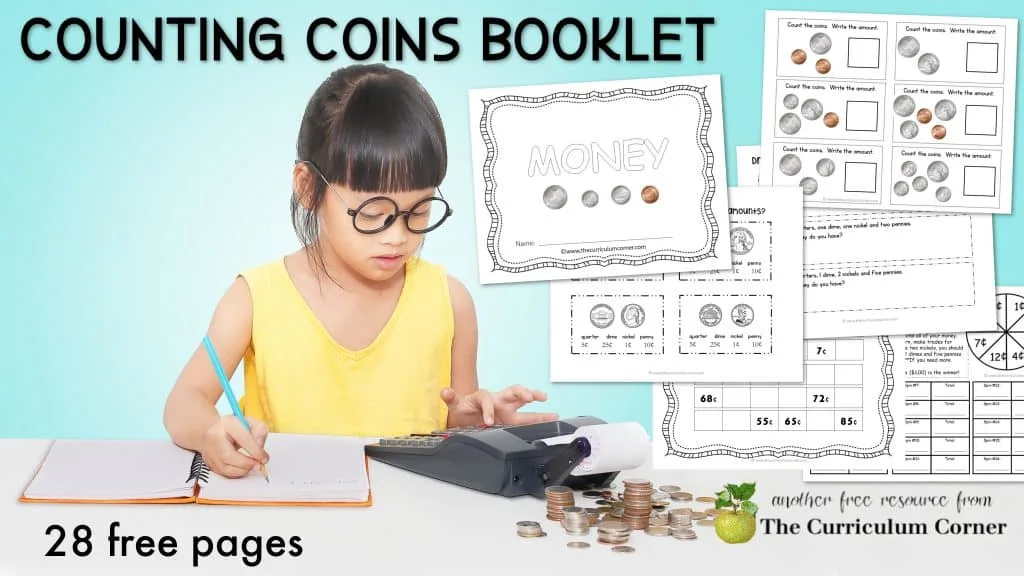 This is another free resource for teachers and families from The Curriculum Corner.
Add this counting money booklet to your collection of resources for money practice in the classroom.
The counting money booklet contains 27 pages plus a cover.
The pages address coin identification as well as counting coins.
When creating this book, we envisioned that students will work on a page after a skill is taught in class. The pages we are sharing are not designed to teach.
Create a Just Right Booklet for your Students!
You can use this booklet for easy differentiation in your classroom.
Choose the right pages to create a class review booklet, to address needs in a small guided math group or for small differentiated groups at a math center.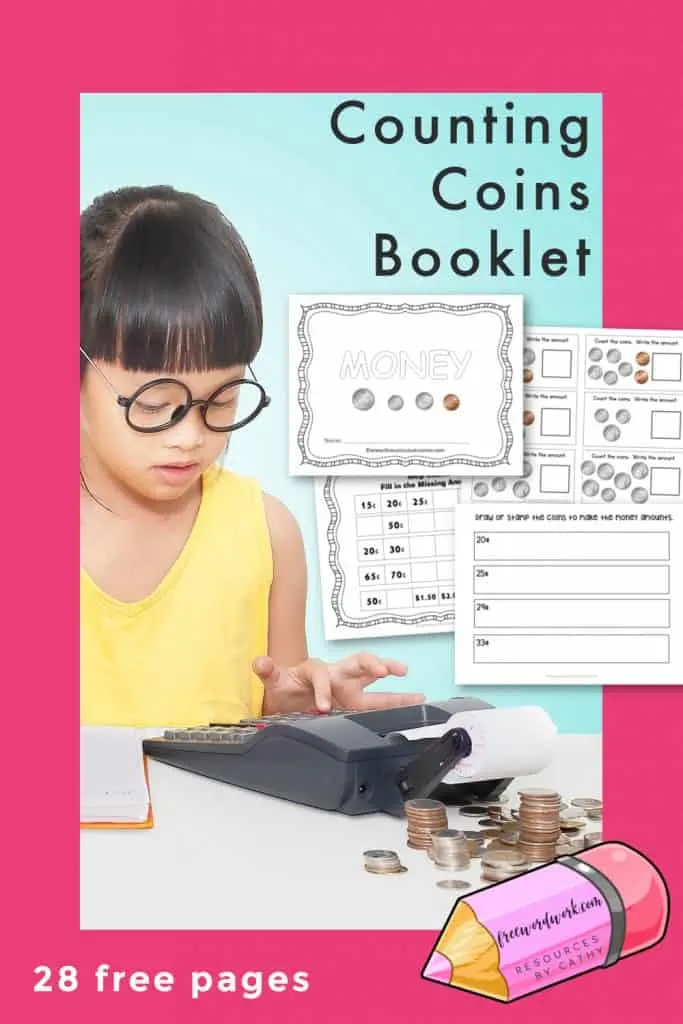 You can use these pages for pencil and paper practice after you introduce a skill.
Many of these activities require only a writing utensil and the booklet. However, a few extras might make the booklet more engaging.
Supplies needed for the counting money booklet
We always like to give our students the option of using coins when completing a worksheet type activity.
You can also provide children with money stamps. These always add a little extra engagement when working on money!
For the Race to $1.00 game, you will need a set of coin manipulatives in a basket for the students to use.
The final supply you will need is a pair of dice for the Least Number of Coins page.
You can download this free math booklet here:
Looking for additional resources for your money focus? Try these other free printables we have:
If you are looking for stamps and coins, we found these on Amazon (contains affiliate links)
As with all of our resources, The Curriculum Corner creates these for free classroom use. Our products may not be sold. You may print and copy for your personal classroom use. These are also great for home school families!
You may not modify and resell in any form. Please let us know if you have any questions.