Download this free movement break for virtual learning to give your kids a break from too much sitting.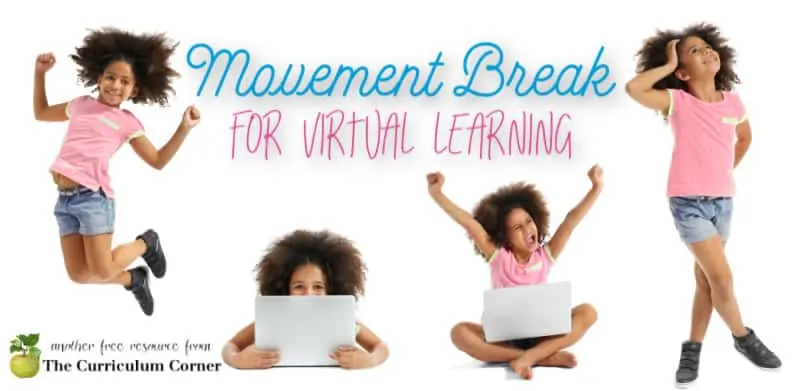 This is another free resource for teachers and homeschool families from The Curriculum Corner.
This movement break for virtual learning will be a great way to break up your teaching during distance learning.
Worrying about how to make sure that your students are doing too much sitting and not enough movement?
We've heard many teachers looking for solutions to this problem.
In the classroom we work hard to make sure our students are not sitting too long. We work to weave movement into our instruction and give breaks often.
This is more difficult to do when we are just with our students via a computer.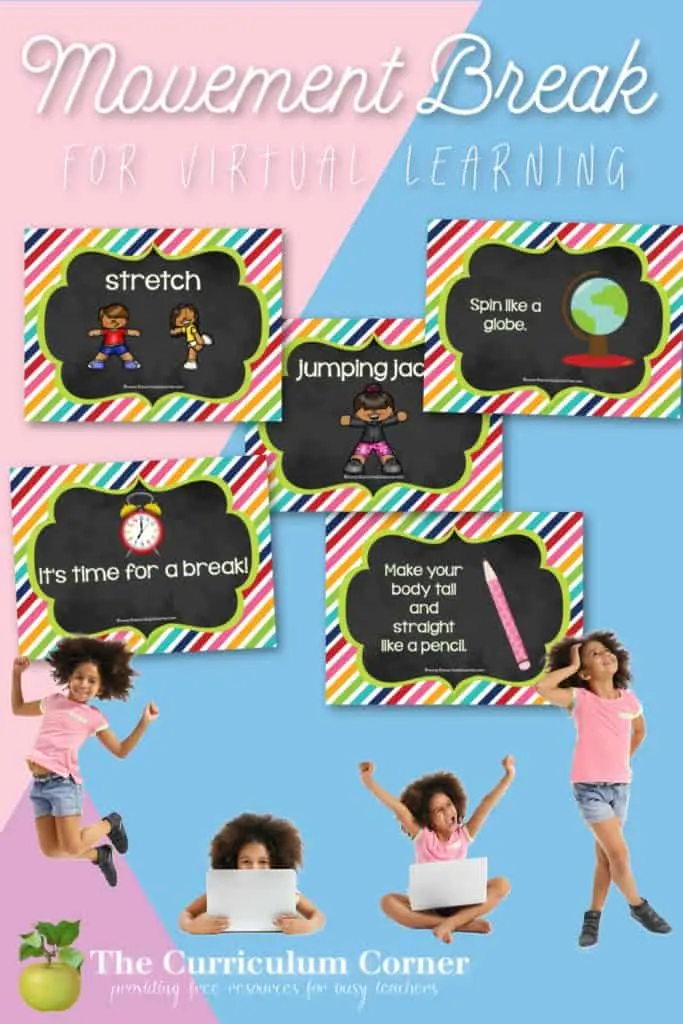 We know some teachers are encouraging walks outside and family dance parties. However, not all students will be with an adult who can take them outside during the day and the weather might not always cooperate.
Using our Movement Break for Virtual Learning slides
We hope that these slides will become a way for your students to move a little while having a some fun.
We have included an assortment of slides. You can choose to use them all at once or divide them up to use over multiple breaks.
Another idea is to play music for the shake it off or dance party slides – or maybe all of the slides!
Once you return to the classroom, you can continue to use these slides. Play your class' favorite song and display the slides on your smartboard.
These can continue to be a fun way to give your children a little break throughout the day.
You can download this free learning break here:
Looking for other ways to add fun to your distance learning? Try these free resources:
As with all of our resources, The Curriculum Corner creates these for free classroom use. Our products may not be sold. You may print and copy for your personal classroom use. These are also great for home school families!
You may not modify and resell in any form. Please let us know if you have any questions.