These language task cards will help your students practice and review parts of speech in the classroom.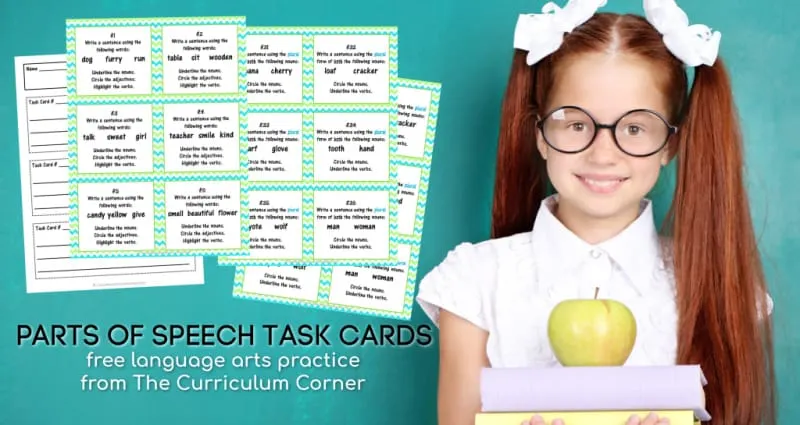 This is another free resource for teachers created by The Curriculum Corner.
This free set of task cards will help your students practice their language skills.
Language Task Cards are a good additional to literacy centers. They will help students practice parts of speech in an engaging way.
These task cards will provide review. They will not teach. This set should be used once your students have been introduced to the skills.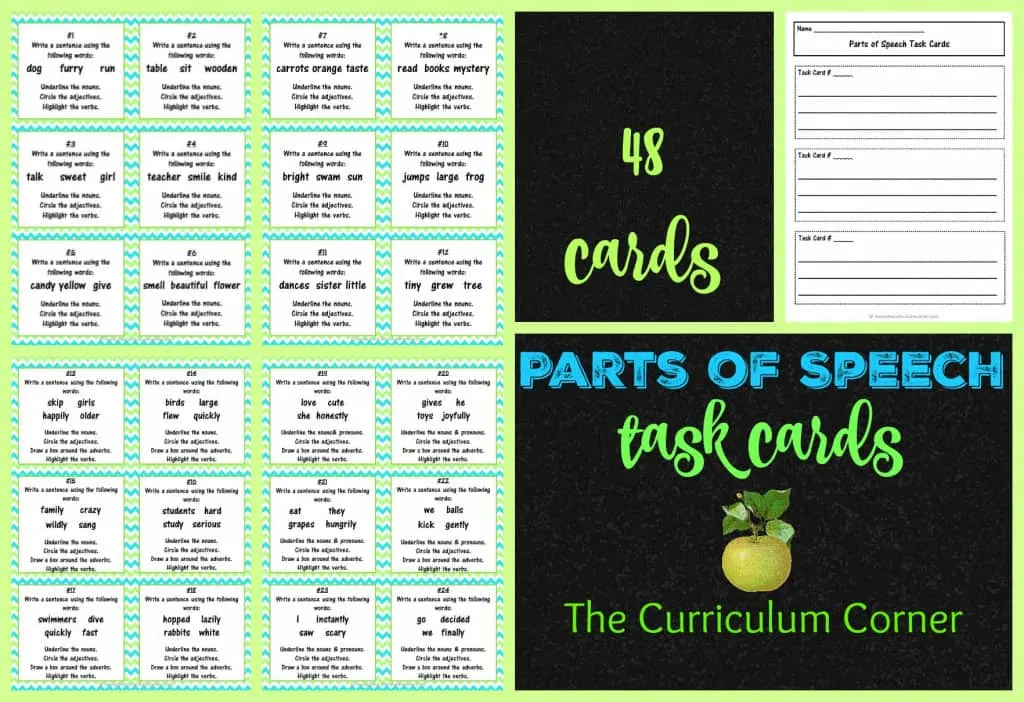 Parts of Speech in the Classroom
We always did our best to try to teach the parts of speech within the context of real writing. Getting students to improve writing by using more specific adjectives to describe their nouns or more interesting adverbs to modify their verbs.
That said, we also need students to identify parts of speech.
They should be able to use them correctly in sentences to be sure that they understand how they are used.
The following 48 Language task cards involve students in writing sentences using specific words and then identifying parts of speech within the sentences they write.

As always, this set of task cards is created to be a free resource for teachers. It may not be sold or modified and sold in any form.
We suggest printing these cards on card stock and laminating for durability.
You will find all 48 cards and a recording sheet here:
Use these cards at a center and have students write in a notebook or on white lined paper. You might choose to use the recording sheet provided within the download.
Need more resources for teaching parts of speech? Try these other free resources:
Parts of Speech I Have, Who Has
If you are looking for a good way to store your task cards, take a look at this favorite (contains affiliate link)