Welcome to this expanded physical traits collection for your reading workshop.
This set includes printable resources for isolating the teaching of physical traits during your reading mini-lessons.
As a part of this, you will find a physical traits anchor chart and graphic organizers.
This is another free resource for teachers and homeschool families from The Curriculum Corner.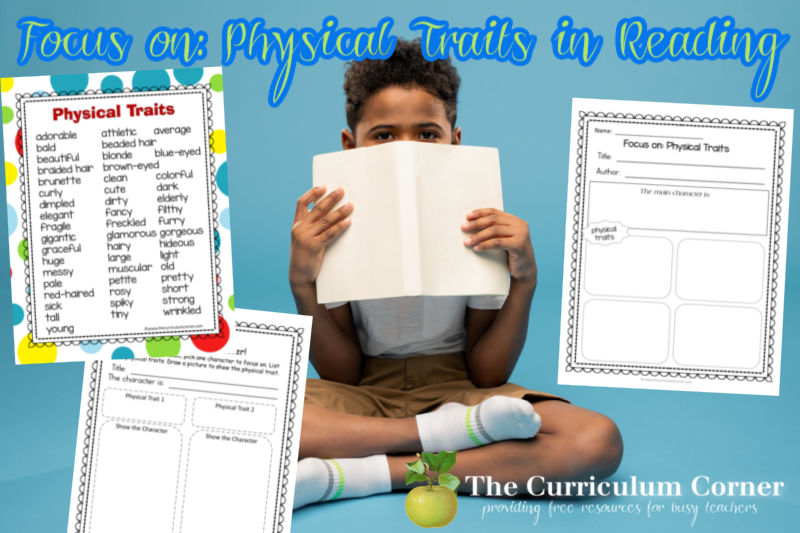 Mini-lesson ideas for your reading workshop
As you begin your reading workshop, you will begin looking for a range of mini-lesson ideas.
This set we are sharing will fit well into you first or second grade classroom.
Along with students look at the setting, children will also begin exploring characters.
This set will help them think about what characters look like on the outside.
Teaching character traits to young readers
As we work to help children become better readers, part of the process is teaching children to learn about the characters.
Of course we will eventually be diving inside the characters and focusing on character traits.
However, beginning by teaching physical traits gives children something they can see.
Once children understand how to tell about the outside of characters, you can move on to the inside of characters.
This activity we have created is designed to help your students see the difference between physical and character traits.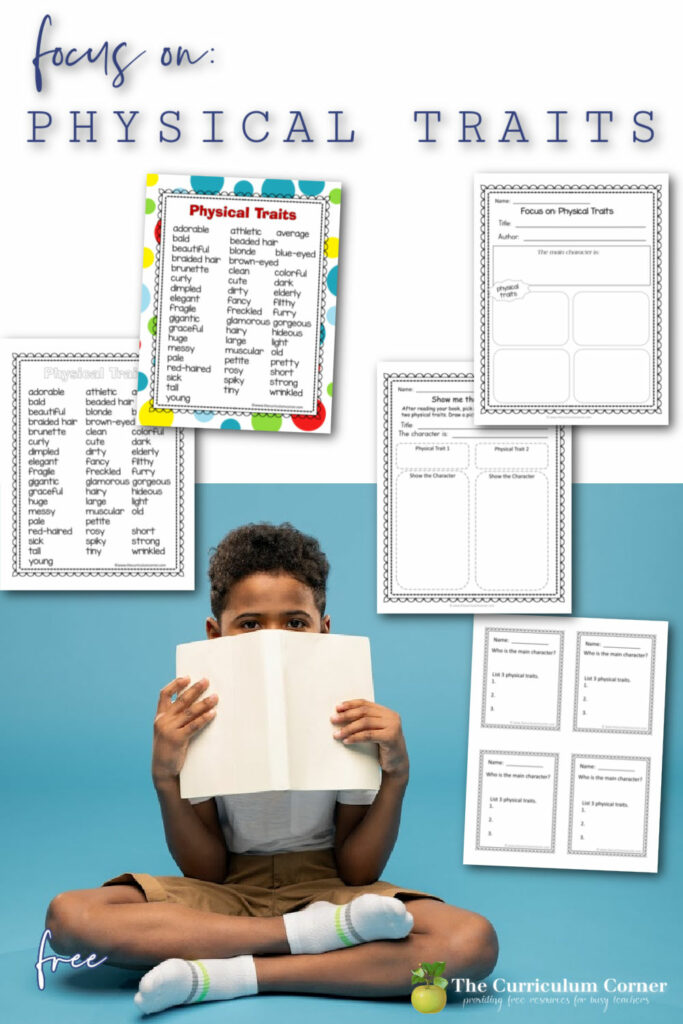 You can download this characters on the outside collection here:
Be sure to take a look at our unit of study that will help children compare physical and character traits: Character Traits Collection.
---
Looking for more?
We partnered with VariQuest to create this next lesson that helps children look at both physical and character traits. It is a free download you can grab from their site.
This lesson meet standards designed for 2nd and 3rd grade students.
You will find our lesson plan, anchor chart and graphic organizers from VariQuest here:
---
As with all of our resources, The Curriculum Corner creates these for free classroom use. Our products may not be sold. You may print and copy for your personal classroom use. These are also great for home school families!
Remember, you may not modify and resell in any form. Please let us know if you have any questions.